Model #390262653 CRAFTSMAN Pump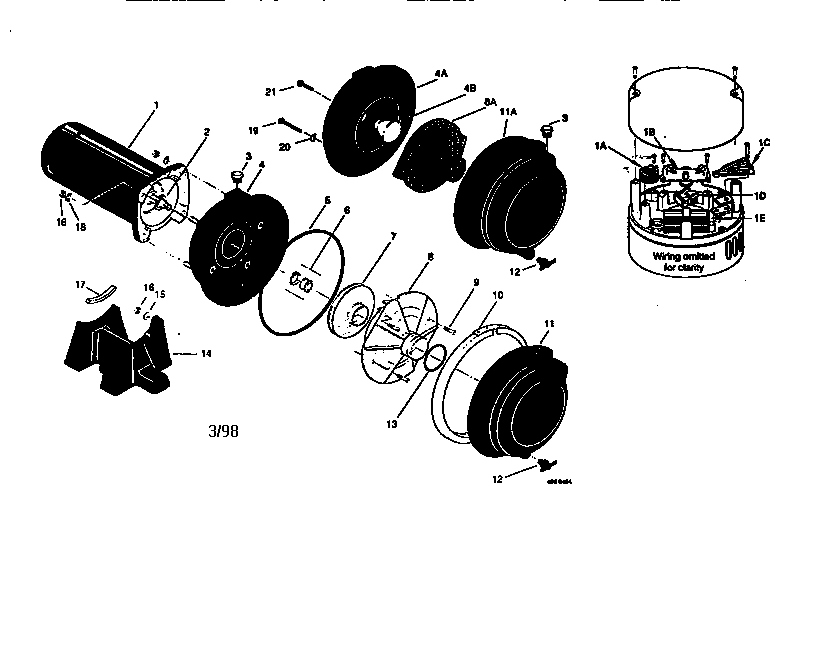 Question and Answers
Q:
i installed a new capacitor and now the pump will not start 390262653 Craftsman Pump
A:
Disconnect electrical power and check the wiring. The owner's manual provides good direction for troubleshooting the motor. You could have loose wires, a bad switch, a blown fuse, an open winding in the motor or a mechanical problem with the pump that would prevent the pump from running.

Be sure that you discharge the capacitor as shown in the owner's manual before handling the pump wires.

If you need more help, let us know.
Read More
Lyle W -
Sears Technician
July 30, 2014
Q:
my high pressure sprinkler pump does not have the pressure it did as new, 10 years ago
A:
I see your high pressure sprinkler does not have pressure it did 10 years ago. While you are waiting on an expert to answer your question. You can visit Sears.com website and look at new High Pressure Sprinkler to replace the old ones. I attached the link below. Hope this helps!
Read More
Dezeray S -
August 18, 2010
A:
You'll need to open up the pump housing and access the impeller. With no leaks mentioned I have to assume anything along those lines is normal. Open the pump housing up and check the impeller for cracks and/or wear. If it looks like it's got some wear on it (and I'm sure it will) go ahead and replace the impeller. Outside of that, I wouldn't think there are any other issues with the pump based on what you said.
For the most part these pumps are pretty simple in design. There isn't a whole lot that can go wrong with them and when something does it's usually pretty evident as to what the problem is. The impeller and diffuser are really the only things that can go bad where you wouldn't visually notice it with the unit closed up in an operating fashion. After 10 years, I expect one or both of those to have significant wear.
Read More
XX Wade_ -
Sears Technician
August 18, 2010
See more answers
Q:
How do you separate the front and back tank body on water pump model 390.262653? I removed the clamp and motor mount bolts . It will only separate 1/4 inch.
A:
With the clamp removed from the pump and the motor mounting bolts removed from the motor mount, the rear half of the pump body should slide away from the front half. The motor should remain attached to the rear half of the pump.
Put 2 screwdrivers in the opening between the 2 pump halves and pry the rear half away from the front half. Be sure something in the pump mounting area is not keeping the rear half of the pump from sliding back.
I am sending you an image of a page in the owners manual showing disassembly of the pump.
Read More
Jimmy K -
Sears Technician
March 02, 2010