Model #390251482 CRAFTSMAN Pump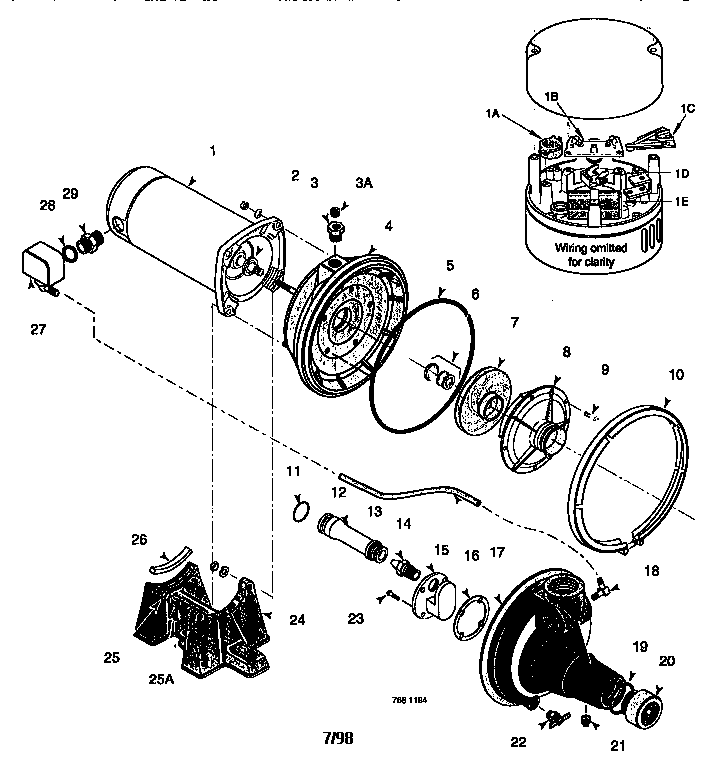 Question and Answers
Q:
My jet pump will not shut off. There is plenty of water and new pressure switch. What can cause this?
A:
Do you have air in the water when you catch a glass full? If so you probably have a hole in the pipe inside the well leaking air into the pump. The hole would have to be above the water level and would make it difficult for the pump to pick up a prime if it is off for several hours.
If there is no hole in the pipe or air in the water, something is wrong with the nozzle or venturi. They might be stopped up with debris. Take the pump apart again and remove the nozzle and venturi and inspect them.
Read More
Jimmy K -
Sears Technician
A:
I know this is five years later and I hope you found the problem by now. I just ran into this problem and after taking the front end of the pump apart, I found a bad gasket #15 replaced the gasket ( I made my own out of gasket material ) and the pump works fine now. Hope this helps anyone else that is having the same type problem.
Read More
See more answers