Model #3901 CRAFTSMAN Lawn Mower Walk Behind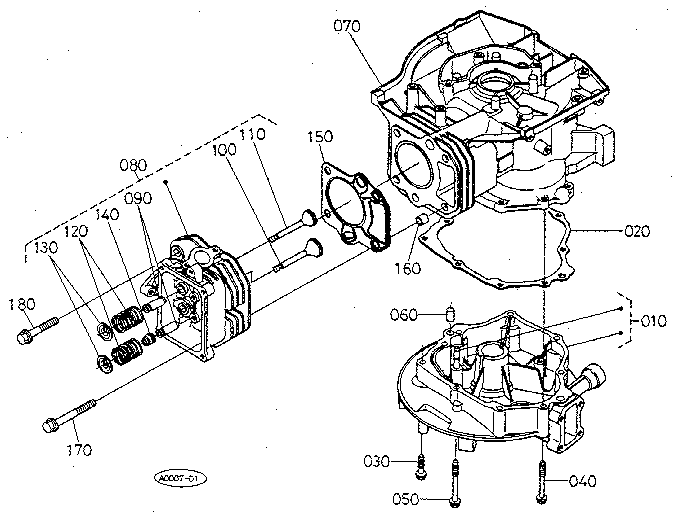 Question and Answers
Q:
my wall oven is not heating.
A:
Having this problem with a new oven is frustrating & inconvenient. I would suggest that you schedule service under the manufacturer warranty. I added the link below to Sears Home Services. Hope this is useful.
Read More
Yadira B -
November 07, 2012
A:
Thank you for your question and I understand your concern.
There could be many different reasons why your oven quit heating. The only thing you can try is resetting the two house circuit breakers dedicated for the wall oven. Reset both circuit breakers by flipping them both off and on 2-3 times and then see if the bake and broil element will heat. If it does not heat, and the oven is getting 220 volts, it could have a faulty electronic oven control, burn wire connection or a tripped oven safety thermostat. If the oven quit heating after running a clean cycle, the oven safety thermostat has most likely tripped. Since the oven is less than a year old, you will need to call and schedule a service appointment.
You can have it repaired at your home by a Sears technician. Here is a link for the website: Sears Home Services .
Read More
Joey S -
Sears Technician
November 07, 2012
See more answers
Q:
kennmore range model 790-9742-3901
A:
I understand how difficult it is when your range starts to malfunction. I researched your question and was able to find a link with helpful information on this issue. I attached the link below. An expert will respond shortly.
Read More
Jackie S -
February 17, 2012
A:
Thank you for your question as to why the center portion of the triple burner is not working.
It could be a couple things causing this not to work.
It is possible that the center ring of the element is open.
It is also possible that the triple switch and or the burner switch are bad.
If you feel comfortable with checking the burner and switches with a volt/ohm meter we can check the burner and the switches.
Set the volt/ohm meter to the resistance ohm scale for these checks.
You will first need to remove power to the range. SAFETY NOTICE: Be sure to disconnect power to the appliance before performing any repairs. If you are not comfortable with doing any voltage checks that might be recommended, please contact your local service provider for repairs. Be aware that there could be sharp edges inside the appliance that could cause cuts or other injuries to yourself or others.
Then you will need to remove the upper rear back panel on the range.
Locate the triple burner main switch and pull of the wires to the center burner element. They should on terminal 2 and 4a on the back of the switch and do a continuity test across those two wires on the element. If it does not show any resistance you will need to replace the triple element.
If it does show resistance then we can check the triple switch for continuity buy turning the switch on and removing one of the element wires off the triple switch. You can remove either the pink or the tan wire and then check for continuity across the switch contacts on the switch with it in the on position.
If there is no continuity then the switch is open and will need to be replaced.
The last component is the main switch for that burner and if all the other tests are positive then the main burner switch is bad.
Please let me know what you find out.
If you do not feel confident repairing this problem yourself, then you can have it repaired at your home by a Sears technician. Here is a link for the website: Sears Home Services .
Sam A.
Read More
Sam A -
Sears Technician
February 18, 2012
See more answers
Q:
Need instructions on replacing the drivebelt on my Proform Elliptical rider
A:
I'm sorry to hear that you are having some difficulties with yourProform Treadmill. I did some research for you at Managemylife and found an expert answer to a similar question that may help until your expert can respond to your specific question. The link is attached below. I hope this helps.
Read More
James -
February 10, 2012
A:
There really aren't instructions for this procedure. Essentially it's just a matter of being able to get to the belt. You'll need to remove the pedals, covers, and crank arm in order to access the belt. Once you get to the belt, just take the old one out of the way and put the new one on.
All this seems easy enough, but you'll find that removing the cranks will likely be pretty hard as they are put on with a thread-locker substance that makes it extremely hard to get them off. If you have any doubts about taking care of this you may want to consider contacting Sears Home Services to make arrangements for a technician to come out and take care of this for you.
Thank you for using Manage My Life!
Read More
XX Wade_ -
Sears Technician
February 13, 2012
See more answers
Recommended maintenance parts & accessories