Model #36314475790 KENMORE Dishwasher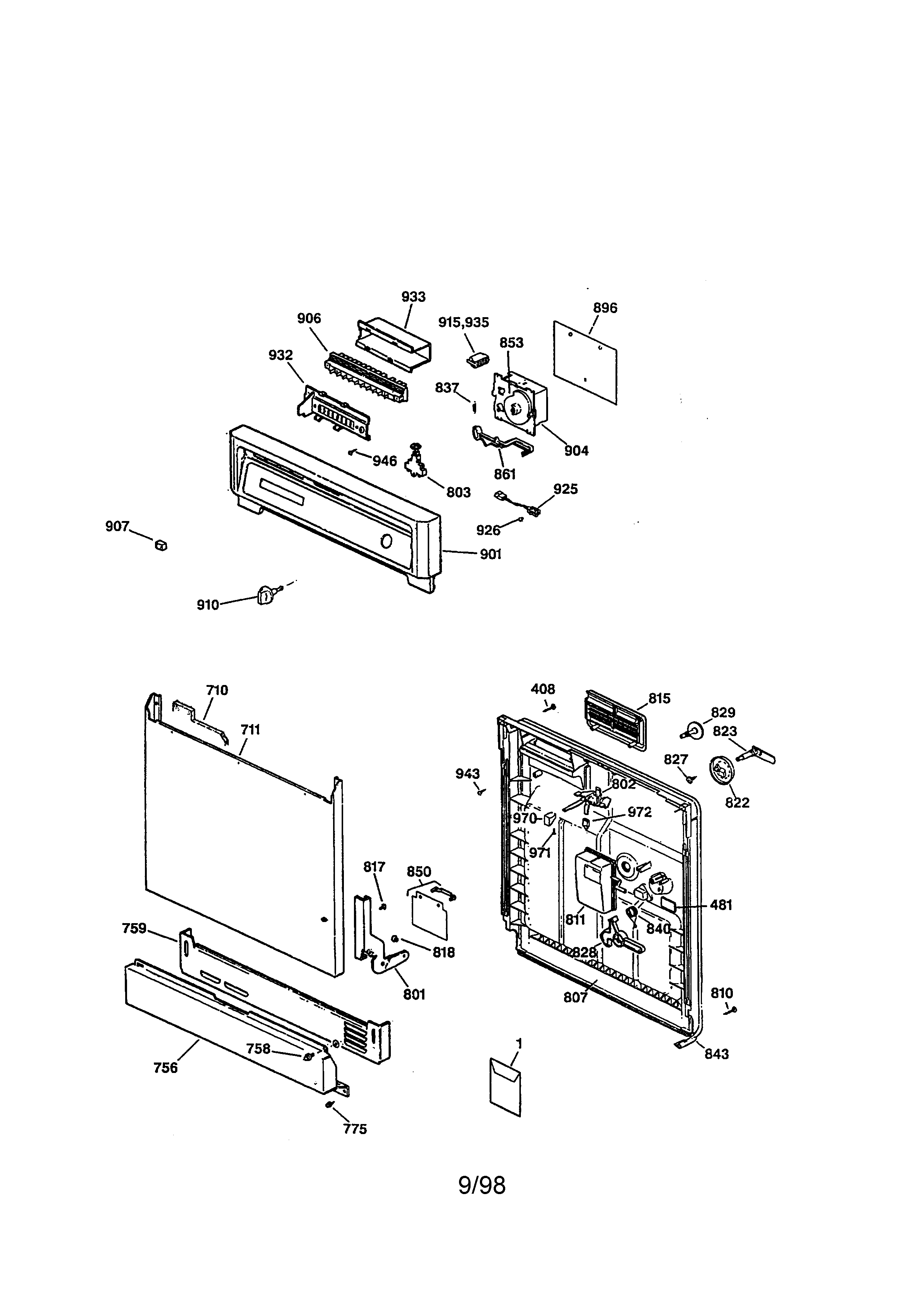 Error Codes
Error Code:
Condition:
Check/Repair:
Question and Answers
Q:
How to remove the motor from the pump?
A:
First, disconnect power to the dishwasher.
It is recommended that the motor/pump mechanism assembly to be removed if a complete disassembly is to be made.
The pump motor assembly can be removed from the bottom of the dishwasher without having to remove the dishwasher. I recommend removing the dishwasher to remove and replace the pump/motor assembly which will make it a lot easier.
I added two (2) images showing the parts with key numbers.
To remove the pump/motor assembly:
Disconnect power to the dishwasher.
Remove the sump cover and grid (key#506&508) by removing the two (2) screws (key#833). With a sponge or syringe, remove all the water.
Loosen the sump boot clamp (key#42). Loosen the clamp from the spray arm connector boot (key#457).
Remove the hanger that holds the motor to the tub frame (key#420).
Disconnect all the electrical connections attached to the motor and drain solenoid.
Disconnect the drain hose (key#462).
The pump/motor assembly is now ready to be removed. Reverse the procedure to re-install the pump/motor assembly.
To remove the motor from the pump:
Remove the grader nut (key#428) by turning it clockwise (CW).
Remove the wear ring base and wear ring (key#427&431).
Remove the impeller assembly (key#429) by holding the motor cooling fan from turning and rotate the impeller counter clockwise (CCW).
Remove the three (3) screws securing the motor to the housing.
Separate the motor from the pump.
There will be a water seal consisting of 3 parts (key#4340) between the impeller and housing that will need to be replaced. If you don't it will likely leak and the motor and pump will have to be removed and separated again.
I highly recommend replacing the pump/motor as an assembly rather than replacing just the motor to prevent a leak and having to repeat all the work again.
If more information is needed, resubmit your question with the model number and additional details.
Read More
Joey S -
Sears Technician
September 18, 2008
A:
This is the parts diagram for my dishwasher model, but the pump housing is different. The ports all seem to be in the same locations however. My problem is I cannot get the grader nut loose. I understand the reverse threads require it to be turned clockwise, but it seems to be cemented to the port housing, and there is very little to grab onto to turn. I have already damaged the protruding stubs and put a hole through what little of the side is exposed from the port. It's not a very expensive part, and I haven't forced the removal yet, but I can't figure how to get it off. This part is the very exterior cover screen that the spring cutter breaks down debris against, right?
Read More
Jim 00 -
October 22, 2013
See more answers