Model #355 WAGNER Power sprayer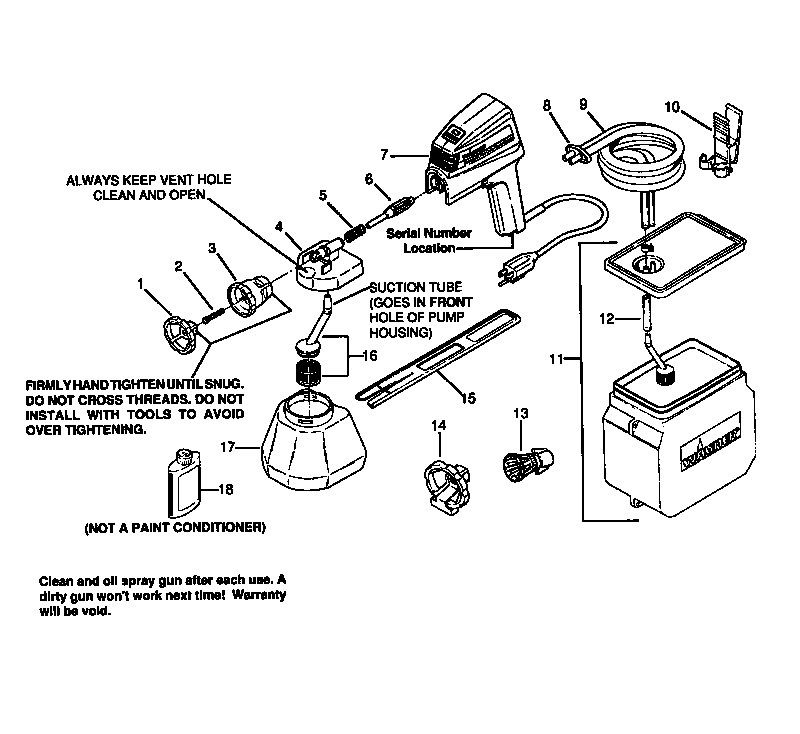 Question and Answers
Q:
What part is needed for this problem? FED355CCSF
Q:
Service manual FEF355ASA Frigidaire Electric range
A:
I'm the same person who asked the question. My range all of a sudden turns off by itself. There's a little chirp, and the clock turns off (no lights) the red light telling me which burner is on goes out, (I assume the burner shuts off) and I have to click the clock button (or turn on & off the oven light) to make the burner come back on. There are no "f" codes. Do I just need a new board?
Read More
Q:
The beater is not rotating and I need to remove the bottom plate 11631040907 Kenmore Vacuum
A:
All you have to do is take off all the screws on the bottom. If you Beater bar is not working you more then likely need to replace the beater bar. If you need more help you can call me at my direct line 910 355 1185.
My name is Heather Lee I will be glad to help you.
Read More
Heather7575 -
Sears Technician
August 07, 2015
A:
Sorry but it is not that simple, and then there is the issue with the height adjustment and disconnecting that. I managed to get the bottom plate off with more brute force than anything however getting back on will be a huge challenge
Read More
See more answers