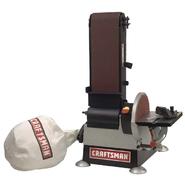 Model #351225930 CRAFTSMAN Sander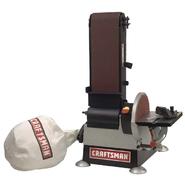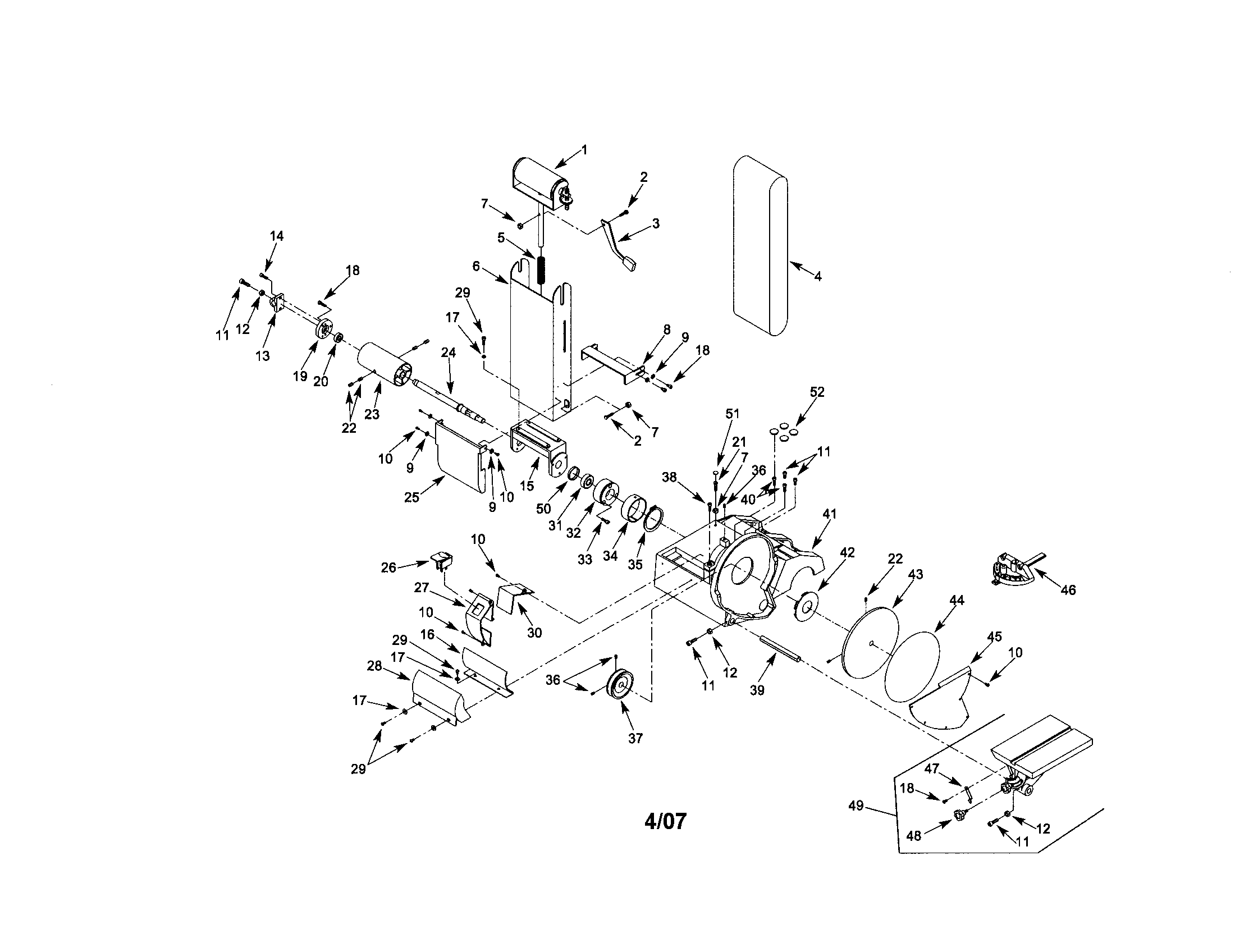 Question and Answers
Q:
How to change the sanding belt on disc/belt sander?
A:
The procedure for changing the belt is covered in the Owner's Manual at the end of the Operation section.
See the images below from the manual for more details.
Once you have the new belt on you should re-check the belt alignment to be sure you get the best performance and longevity out of the replacement belt. Again, the information is in the manual as well as in the images below.
You can see the manual online at Manage My Home using the blue link above or the information in the Sources link below.
If the issue is still not clear, feel free to submit another question here noting which steps are unclear and we will do our best to help further. Or, you may want to discuss the matter with the personnel at a Service Center or even a Sears Store where they can walk you through the steps in-person.
Read More
HVAC & Fireplace Bucket -
Sears Technician
June 25, 2008
Q:
Is my sander designed to operate with the belt in the vertical positions only for proper dust collection?
A:
The dust collection system will work in either position, though it is not unusual for it work better one way than another since it does change the relative position of some components in the collection area.
Also, keep in mind that there will always be some sawdust build up regardless of how the unit is used since the dust collection system cannot be truly "sealed" without interfering with belt movement. And just like any airflow system, from an engine to a vacuum cleaner, the more resistance there is the less effective it becomes so keeping the collection bag as empty as possible will help. Some other areas that might also lessen effectiveness would be misadjustment of the belt or a loose or damaged impellor.
There are more details in your owner's manual that might also help and you can view the manual online at Manage My Home using your model number and the information in the link below.
Read More
expert -
Sears Technician
March 10, 2008
Top Parts
Part: 16080.00

$ 26.68

In Stock