Model #350 HUSQVARNA Chainsaw, Gas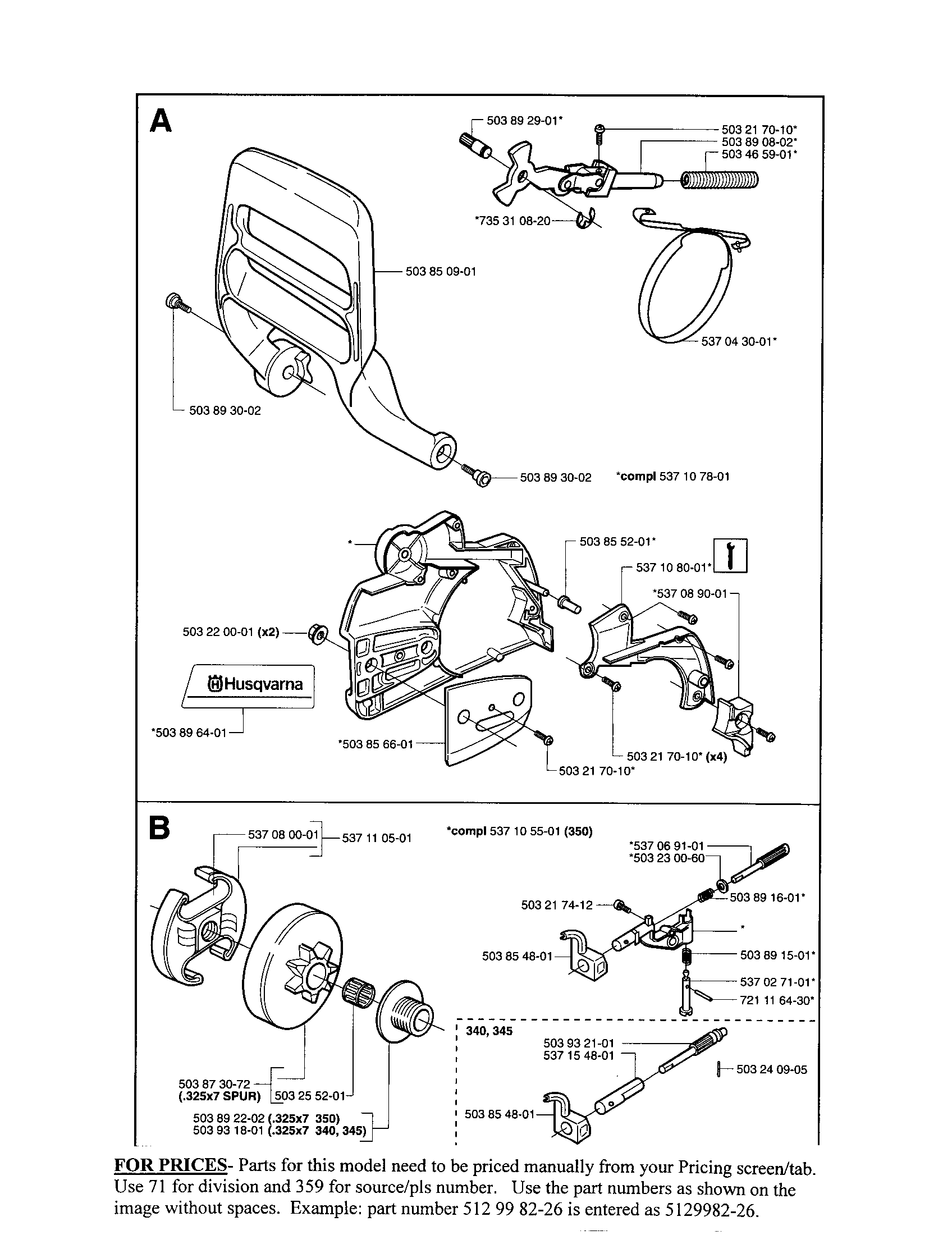 Question and Answers
Q:
My kenmore washer, model #110.26002012 won't start. Do I need new control board? 110.26002012
A:
Sears Canada service people will totally rip you off! I had this same problem (no power) with the same model of machine 14 months after I bought the washer. The service guy removed the back panel and did something. He was here for less than 5 minutes. He then left and returned 30 minutes later and once again did something that took him 30 seconds. The washer then powered up and I got charged $180 for service. It is now 2 years later and I have (well HAD) the same problem. Called the tech out and he said the controller board is dead and it would cost around $350 to fix. I said forget it and paid for the service call. Then I saw this posting. So I did the same thing. I unplugged the cables going to the controller one by one until I saw a green LED light up on the back of the controller board. I put everything back the way it was, pressed power and BINGO! I've now done 2 loads of laundry tonight without any problems. I feel like the original service call was a ripoff and this is a known issue to Sears. I will spread the word on facebook and wherever I can to stop Sears from ripping off it's customers!!!
Read More
Q:
oven heats up slowly MGR4451BDW Maytag Maytag cooking
A:
Hello glad to help. Thank You for choosing Sears PartsDirect.com
I am sorry and do understand your frustration when there is trouble with the oven.
Glad to help out. Im looking at your Maytag model number mgr4451bdw.
Sounds like your oven ignitor is coming on but taking to long to heat up. The first thing is the ignitor. Even though it is loading and firing, there just doesn't sound to be enough spark there to have it come on fully to do the baking that is called for. I would pull out the ignitor and test it.
How to test the ignitor:
1. Lower the door all the way down. May have to remove the hinges so be careful. The ignitor will be on the back bottom side of the oven. Usually a cylindar/oblong piece and has a metal covering. 2 wires on the back side with ceramic wire nuts.
2. Turn the gas on and wait for the ignitor to start glowing. If it takes more than 2 minutes to do then needs to be replaced.
3. If it is coming on then look and see if it is a dull orange/reddish flame. The probablility is that there is no longer enough current flowing through. Then ignitor needs to be replaced.
4: The ohms should read anywhere from 20 to 40 ohms
If you have further questions please let me know.
Thanks for choosing Sears PartsDirect.com
Read More
Larry L -
Sears Technician
November 06, 2013
A:
I'm having this same issue, however my ignitor starts quickly. I believe there may be a problem with the gas flow. What are the chances of this and, if a probable cause, how can I fix this? Thanks
Read More
See more answers