Model #32LE30Q ELEMENT LCD Television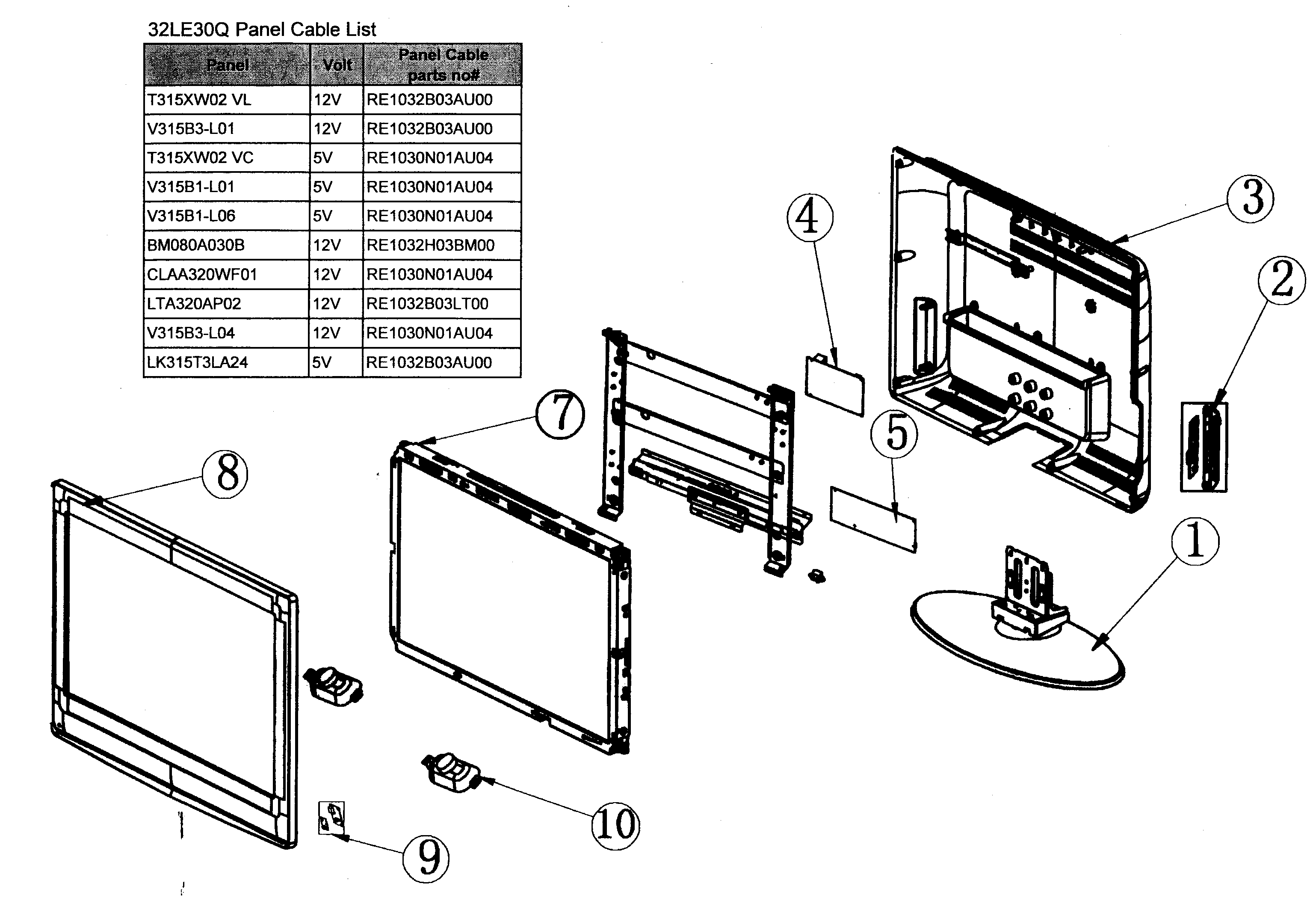 Question and Answers
Q:
tv model no 32le30q a capacitor on the power board is blown i need to know the capacitors value
A:
For any parts that you are in need of I would recommend you going onto the Sears Parts Direct website. I have attached a link below for you to view while you wait on your experts response. I hope the link that I have provided you is useful.
Read More
Alina F. -
November 27, 2010
A:
Unfortunately, Element does not provide schematics of the power supply. Along the side of the capacitor you are inquiring about should be a strip of information. The information would the value in microfarads (uF) and the voltage rating. Could be 680 uF @ 35V (just an example of what one might read).
Read More
Dusty J -
Sears Technician
November 29, 2010
See more answers
Q:
hi - my t.v. is supposed to play in stereo but it's stuck in mono - have gone through audio set up etc but nothing works - please help!
A:
Its inconvenient that your t.v is stuck on mono. While you are waiting for an expert answer, I did manage to find a useful link about troubleshooting when mono pops up on your television. I hope this helps!
Read More
Joseph P. -
August 25, 2010
A:
I have rarely seen a TV cause a problem like this. If you are using an external device, try using something else to rule that out. Use another device including new cables to make sure it is not that. The audio comes in through the white and red wires which are left and right. If only one speaker is working try swapping them.
It could be a problem with the TV but it is doubtful since it is not likely that a TV would fail by combining the left and right signals and send them to both sides. Losing a side would be more common.
Read More
David A. - Personal Solutions Manager -
Sears Technician
September 08, 2010
See more answers
Q:
HAVE 32" ELEMENTS TV, REMOTE QUIT, @ 1 POINT, COULD TURN TV OFF @ SET, THEN TURN BACK ON W/REMOTE, NOW TV WON'T RESPOND @ALL, HELP
A:
Hi, I see that you are having problems with your remote. While you are waiting for an expert to answer your question, If you would like to you can visit Sears.com. I have provided you with the link below. Hope this helps!
Read More
A:
If you are sure that the remote is not the problem, then it only leaves the TV which would need to be serviced. The problem with using a universal remote as a second source is that you are not sure if that particular remote can even operate the TV. If you feel that you have a good match for the remote then you will likely need service.
Read More
David A. - Personal Solutions Manager -
Sears Technician
August 02, 2010
See more answers