Model #31AM32AD799 MTD Snowthrower, Gas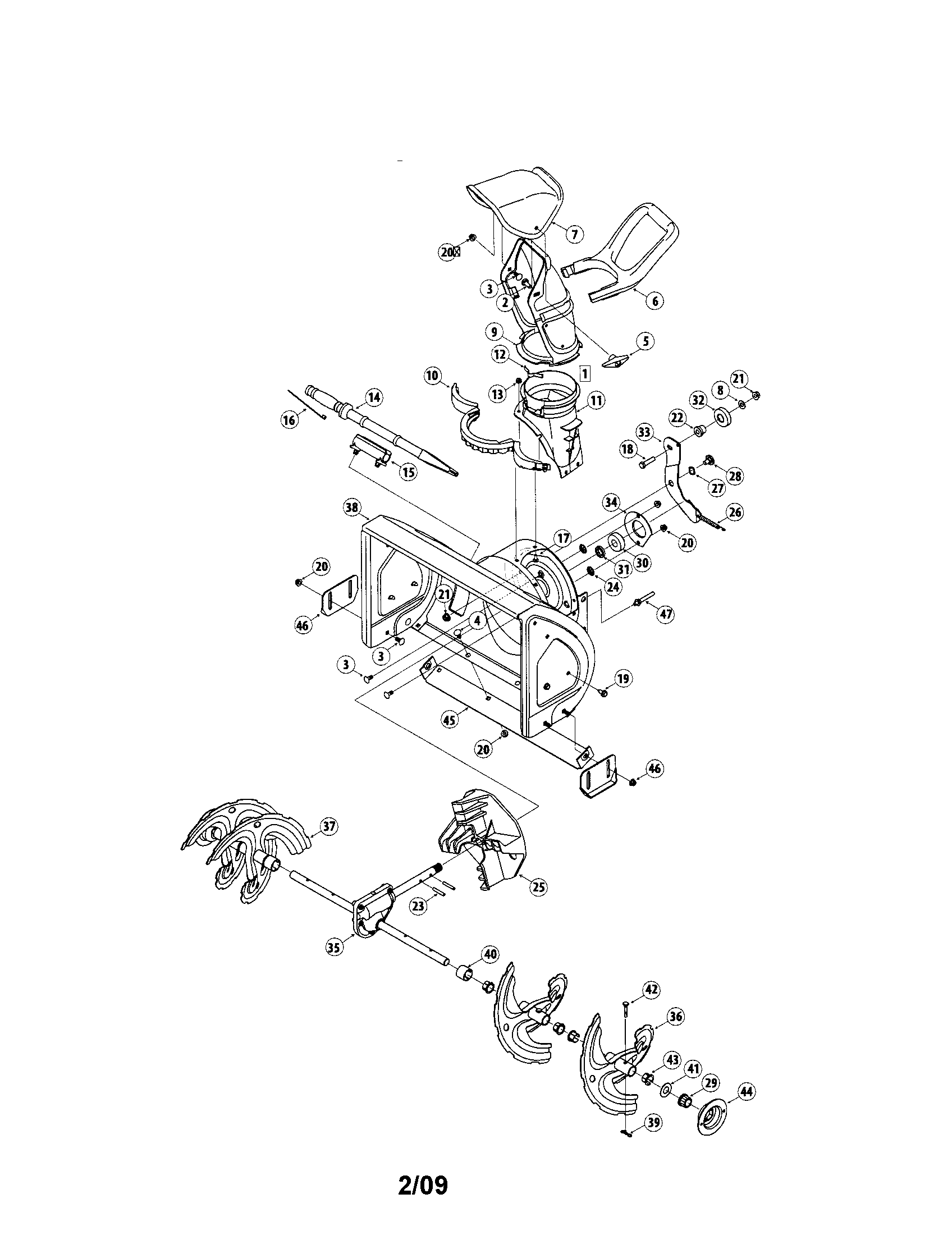 Question and Answers
Q:
starting blower after nonuse 31AM32AD799 Mtd Snow thrower
A:
Thanks for the inquiry and for being a valued member.
I am sorry to hear that the snow thrower is not starting. I know how frustrating that is.

You will want the choke to be on full choke for the initial starting. I am not sure what you mean by gas setting, but neither of those may be your issue at hand.

There are three basics the engine needs: Ignition, Compression, and Fuel.
First, go back to the spark plug. Remove the leads, or wires, that connect from the engine to the plug. Remove the plug and put them back in the leads. Now position the leads so the metal end of the plug is against the engine or another clean unpainted metal ground point. Keep your hands away from the plugs so you do not get shocked, and turn the key to the start position. Look for sparks at the ends of the Spark Plug. Look carefully as they might be hard to see in sunlight or other bright lights. If there is spark there then you have ignition, the first of the three basics. If not, you likely have an electrical problem that needs to be traced.
The engine should have been spinning over faster once the plug was removed and you should hear air rushing out of the spark plug holes in puffs. You could even try putting a thumb or finger over each plughole to see if the pressure pushes your finger off when turning over, just be careful not to touch the grounded plugs so you do not get shocked. If that all happens then you have the second ingredient, compression. If not then you may need a valve adjustment or may have a broken component inside the engine.

That leaves fuel. Check the tips of the plug you just removed, if fuel is reaching the engine there should be some residue there and they should look somewhat wet. If you used your finger to check compression then you may even see some residue on your finger. If there is fuel here, your problem may be old fuel or a timing issue. Try putting a small amount of good fuel into the throat of the carburetor and turn the key to start. If your problem is fuel related only, the engine should now try to start, or even run, until the fuel you put in is gone. That would indicate the fuel supply is being stopped in the fuel tank, fuel line, or carburetor. Chances are you may need to thoroughly clean the carburetor is fuel is the suspect.
I hope this helps and thanks for using SearsPartsDirect.com. We appreciate your business.
Read More
Jeff Wallace Sr -
Sears Technician
January 28, 2015
Recommended maintenance parts & accessories