Model #2784298491 SEARS Kitchen Appliances Division (22)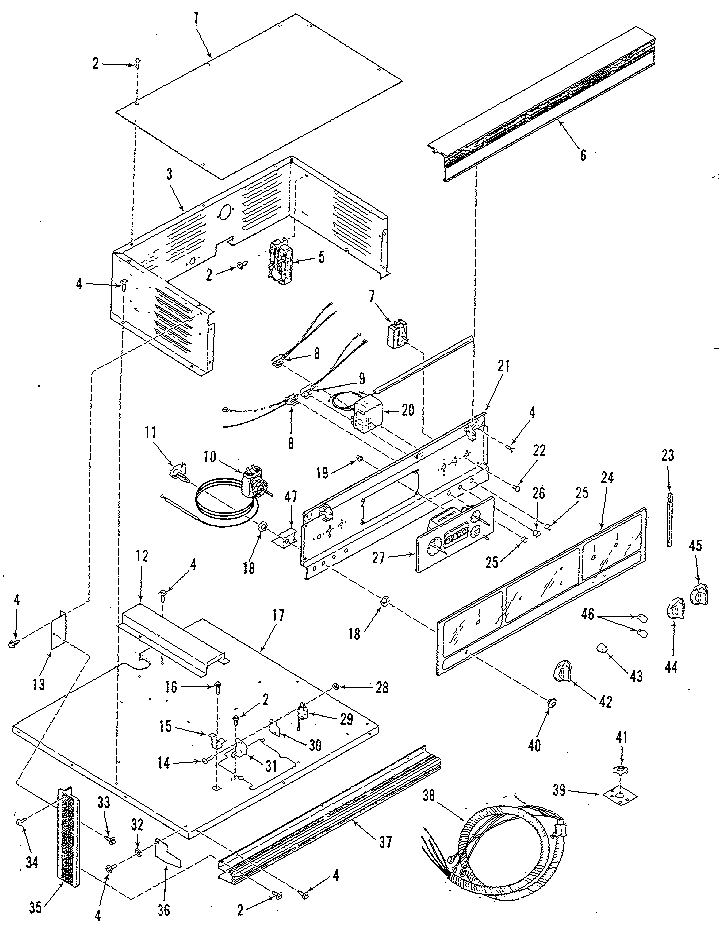 Question and Answers
Q:
Why won't the lower heating element in the upper oven heat?
A:
You could have a failed lower element or a failed oven control thermostat for the upper oven. The control is no longer available for this oven. You can check the bottom heating element. Shut off the breaker to disconnect electrical power to the oven. Remove the screws that secure the bottom element to the back wall of the upper oven. Carefully pull the element into the oven cavity until you can access the spades that connect the wires on the back of the oven. Pull one wire off of the element (don't let the wire shrink back through the opening in the back of the oven cavity). Use a volt/ohm meter to measure the resistance of this element. (If you don't have a volt/ohm meter, you can normally buy one from your local Sears or hardware store for less than $20.) The element should measure between 8 and 25 ohms of resistance. If the element measures Ol (open load or infinite resistance) then it is bad and will need to be replaced. If the element is okay then you will likely need to replace the oven since the control thermostat is no longer available.
Read More
Lyle W -
Sears Technician
March 15, 2010
Q:
How to wire up an old Kenmore built in double oven that has 3 black wires coming out the back?
A:
Based on your question you are going to need a technician to come out and figure out where the three wires are connected.
Since all three leads are black I will not be able to know which one is Line 1 (L1), Line 2 (L2) or Neutral. Generally speaking the L1 power supply will connect to the L1 terminal on the oven thermostats and L2 power supply will connect to selector switch labeled L2. The neutral line will connect to Clock and light bulb. The L2 circuits should have red wires attached to them and L1 circuits should have black wires attached to them.
I recommend calling a service technician to find out which wire lead is connected to L1, L2 and neutral otherwise you could short something out if you do not know how to which ones connect where at the power supply.
I recommend calling a service technician to confirm where the 3 black wires are connected.
Read More
Joey S -
Sears Technician
January 04, 2010