Model #2200 BROAN Range Hood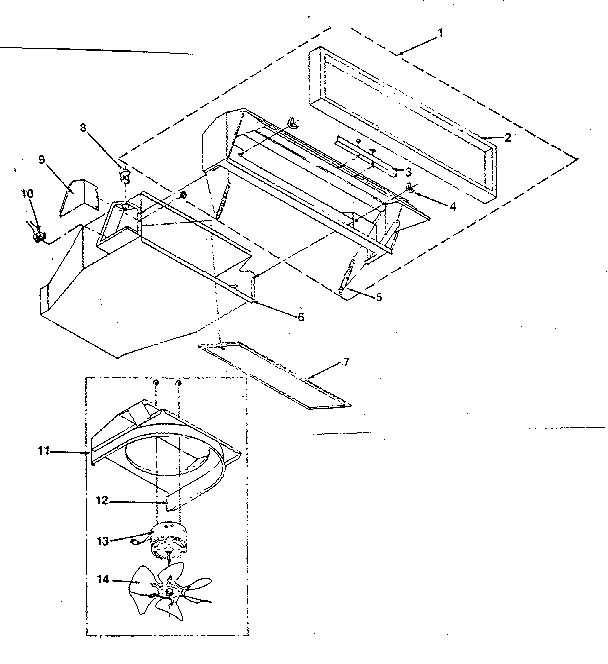 Question and Answers
Q:
Why do I get a F10 error code on a Kenmore Elite stove?
A:
The F10 indicates that the electronic oven control board senses a runaway temperature condition in the oven through the oven sensor circuit. Oven temperature is detected by the control board as it monitors the resistance through the oven temperature sensor circuit. You could have a failed oven temperature sensor, a wiring harness failure, an open thermal switch or a failed electronic oven control board that would cause this problem. The first component to check would normally be the oven temperature sensor probe. If you have a volt/ohm meter, you can shut off the breaker for the range and remove the screws that mount this sensor to the back wall of the oven. Carefully pull the wire harness into the oven cavity until you get to the wire harness disconnect plug. You should have enough slack to pull it this far into the oven. Disconnect the sensor but do not let the wire harness retract back through the back wall of the oven or it will be hard to reconnect. Measure the resistance of the oven temperature sensor with your volt/ohm meter. At room temperature, the resistance should measure around 1100 ohms. The resistance chart is shown in the image below.
If the resistance is above 2200 ohms at room temperature, then the sensor probe is causing the F10 error code and will need to be replaced.
You can order a new sensor probe from the Sears PartsDirect website. The part number for the sensor is 316217002.
If the resistance is normal, then one of the other causes mentioned above is producing your F10 code. You would need to access the electronic oven control board in the console and check the resistance at the sensor circuit connection to the control board as the next step in troubleshooting this problem if sensor resistance is normal. If you need more help with this problem, resubmit your question with additional details.
Read More
Korinna S -
Sears Technician
April 27, 2010
A:
Hello, I just followed the instructions mentioned above and found the resistance at the probe to be within the acceptable range at room temperature (1075 ohm). I then tested the leads from the wiring harness which connect into the EOC and found the same resistance values. At this time, I have had the oven cut from power for over 12 hours, so I reconnected all wiring and powered on the oven to see if I still get the "F10" error. I do. So, at this stage, is it safe to assume the EOC is faulty and I should try replacing it? Is there anything on the EOC itself I can test to confirm that it is faulty before I spend $ on buying the replacement part? Thank you!
Read More
See more answers
Q:
water trap clean/replace GSD2200G00WW GSD2200G00WW Ge Dishwasher
Recommended maintenance parts & accessories