Model #153339360 KENMORE Water heater, Gas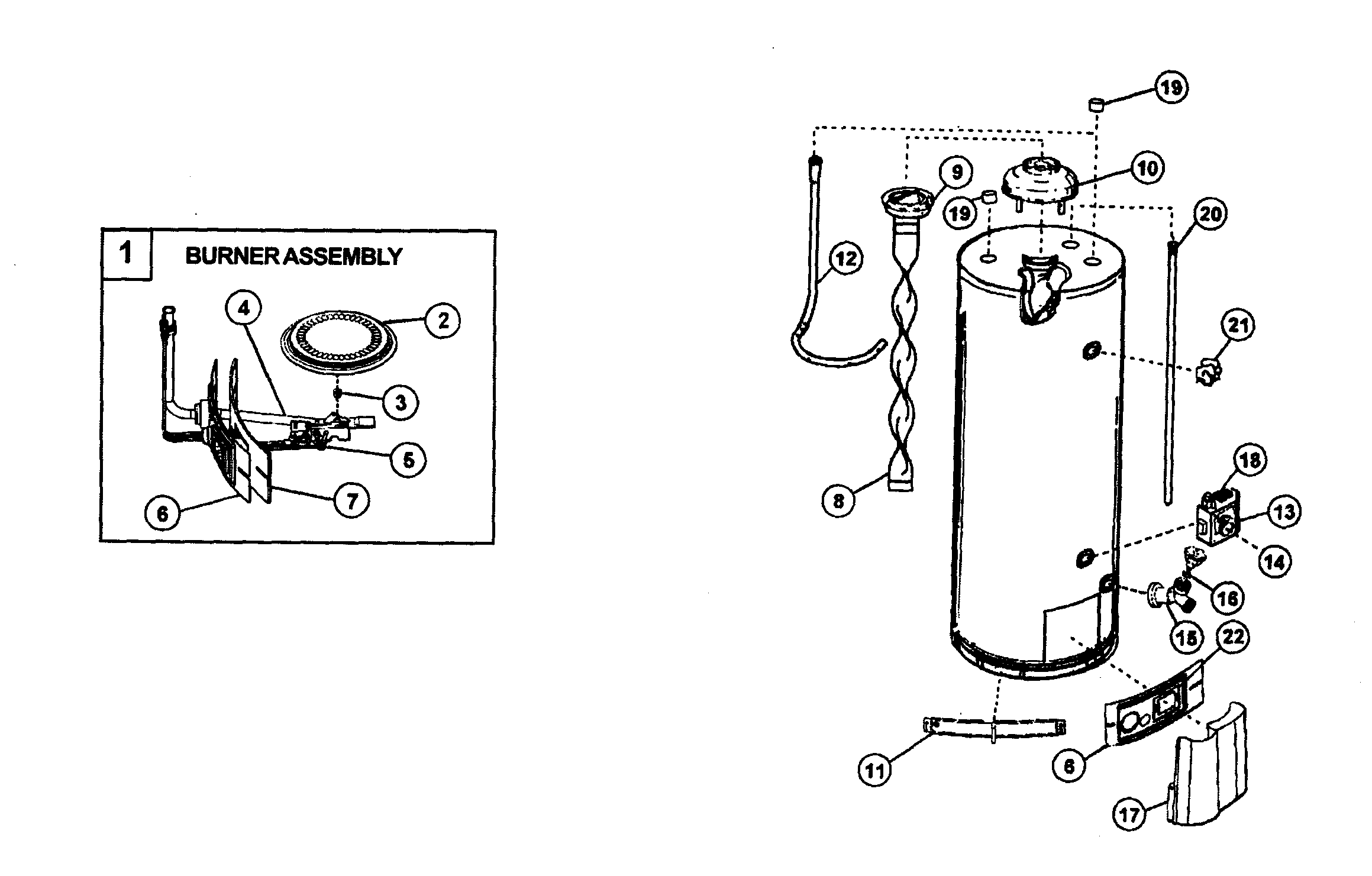 Question and Answers
Q:
at 99% of the 9 year warranty, needs new inlet tube, worth it? My old 5 yr unit lasted 20 years. 153339360
A:
Good afternoon.... Your question is an intriguing one. I will forward your question to an expert who will investigate the matter further and get back to you. You will hear from them within two business days if not sooner. Until you hear from us, have a nice day.
Read More
Henry -
February 04, 2013
A:
Thank you for your question. I can understand your concern about the water heater. Based on the information listed, yes, the problem could be with the inlet tube. This is not a common problem but if the tube has broke, it would be worth repairing. The biggest problem with replacing the inlet tube is not having enough space above the tank to install the new tube. Also check the water temperature to make sure the thermostat is working properly. If the thermostat is set to the hottest setting, the water should be approx. 150-160 degrees. Some other reasons that could this type of problem would be if, the inlet water supply was colder than normal. This will depend on the area. By this I mean, if in a cold weather climate and also the location of the tank and surrounding area. This problem can also occur if there is a large buildup of sediment in the tank, which reduces the amount of hot water in the tank. If the inlet tube is broken, the chances of the tank lasting a few more years would probably be favorable. I hope this will help you.
Read More
Scott D -
Sears Technician
February 05, 2013
See more answers
Q:
Can the thermocouple on my hot water heater, be bought separate from the whole burner and if yes how much?
A:
The thermocouple cannot be gotten separately. You would need to get the pilot assembly # 9003542 and it sells for $40.69 not including tax and shipping. However, I recommend having a technician check this, before purchasing the part. It seldom is a defective part, causing pilot outage. The 2 main reasons are, from either a dirty air intake screen or the arrester. You can clean the air intake screen but a technician will need to clean the arrester and also check the vent system, which can also cause pilot outage. These water heaters can be very difficult to check and adjust properly. I'm listing a site you can check to have a technician out. . Here is a link for the website: Sears Home Services .
Read More
Scott D -
Sears Technician
February 16, 2010
Q:
Can the thermocouple on my water heater be bought separate from the whole burner?
A:
On this model the thermocouple only comes with the burner assembly. You cannot get the thermocouple separately.
Read More
biker dave -
Sears Technician
January 13, 2010