Model #153320351HT KENMORE Water heater, Electric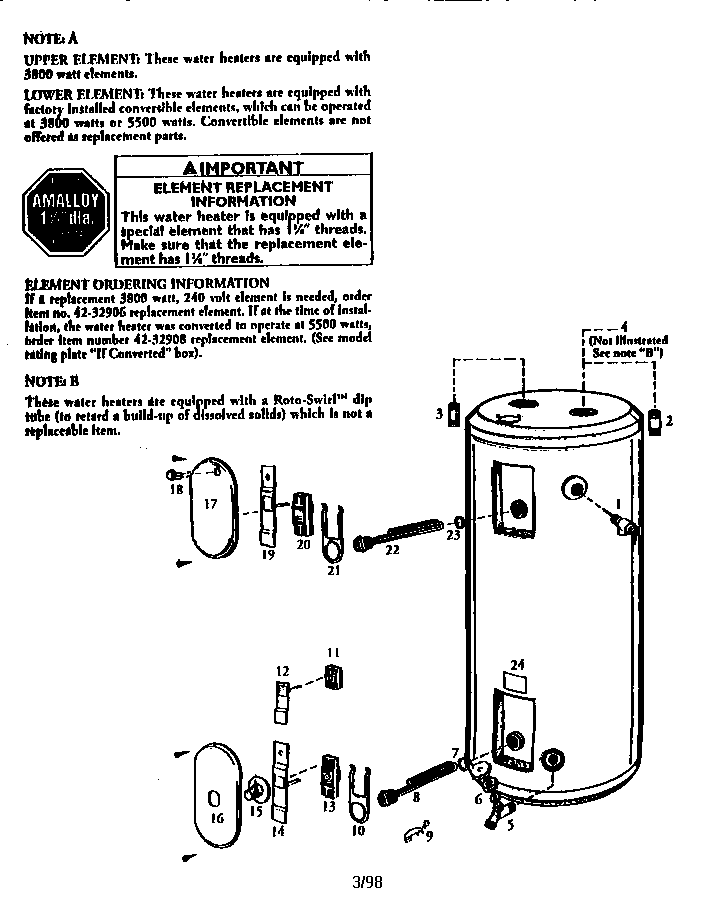 Question and Answers
Q:
How to I connect the electricity to my electric hot water heater Sears Kenmore Model #153.320351 HT?
A:
It seems that you are not looking at the wires in the junction box ON TOP OF THE HEATER. There should only be a red wire, a black wire and the green ground screw in the junction box. And your supply wire will need to be 10/2 WITH GROUND (a bare conductor. The two insulated wires are your two hot wires, and the ground 'grounds' the green ground screw inside the junction box on top of the heater. Make sure the power is off when you connect the wires with red wire nuts of suitable size. Then open all hot water faucets in the house and let water run out of them until no air is 'spitting' out. Then shut all the faucets and turn on the WH breaker in your panel.
Wait 90 minutes and you will be in hot water in a good way!
Read More
Mike We.- Personal Solutions Manager -
Sears Technician
August 24, 2009