Model #153313230 KENMORE Water heater, Electric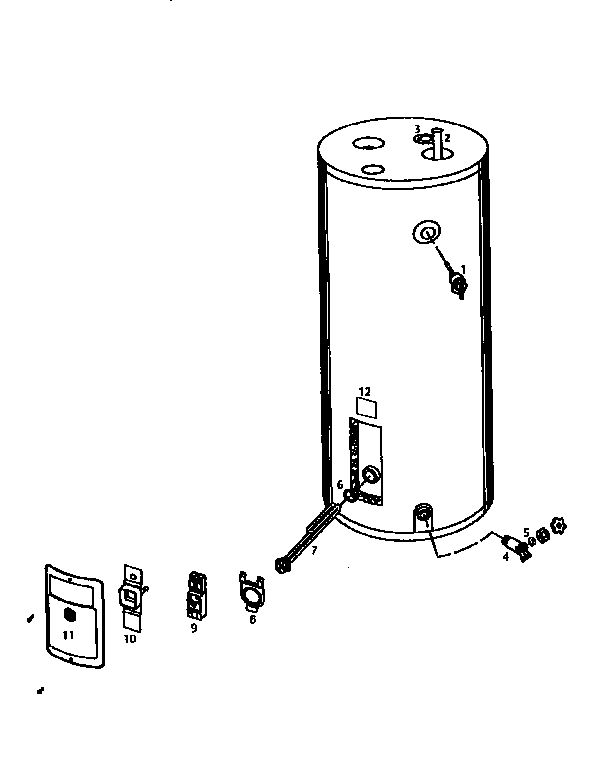 Question and Answers
Q:
Why would the electric water heater reset button keep tripping?
A:
The anode rod would have nothing to do with the reset button tripping. However it should be inspected periodically. According to the model number, this water heater only has one heating element and one thermostat/hi-limit switch.
You did not mention in your details if the water temperature is scalding hot or not. First, I would recommend draining and flushing out the water heater. It could have the element buried in sediment. Most likely the problem is the heating element or the thermostat/hi-limit assembly. I would recommend replacing the thermostat/hi-limit and heater at the same time. This would solve your tripping of the reset on the water heater.
NOTE: BE SURE TO DISCONNECT POWER OR TURN BREAKERS OFF TO THE WATER HEATER BEFORE DRAINING AND REPLACING THE HEATER AND THERMOSTAT/HI-LIMIT SWITCH.
NOTE: BE SURE TO LET THE WATER HEATER FILL WITH WATER BEFORE TURNING THE BREAKERS BACK ON.
Read More
expert -
Sears Technician
November 08, 2007