Model #14-2639-00-10 TAPPAN Counter Unit, Gas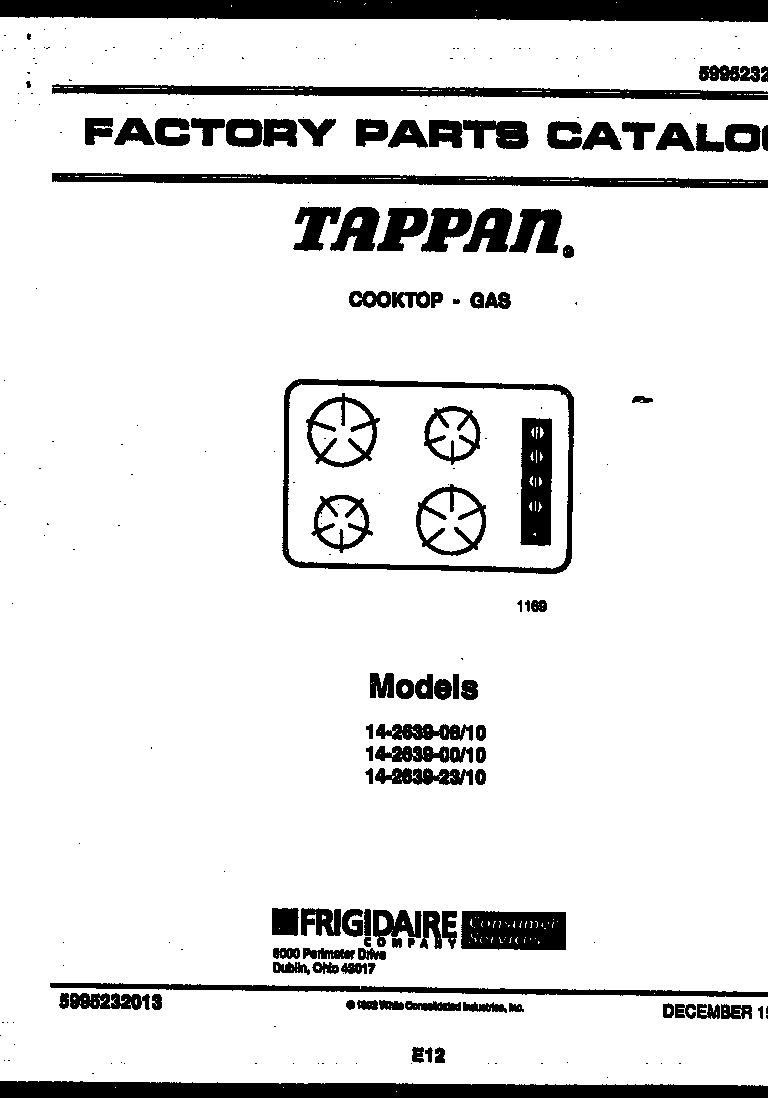 Question and Answers
Q:
I started my GE self clean oven at 10:00 and electric went off for just a second and came back on and it ran for 10 hrs and won't go off. GE oven
A:
Thank you for your question and I understand your concern.
The electronic oven control will display "F3" fault code when the oven temperature over heats or if the oven temperature sensor Ohm resistance exceeds 2900 Ohms. If leave the power supply off to the range and then re-connect the power and the oven begins to heat, the electronic oven control was likely damaged due to the electrical storm. Since I do not have model number I will not be able identify what type of door locking mechanism it may have or how you would access it. If you have the Owner's manual of the range, it should have one or more model numbers listed on it that would be helpful.
The range/oven will most likely need a new electronic oven control/clock assembly.
I hope this is helpful. If I may be of further assistance as more details become available, please reply to this post along with the model number on the cover page of the Owner's manual.
If you get to the point where you need to have a service technician diagnose and repair this failure, you can schedule service through this link: Sears Home Services.
Read More
Joey S -
Sears Technician
April 12, 2013
Q:
How can I get a record of the repair history of my Sears dryer?
A:
In order to obtain information regarding the previous repair history of your dryer, please call Sears Service at 1-800-4MY-HOME (1-800-469-4663). They will be glad to provide information regarding the previous service that Sears performed on your dryer.
Read More
Lyle W -
Sears Technician
July 23, 2008
Q:
my craftsman assurelink garage door opener gives a code 14 but that is not in the manual. What does this mean. Time to buy a different brand somewhere else?
A:
Thank you for your question. I am sorry you are having a problem with the opener. The error code 14 is caused by sensor fault. If the sensors are misalinged the opener will not work and the lights will flash. I recommend checking the alingment of the sensors first. If they are aligned the problem could be caused by the sun. If the sun is shining on the right spot of the sensors the opener will not work. One this you can do to cure this is to tape tolet paper tubes to the sensors where the beam comes out on each sensor. This will prevent the sun from interfering with the sensors. I had to do tha same thing to mine. I hope this is helpful. Please let me know if you need further assistance on the opener. Thank you for using Manage my life. Mark
Read More
Mark T -
Sears Technician
February 06, 2013
A:
Thank you for your question. I am sorry you are having a problem with the opener. The error code 14 is caused by sensor fault. If the sensors are misalinged the opener will not work and the lights will flash. I recommend checking the alingment of the sensors first. If they are aligned the problem could be caused by the sun. If the sun is shining on the right spot of the sensors the opener will not work. One this you can do to cure this is to tape tolet paper tubes to the sensors where the beam comes out on each sensor. This will prevent the sun from interfering with the sensors. I had to do tha same thing to mine. I hope this is helpful. Please let me know if you need further assistance on the opener. Thank you for using Manage my life. Mark
Read More
Mark T -
Sears Technician
February 06, 2013
See more answers