Model #141163211 KENMORE Grill, Gas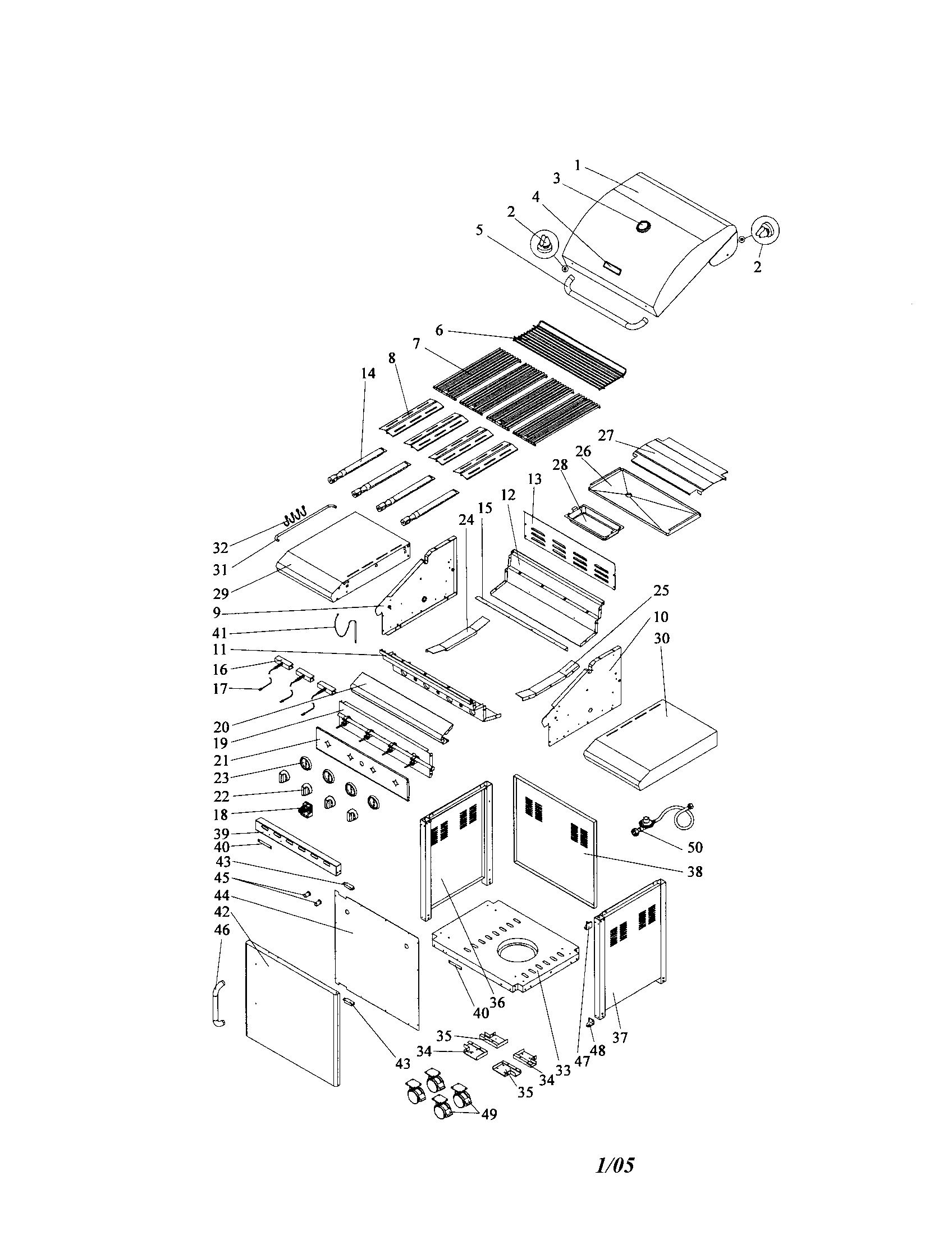 Question and Answers
Q:
Qty. per Part Number Purchased 141163211 Kenmore Lpg grill
A:
Terrance,

The part number P01705009E comes 1 per package. We carry them in stock at our local store (Muncie, IN).
I went back and opened the package to verify.

Thanks
GClem 9680
Read More
Gary9465 -
Sears Technician
November 09, 2015
Q:
How do I install a replacement regulator hose for a gas grill?
A:
Turn off the propane tank first.
Step 1. Remove the old regulator by unscrewing it from the grill. The regulator will be attached to a hose that transports propane to the different burners. If the grill has a side burner, another hose will run from the regulator to the auxiliary burner. In most cases, the fitting at the end of the hose is a hex compression fitting. Unscrew the fitting or fittings using the appropriate wrench. Lastly, unscrew the regulator from the propane tank and set it aside.
Step 2. Clean the compression fitting that is still attached to the grill with a clean rag. If the grease is thick, spray degreasing soap on the outside of the fitting and clean as thoroughly as possible. Inspect the old regulator and hose for leaks, cracks or other deformities.
Step 3. Install the new regulator by first attaching the compression fittings to the grill, and then ensure that they are tight. A compression fitting works by using pressure to create an airtight seal, so it is extremely important that this fitting is tight; otherwise, gas can leak and cause an accident.
Step 4. Install the threaded end of the regulator to a propane tank. Check to make sure that there are no leaks by turning the tank on and examining the hoses, joints and threaded fittings.
Step 5. Turn ON the burners on the grill and then light the grill. If necessary, adjust the amount of propane by opening or closing the valve on top of the propane tank.
Read More
biker dave -
Sears Technician
April 09, 2010
Q:
How do I change the gas collector boxes on my Kenmore gas grill?
A:
The gas collector boxes are secured to #11 the front bowl panel with jam nuts. You should be able to access the gas collector boxes after removing the manifold #19. You will need to remove the right & left side shelves in order to access the screws holding on the front bowl & manifold.
SAFETY NOTICE: Be sure to disconnect power to the appliance before performing any repairs. If you are not comfortable with doing any voltage checks that might be recommended, please contact your local service provider for repairs. Be aware that there could be sharp edges inside the appliance that could cause cuts or other injuries to yourself or others.
Read More
biker dave -
Sears Technician
March 11, 2010