Model #13196712 CRAFTSMAN Lawn, Riding Mower Rear Engine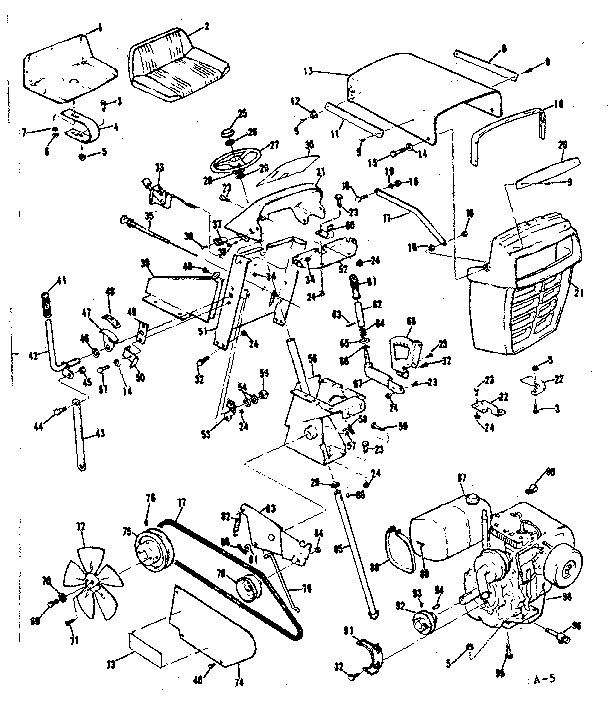 Question and Answers
Q:
Old Craftsman tractor questions continued.....
A:
Your questions have brought up good memories for the older technicians here and that includes me.
I called and emailed the retired techs I could contact and we all remember the tractor. We don't have the specifics such as the year it was manufactured.
I am sorry we couldn't give you all the information you requested. I hope we have been of some help to you.
Read More
Jimmy K -
Sears Technician
December 02, 2009
Q:
I have a Craftsman tractor model 131.96712. It has a hydrostatic transmission. What type of oil for the tranny?
A:
We contacted the company that bought the company that manufactured the tractor you have. The representative we corresponded with has been an employee there for 30 years. His best guess is the tractor was manufactured in 1966,67, or 1968.
The tractor was made by the Roper Manufacturing Company. Roper sold to American Yard Products around 1980. American Yard Products sold to Electrolux Home Products around 1995. We have a parts diagram for the tractor that you can view or print at [www.searspartsdirect.com].
We don't know what oil goes into the pump of your hydrostatic transaxle. I suggest you pour some on your hand and see if you can tell what it is. It could be 30 weight oil, type F transmission fluid, or hydraulic oil like pumps use.
I wish we could be more help to you, I know the old tractors were a piece of work.
Read More
Jimmy K -
Sears Technician
November 30, 2009
Q:
What year is my tractor 13196712, and my snow blower model 13180372? I think they go together. I need the manuals.
A:
Your tractor and snow thrower were both manufactured around 1985. They probably do work together.
We don't have any information on the match up of the tractor or the snow thrower. Most parts for them are no longer available for ordering. We don't have manuals for either.
Read More
Jimmy K -
Sears Technician
November 27, 2009