Model #131906600 CRAFTSMAN Lawn Mower Walk Behind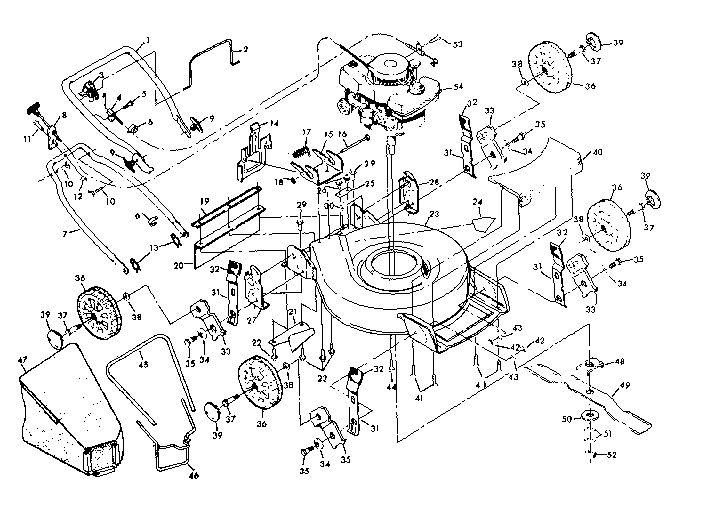 Question and Answers
Q:
How do I replace the electronic ignition unit on my Craftsman mower model 131.906600?
A:
I am assuming that you have the ignition module. If that is true this is how you replace it.

Unplug the wire from your spark plug. Then remove the 4 to 6 bolts around the bottom of the cover on the top of your engine. This cover is called the blower housing. The ignition module is held to the block of the engine with 2 screws, remove them and it will come off.

To install the new one, Hold it up to the mounting screw holes and start the screws but don't tighten. The air gap between the module and the flywheel needs to be .012. If you don't have a feeler gauge you can use an average thick business card. Place the business card between the module and flywheel and rotate the flywheel so the magnets in the flywheel line up with the module. Be careful not to pinch your fingers as the magnets are fairly strong and will pull the module to them quickly. With the business card as a spacer between the module and flywheel, tighten the mounting screws.

Reinstall the blower housing and tighten the bolts securely, place the wire from the new module on the spark plug and you are ready to start the engine.
Read More
expert -
Sears Technician
July 10, 2007