Model #11635623400 KENMORE Vacuum, Upright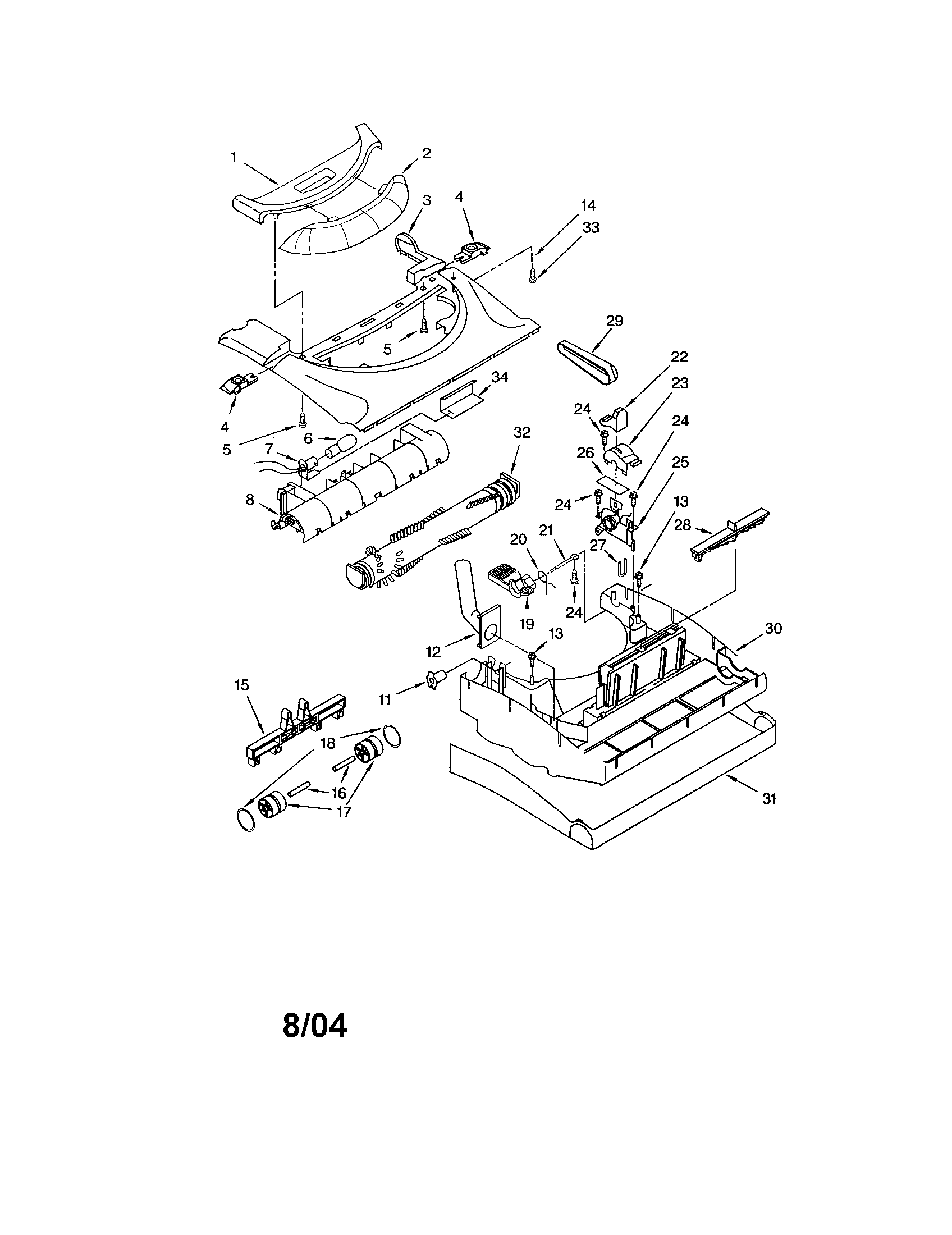 Question and Answers
Q:
Why won't my Kenmore upright vacuum cleaner model 116.35623400 turn on?
A:
You should be measuring 120 volts AC on the hot wire that has the inline fuse (traced in red on the wiring diagram shown below). Since the fuse was blown, a short in the motor, wiring or the PCB-C board likely occurred. Since you connected power directly to the motor and it ran, this points to an internal short in the PCB-C board. Look for a burnt spot on the PCB-C board. You may need to replace that control board.
I don't have information on the trigger signal voltage that is supplied through the RR wire to the L7 connector on the PCB-C board (traced in green). This could be a low voltage DC signal instead of an AC voltage.
Based on the details, you may be able to fix this vacuum cleaner yourself by replacing the PCB-C control board. If it still does not run then you may also need to replace the PCB-A board. You will also need to resolve the low voltage problem on your blue wire (traced in red) since you are only getting 20 volts AC through this wire according to your details.
I recommend that you take the vacuum cleaner to the nearest Sears repair center and have it diagnosed by a technician. The fee for diagnosis should only be $30. This may save you from buying and replacing boards and parts unnecessarily. Here is a link that will provide the nearest drop-off locations: Sears Home Services .
Read More
Lyle W -
Sears Technician
February 06, 2010
Q:
I have a Kenmore Vacuum, model 116.35623400. It has no power. Why?
A:
Connect the power to the vacuum and attach the probes from a voltmeter to terminal L7 on PCB-C and a neutral wire or ground. Turn the vacuum on and if you read voltage to L7 even for a second, PCB-C is bad.
If you don't read any voltage to L7, PCB-A is bad. PCB-A sends the trigger voltage to PCB-C to run the motor.
Read More
Jimmy K -
Sears Technician
February 03, 2010
Recommended maintenance parts & accessories