Model #113197511 CRAFTSMAN Saw Radial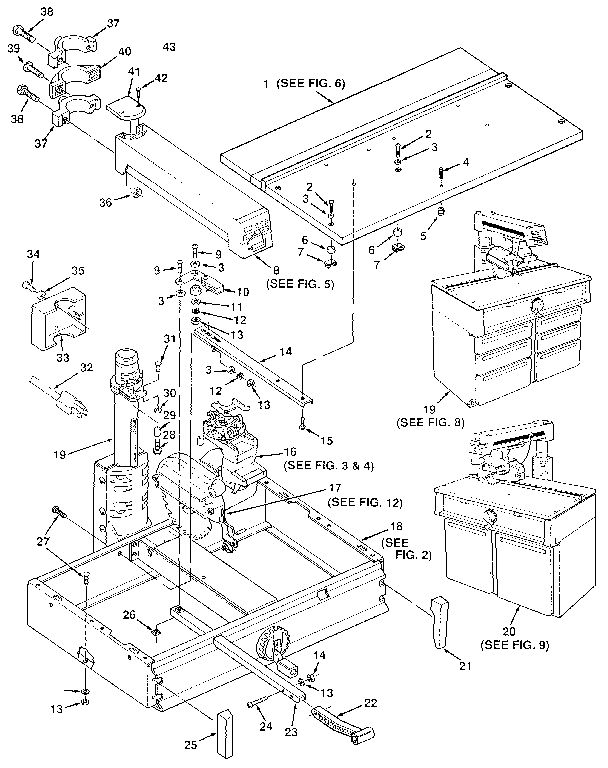 Question and Answers
Q:
does it matter which way the carriage bearing faces when installed? 113197511
A:
Thank you for contacting SearsPartsDirect.com with your question about the carriage bearing on your Craftsman Radial Arm Saw. I appreciate your concern about installing the part correctly. I will be happy to help you with this. I have included the link for you to view the owner's manual online, in case you don't have a copy.

Owner's Manual for Craftsman Radial Arm Saw Model 113197511.

The manual (page 44, "Adjust Carriage Bearings") does not give any information about specific directions the bearings need to face when being installed. Therefore, it shouldn't make a difference unless there are directions listed on the bearing itself.

I hope this answers your question. If you need further assistance please resubmit your question with additional details. Thank you for choosing Sears, we appreciate your business.
Read More
Rachel Morgan -
Sears Technician
February 11, 2014
Q:
My model 113.197511 radial arm saw is hard to raise and lower. What can I do?
A:
In the owners manual you have a parts diagram and list. Look on the page for the base and column assembly.
To remove the rust and grime buildup that is causing the saw to be hard to raise and lower, you need to separate the column support and clean the post, elevating screw and all related parts.
Read More
Jimmy K -
Sears Technician
August 26, 2009
A:
We see you have the same saw (model 113.197511) we do...(my internet searches have hit a bunch of dead ends, but brought me to an old question of yours...maybe you can help. How much is a sears craftsman electronic 10" radial saw worth? We don't know much about it other than it has 2.75 hp, an entire cabinet underneath, it works and it's in good condition. However, we don't do much wood working (at all). We're ready to sell it but we don't even know the year and we certainly don't even know what a good asking price is (it was gifted to us when a family friend moved out of state and didn't want it). There is someone from my work that might be interested, but we don't want to 'give' it away because it's obviously worth something, but we don't want to ask for a rediculous high amount either. Could offer us some insight? Maybe what year you bought yours/what you paid/what you think ours is worth?? Anything would probably help. -- The Nelsons
Read More
Scott -
September 17, 2010
See more answers
Q:
My radial carriage seems to have too much play in it. Seems the same after I adjusted it. Can you help?
A:
The carriage on the radial arm saw should allow .001-.003. If you have more than that after adjusting, replace the bearings the carriage runs on.
The bearings sometimes wear and allow excessive play.
Read More
Jimmy K -
Sears Technician
July 20, 2009