Model #11044932200 KENMORE ELITE Residential Washers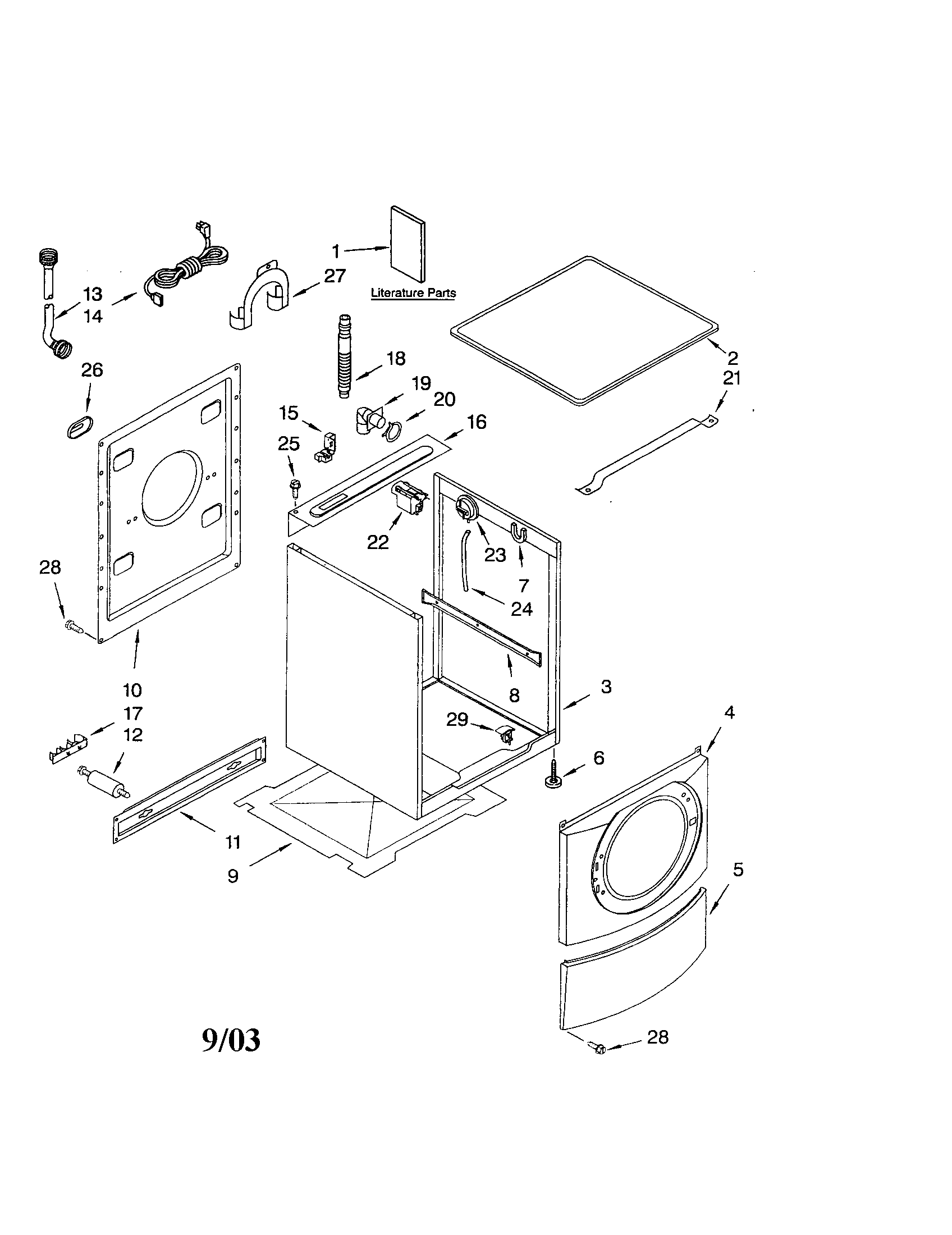 Question and Answers
Q:
Washer won't spin at full speed, makes some noises 11044932200 Kenmore Elite Automatic washer horizontal axis
A:
HELLO JOHN SOUNDS LIKE THERE 2 PROBLEMS WHEN IT COMES TO THE SPINNING


1.)POSSIBLY A CLOGGED DRAIN OR A PUMP NOT PUMPING
2.)SEEMS MORE TO BE A CONTROL PANEL ISSUE .IT MAY BE THE TIMER ITSELF.TEST THE TIMER

IF IT WAS A MOTOR ISSUE OR A MECHANICAL ISSUE THEN IT WOULDNT SPIN AT ALL


NOW THE NOISE SOUND LIKE A REAR DRUM PROBLEM.THE REAR DRUM HAS A BEARING OR BEARINGS IN IT TO KEEP THE INNER TUB SPINNING SMOOTHLY .IF THE BEARING SYSTEM IS DEFECTIVE THE WASHER CAN BECOME VERY NOISY
Read More
Linda8247 -
Sears Technician
September 11, 2015
A:
The problem was the drain pump motor. It was failing. Eventually (a week later) I got the F02 error (tub not draining). Neither Sears nor local suppliers sells just a pump motor, so I found one online and replaced the drain pump motor in about 45 minutes. The inline filter was clear and the drain was not clogged. The reason the drum would not spin is that the control unit detected that the drum still had water in it, and the logic prevents the drum from spinning fast until the water is gone. No problem with the timer, control panel or bearings.
Read More
John -
September 11, 2015
See more answers
Q:
How long does it take to get an answer? I submitted my question a few days ago on a Kenmore Elite washing machine 110.44932200. Thank you. 110.44932200
Q:
Kenmore elite washing machine drum fills up with water while siting empty and idle and overflows 110.44932200