Model #10674242401 KENMORE Top-Mount Refrigerator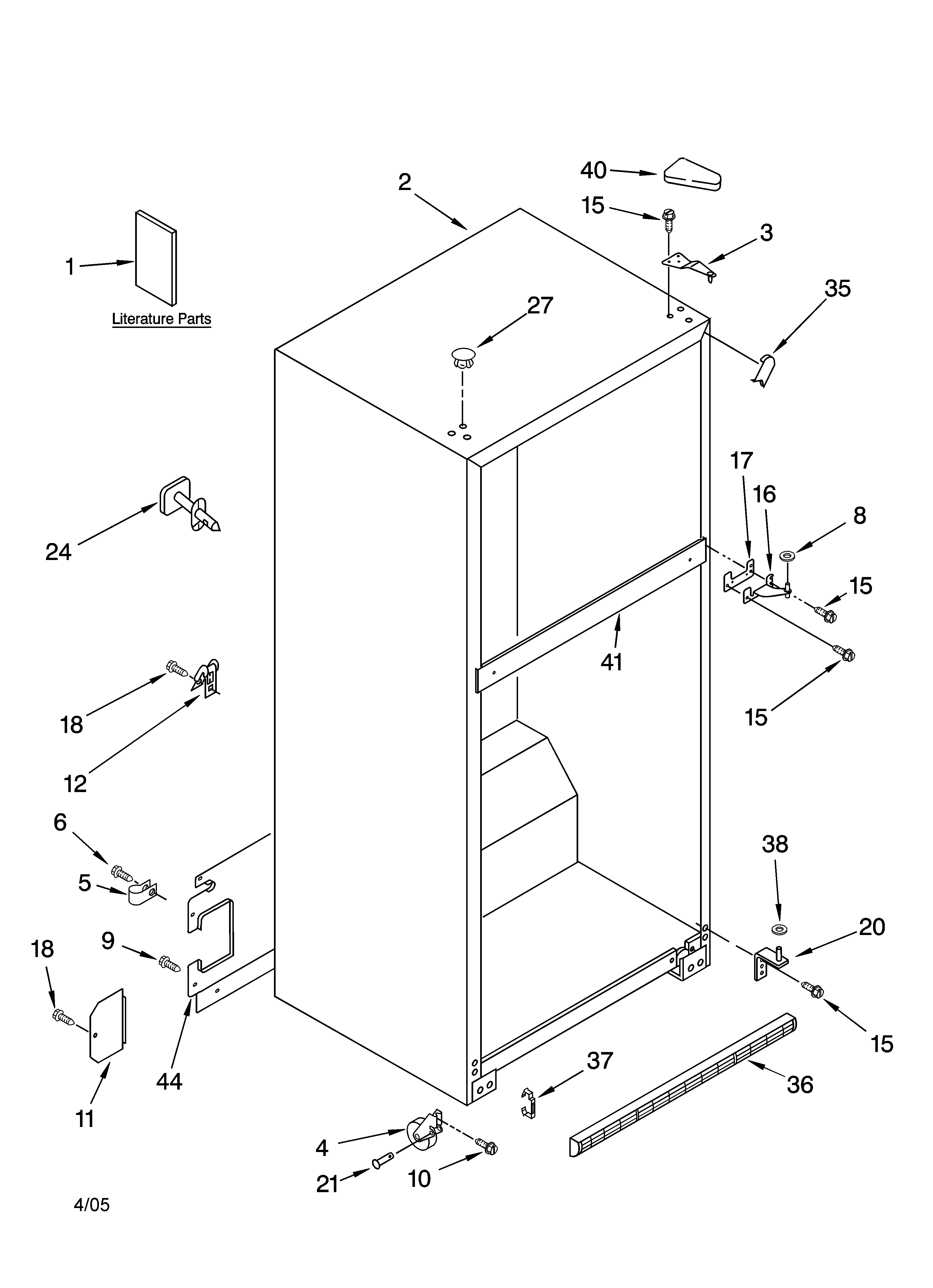 Error Codes
Error Code:
Condition:
Check/Repair:
Question and Answers
Q:
Continued icemaker problem, partially frozen cubes, part 2--
A:
You can look at a parts diagram of your refrigerator by going to www.sears.com. Select parts and enter your model number. Select the page you want to look at and select "view image" in the upper corner of the page.
I hope the previous answer I sent you helps you find the problem. This method is really the only way to know if the icemaker is filling completely as it fills each cube completely before filling the next one.
Read More
Jimmy K -
Sears Technician
June 09, 2008
Q:
The new icemaker is making partially frozen ice like the old/original icemaker. What's the problem?
A:
This has not been a problem with your model refrigerator. There are not likely any issues with baffles or air flow problems.
There is a thermostat mounted in the control head of the icemaker and sensing the temperature of the ice mold. It is not adjustable and it is unlikely that 2 thermostats have the same problem.
Lets be sure you icemaker is filling completely. You can see by looking at the icemaker you removed that the water comes in at the rear of the mold and fills each individual mold then overflows into the next one. If it is putting no water or just a small amount of water in the front mold the icemaker will cycle too quickly and try to harvest hollow cubes. The thermostat senses the temperature if the front ice mold.
Remove the icemaker and defrost any ice from the molds and the fingers. Install the icemaker and lift the sensing arm so it doesn't fill. Let it cool for 2-3 hours then open the door and quickly lower the sensing arm. The icemaker will go through the harvest cycle and fill with water. With a flashlight and mirror look inside the molds.
I am sending you an image with the instructions for adjusting the water fill on your icemaker in case you need it.
Read More
Jimmy K -
Sears Technician
June 09, 2008
Q:
Why does the icemaker in my refrigerator make partially frozen cubes?
A:
The problem with this icemaker is that the thermostat in the mold body is prompting the icemaker to harvest before the cubes are frozen. The icemaker will have to be replaced in most cases. The part number is 46/106 - 4317943.
Read More
Plumbing Bucket -
Sears Technician
June 03, 2008
Recommended maintenance parts & accessories