Model #10653293201 KENMORE Side-by-Side Refrigerator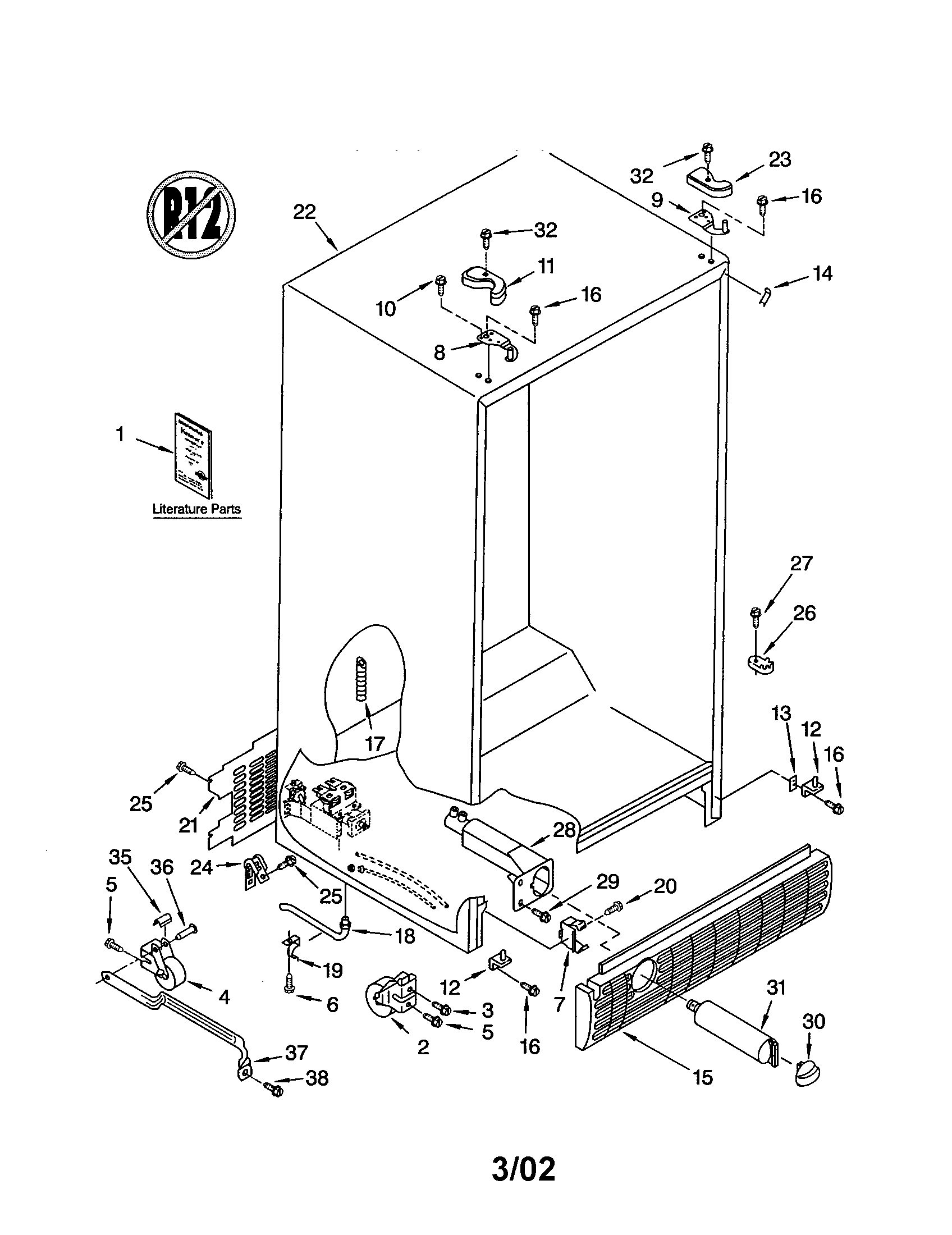 Error Codes
Error Code:
Condition:
Check/Repair:
Question and Answers
Q:
fridge control changes temp by it self
A:
Having problems with the refrigerators temperature could be frustrating. I did some research based on your question & provided the link below. An expert will provide additional information. Hope this is helpful!
Read More
Yadira B -
September 20, 2012
A:
Thanks for the inquiry about the refrigerator temperature changing by itself. That has to be frustrating to say the least.
I have researched you model and find a couple different styles of controls. One sets to a number 1 through 7, and the other you can set to the desired temperature. Sounds like you have the number setting style. I have not been able to find any previous occurrences like you describe. Here is what I suggest; check the harness connection to the main control, look for corrosion or poor wire connections. always disconnect appliance before servicing if you do not find any obvious problems there, then try resetting the unit by unplugging the refrigerator for five minutes then re-plugging and set controls. If these tips do not help the control may need to be replaced. I hope this help you solve the problem, I will provide a link for service and parts for your convenience.

Thanks Ron H.
If you get to the point where you need to have a service technician diagnose and repair this failure, you can schedule service through this link: Sears Home Services .
Read More
Ron H -
Sears Technician
September 20, 2012
See more answers
Q:
Why is the fan not running on my Kenmore refrigerator?
A:
On this model you have 2 fans, the freezer fan & the condenser fan. Both fans should be on anytime the refrigerator is running. The capacitor is what helps the compressor start-up. If the compressor is running then the fan should also be running. If one of the fan motors is not running, you need check for something obstructing the fan blade. Other possibilities would be; bad fan motor, wiring or switch.
Read More
biker dave -
Sears Technician
July 21, 2008
Q:
What is the warranty on the compressor in a refrigerator less than 5 years old?
A:
I see from your home profile there is a 106.53293201 listed. I have attached a copy of the warranty as it would appear in your owners manual for this model.

WARRANTY

ONE-YEAR FULL WARRANTY ON REFRIGERATOR
For one year from the date of purchase, when this refrigerator is operated and maintained according to instructions attached to or furnished with the product, Sears will repair this refrigerator, free of charge, if defective in material or workmanship.
FIVE-YEAR FULL WARRANTY ON SEALED REFRIGERATION SYSTEM
For five years from the date of purchase, when this refrigerator is operated and maintained according to owner's instructions attached to or furnished with the product, Sears will repair the sealed system (consisting of refrigeration, connecting tubing, and compressor), free of charge, if defective in materials or
workmanship.

The above warranty coverage applies only to refrigerators which are used for storage of food for private household purposes and excludes original and replacement Kenmore Filtered Ice & Water filter cartridges (if equipped with the filter system). Original and replacement cartridges are warranted for 30 days, parts only, against defects in material or workmanship.

WARRANTY SERVICE IS AVAILABLE BY CONTACTING THE NEAREST SEARS SERVICE CENTER IN THE UNITED STATES OR CANADA.
This warranty applies only while this product is in use in the United States or Canada. This warranty gives you specific legal rights, and you may also have other rights which vary from state to state or province to province.
Warranty terms may vary in Canada. Contact your local Sears Service Center for complete details.
Sears, Roebuck and Co.
Dept. 817WA, Hoffman Estates, IL 60179
Sears Canada, Inc., Toronto, Ontario, Canada M5B 2B8
Product Record
In the space below, record your complete model number, serial number, and purchase date. You can find this information on the model and serial number label located on the inside wall of the refrigerator compartment.
Have this information available to help you obtain assistance or service more quickly whenever you contact Sears concerning your refrigerator.
Model number 106. 53293201
Serial number
Purchase date

Save these instructions and your sales receipt for future reference.
Read More
expert -
Sears Technician
June 26, 2007