Model #10652769100 KENMORE Side-by-Side Refrigerator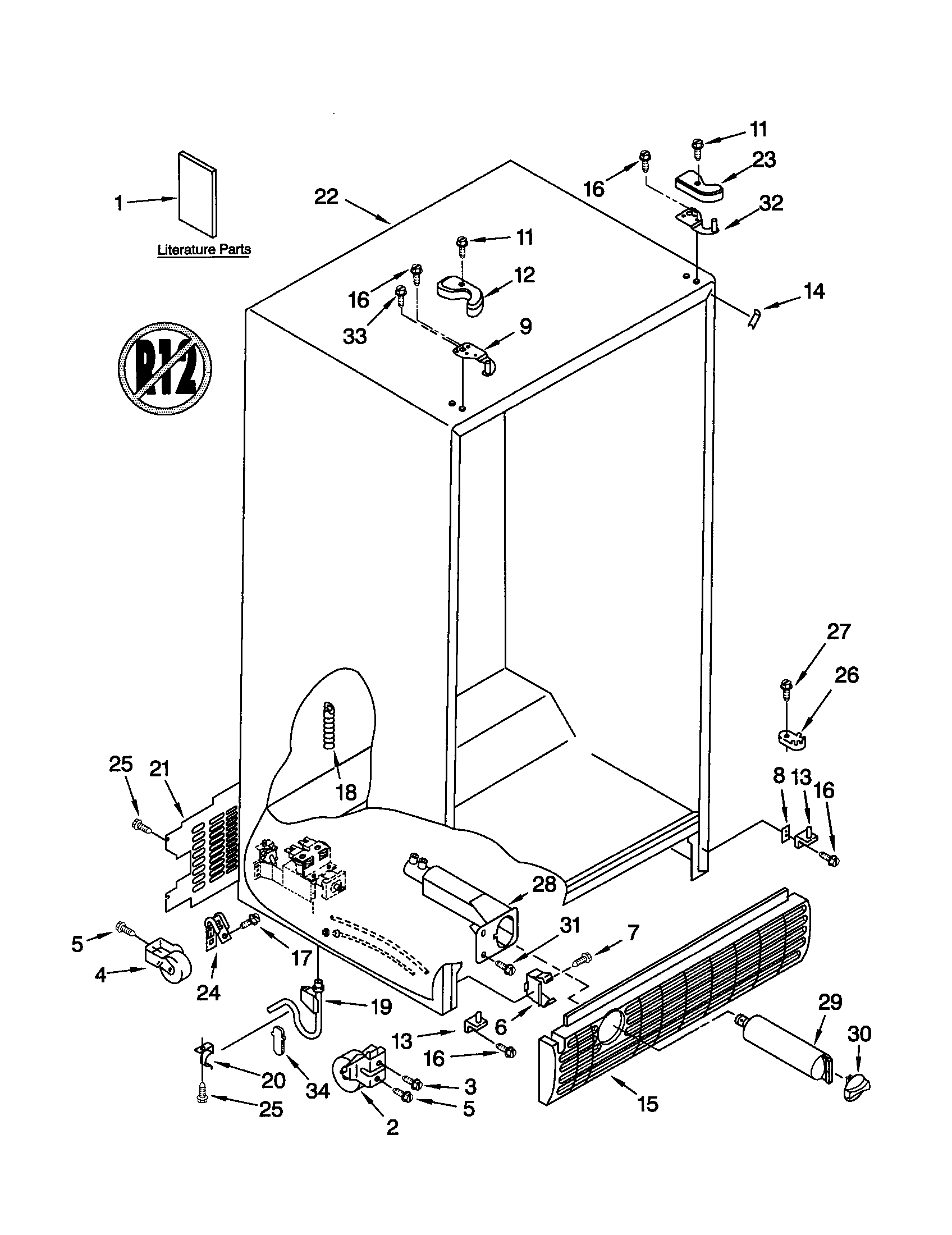 Error Codes
Error Code:
Condition:
Check/Repair:
Question and Answers
Q:
How do I troubleshoot the ice maker on my Kenmore refrigerator?
A:
I referred to your previous question and see that you have Kenmore refrigerator model 106.52769100. Assuming that the optics boards have not been replaced, I provided detailed technical information and diagnostics below for your ice maker system. The normal method of diagnosing an ice maker problem begins with conducting a test to make sure that the optics boards are working properly as described in the first image. Based on your details, I suspect that they are since you are getting the voltage to the ice maker module. If the optics are working properly, the second image provides a test procedure for manually cycling the ice maker module. This process is complicated in a system that uses the optics boards. The procedure must be properly followed to cycle the ice maker after jumping the T and H contacts. The third image does provide the wiring diagram for your entire refrigerator. Although the exact wiring diagram for the ice maker module is not available, I provided the wiring diagram and technical information for a similar type of module ice maker. This technical information provides resistance checks. Some of these checks will work for your module ice maker. Some of the wiring will be different so this information can be used as a guide. If the ice maker module will not cycle properly, the after optics are verified as good and the procedure is properly followed, then you may need to replace the ice maker module.
This answer provides a large amount of technical information. It is intended for service technicians. If you use this information, make sure that you clearly understand the test procedures before proceeding. Always follow electrical safety guidelines. Unplug the refrigerator before accessing internal components. This amount of technical information can be overwhelming. If you need more help, resubmit your question with additional details.
Read More
Lyle W -
Sears Technician
Q:
Can I get a wiring diagram for a Kenmore side by side model 106.52769100?
A:
I don't have a picture of a wire diagram to send you, however you can click on the link below that I have provided for you to order a wire diagram.
The first thing I suggest is to check the temperature in the freezer and by this I mean product temperature not air temperature. It should be at least 5 degrees with an ideal temperature of zero degrees. If it gets above 5 degrees you can get very low production and if above 10 degrees possibly no ice production at all. If the temperature checks ok than normally a technician will make a couple of quick checks. First he will get his meter and check the voltage (120 volts) at the ice maker between the terminals marked L and N. If there is voltage there he will then unplug the refrigerator from the wall outlet, then he will get a insulated jumper wire and jump from terminal T to terminal H on the ice maker module. When he plugs it back in if the ice maker starts then the ice maker will need to be replaced. I wouldn't suggest you try this unless you feel very safe making this type of check. If you need more assistance you can resubmit your question with more details.
Read More
Scott D -
Sears Technician