Model #WS-65511 MITSUBISHI Projection/Digital 42" and above TV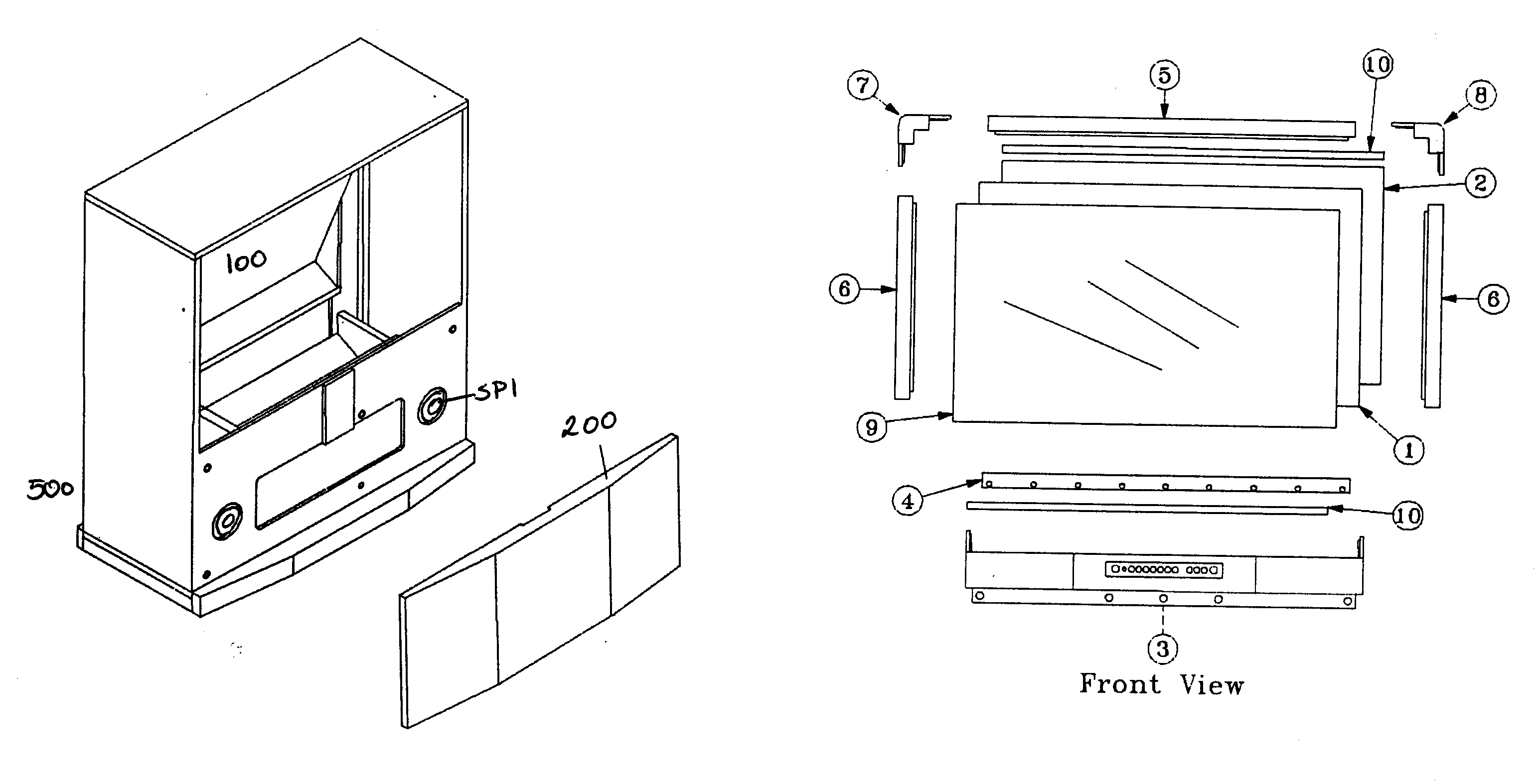 Question and Answers
Q:
my mitsubishi ws-65511 does not come power light only blinks WS-65511 Mitsubishi Tv
A:
That normally indicates that the main power supply control board booted up but the digital control module is not booting up. That part may need to be replaced. I recommend that you have a service technician verify that diagnosis and complete the repair.
If you need more help, let us know.
Read More
Lyle W -
Sears Technician
November 19, 2013
Q:
Should I repair or replace my 2002 TV?
A:
Before assuming the TV is defective try unplugging the set for a few minutes. Next plug it in and let it run through its boot sequence. If it is still acting up then probably have a problem with the set.
This model will boot up and blink for 70 seconds after the AC is applied. After this happens the LED is off and ready to be turned on. When you hit the power the TV starts its power on process. If an error protection circuit notices something is off then it will switch off the off the relay to turn it off. At this point you can get an error reading telling you which circuit caused the last shutdown if the AC has not been cycled. Holding down the "INPUT" and "MENU" buttons on the front of the set (remote cannot be used) for 5 seconds (long count) should start a blinking error. The first blink will be either 1 or 2 and the second group of blinks will be 1 through 4. If you have an error of 1 - 2 then the set has recorded no error recorded. Make sure that you let the set shutdown before attempting to get an error.
An error of 2 - 2 is detecting a short in a circuit. Although it does not pinpoint the location, the first place to check would be the convergence circuit because of the amount of work these amp due and heat they generate. They tend to take out their supply fuses as well. This job would cost around 200 to 300 on average with labor and might be worth fixing.
Other errors could be X-Ray protect or horizontal/vertical protects. The Vertical protect of 2 - 3 would be another relatively inexpensive repair but what you do not want is a set that needs another CRT. This would start to increase the price of repair and you have to start thinking whether this screen size and technology is worth repairing compared to the cost of new TVs. Unfortunately I have to be vague because I do not know what exactly your TV is or isn't doing. I've seen boards burned to a dime in the card reading stopping a TV from coming on so diagnostic would really help rule out the easy checks.
As far as the decision of whether or not to get a new set, that is up to you. This model is equipped with a HD tuner and capable of high resolution video. The benefit you would see on getting a flat screen TV is the viewing angle. Since the image is not being created on the other side of the TV and projected to a screen it is much brighter and does not need to be directed in a single direction. There is a lot less cabinet needed since there is no mirror to reflect or CRTs that have to be driven. The down side would be the smaller screen size (unless you get another 65" LCD).
Read More
David A. - Personal Solutions Manager -
Sears Technician
December 21, 2009
Q:
Why won't my Mitsubishi projection TV turn on?
A:
First unplug your TV and leave it unplugged for 5 minutes. When you first plug in your set the timer led should blink green for 70 seconds. Wait for that period of time and check to see if it has stopped blinking.
If it has stopped blinking hit the power button on the remote. If that does not work, try the power button. If both the remote and power button do not work, hold down the menu button for 15 seconds. Use a watch so you don's short count it and then hit the power button on the front. If at this point it still won't power on, hit the small reset button that is recessed in the panel. Be cautious to not push it too hard or you may damage it. After it blinks for 70 seconds, try the procedure I just described again.
If it does not stop blinking after 70 seconds, it just blinks indefinitely or the above procedure does not fix your not turning on problem, I'd recommend calling service. You may have a faulty switch on the key pad or a common problem where the electrolytic caps on the DM board have gone bad. A tech will go out and check supplies and order caps to change them if needed.
Read More
David A. - Personal Solutions Manager -
Sears Technician
February 26, 2009