Model #TGDX640JQ2 ESTATE Residential Dryer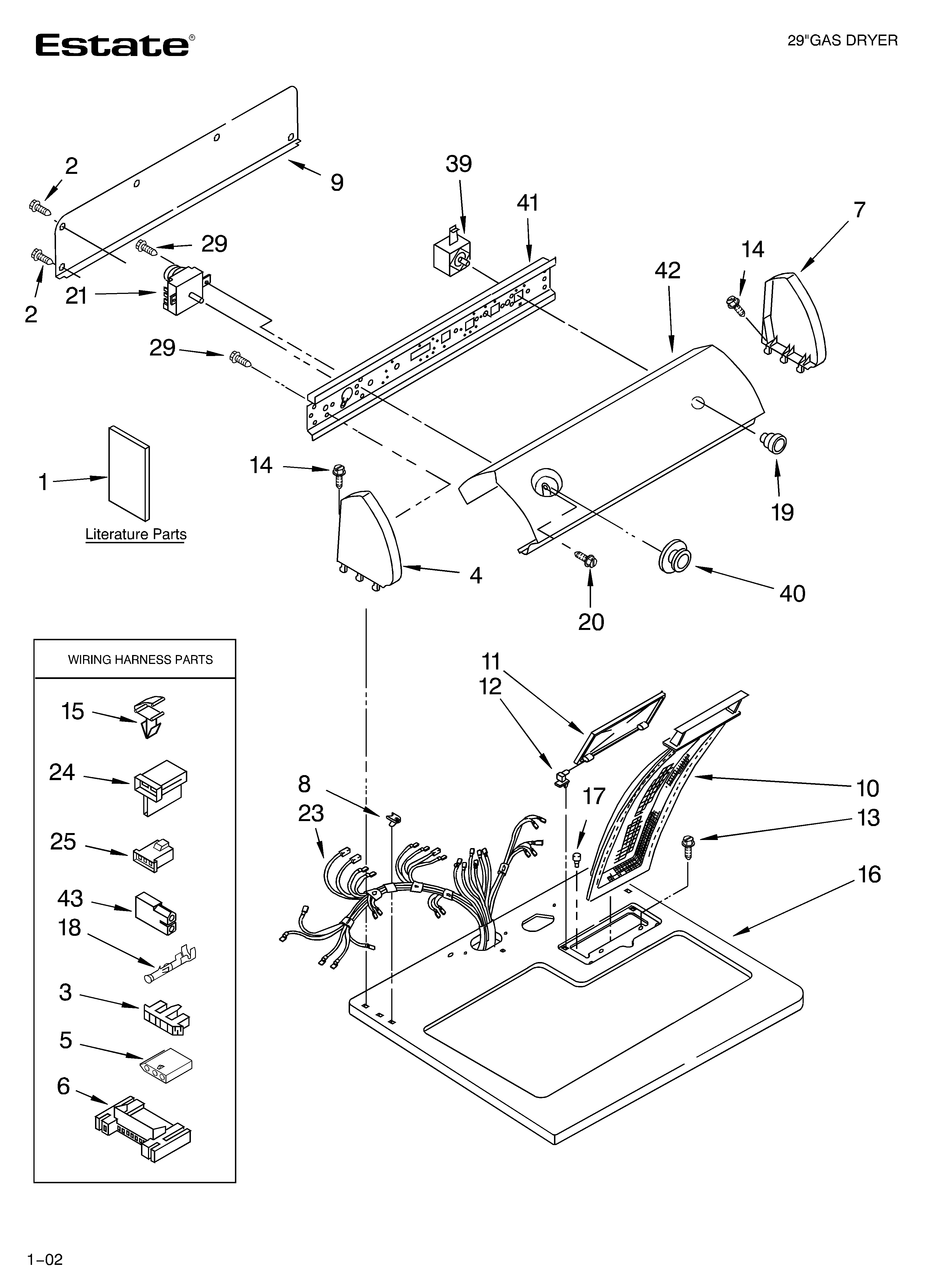 Question and Answers
Q:
Why won't my gas dryer heat?
A:
Confirm the gas supply is turned on at dryer first.
According to your description, you may have a stuck (welded closed) flame sensor. Two actions have to take place in order for the gas valve to open:
The igniter has to glow and pull enough current to cause the flame switch to open.
The two magnetic coils have to pull open the gas valve.
A flame switch is the device you see mounted on the side of the burner funnel. It looks like a square box with 2 wires attached to it and a window. The flame sensor is a normally closed switch. (If it is open the igniter would not glow.) Now, since your igniter is glowing, we know the flame switch is closed. It also needs to break the contact (open up) after the igniter is glowing hot enough. The instant the flame switch breaks contact, the current flows through the path of least resistance and the magnetic coils pull open the gas valve. The igniter shuts off at the same time and the gas is ignited from remaining heat of the igniter. If the flame switch is stuck closed, you will not see the igniter shut off. It will glow constantly and never open the gas valve. But if the igniter is cycling off, it indicates that the flame switch is not stuck closed. It would most likely be a problem with the magnetic coils on the gas valve.
To test the flame sensor, see if the igniter cycles on and off. If it does, I would have both magnetic coils replaced on the gas valve by a service technician.
Read More
expert -
Sears Technician
September 07, 2007
Recommended maintenance parts & accessories