Model #SRT2223 SYLVANIA Direct View/Digital 26" and under TV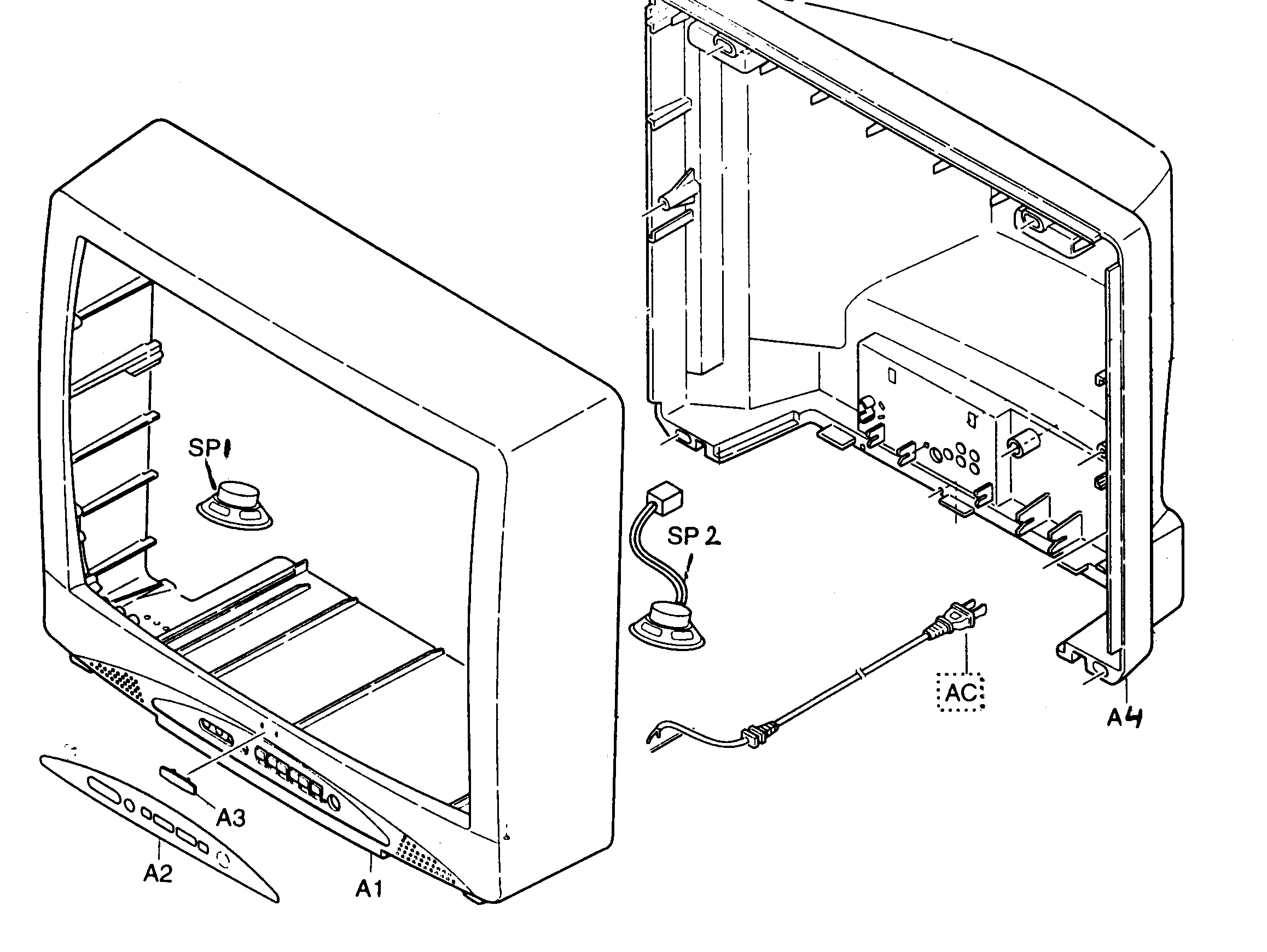 Question and Answers
A:
The television is great for entertainment. I found some basic information for you that I am hoping will help you until your expert answers your question. I am adding the link below to help you with your question while you wait for your expert response. It may take 24-48 hours. I hope everything works out with the television.
Read More
Q:
Re:Sylvania 23in. color t.v.modelSRT2223S I want to go into "game" mode using console buttons on TV.
A:
I've had this same problem with my TV and it frustrates me so bad! I researched your question adn found a link that may assist you with activating the game mode on your TV. I have provided the link below. I hope this helps!
Read More
Jacqueline S -
September 20, 2010
A:
This is a common issue that comes up with these TVs. There is no way to access the AV input without a remote. The p/n for the remote is N0136UD . I recommend ordering the original or finding a universal that has the TV/VIDEO button programmed for a Sylvania. That will depend on the remote manufacturer I do not have one that I can recommend that I know works.
Read More
David A. - Personal Solutions Manager -
Sears Technician
September 28, 2010
See more answers
Q:
How do I program my GE universal remote to my Sylvania television?
A:
The number that I called the remote model number is just the TV model number, and I do not have the original remote anymore.
Read More
kaywardlaw -
June 01, 2010
A:
A universal remote comes with all the commands for all the TVs it can control already programmed into it. The code you enter is to tell the remote to use these specific commands that will operate your TV. Since there are many different types of remotes, you need to know the model of the remote to look up remotes codes as well as the TV brand. Based off the link to GE remotes you gave me, if your remote uses 4 digit codes then you would try 0062, 0004, 0009, 0135, 0189, 0183, 1141, 0227, 0456, 0008, 0068, 0075, 0141, and 0161. If its a 3 digit code try 586 or 666 but I think these are a little dated.
To enter these codes, first turn the TV on. Hold code search/setup until the little red light blinks. Press and release the TV button. Enter one of the codes and after the red light blinks off, try to turn the TV off and on.
If none of the 16 codes provided work, you can try searching through preprogrammed commands one at a time. Turn the TV on. Hold code search/setup until the red light turns red. Press and release the TV button. Hit power and see if the TV turns off. If it does not turn off wait 2 seconds and hit it again. Every time you hit power it cycles to another set of commands already programmed in the remote. There are likely over a hundred sets of commands so this method requires patience.
GE also includes this contact information for assistance:
For further assistance please contact our Customer Information Center at 1-800-654-8483 option 4 or support@jascoproducts.com.
Read More
David A. - Personal Solutions Manager -
Sears Technician
June 02, 2010
See more answers