Model #SPRAY HEAD ALL BRANDS Sink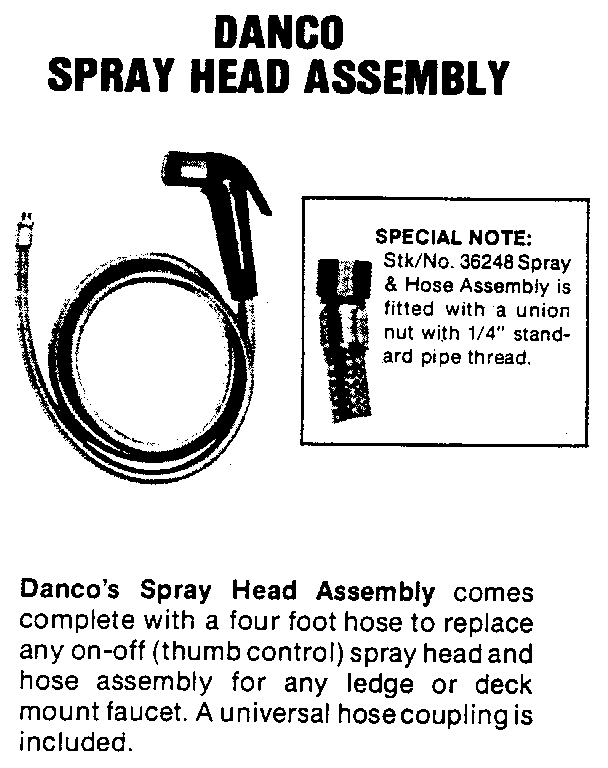 Question and Answers
Q:
leaks at door bottom during particular point in cycle 66515955793 Kenmore Undercounter dishwasher
A:
Thank you for choosing ManageMyLife.com and allowing us to help you. It can be frustrating when a key appliance that we depend on to do our dishes is compromised. In my research I found that this Kenmore dishwasher is about 15 years old. The average life expectancy of a dishwasher is 9 years. You may want to consider replacing rather than repairing a product of this age if the repair becomes expensive. I will share some other things to check out that may help. The leak might be the door gasket but there are a couple of other reasons the dishwasher might leak. The spray arm may be spraying water out under the door. Look for any cracks along the seam. The top of the pump housing is held by 8 or so screws. If one is loose the a wave action might push water under the door. Make sure all of these screws are tight. A situation that can cause excessive suds and leaks to the dishwasher is the reaction of detergent with soft water. If your dishwasher is on a water softener system, you must reduce the amount of detergent or it will over suds and leak. If you are using a liquid rinse aid in the dispenser, the dispenser could be leaking rinse aid into the dishwasher when it is washing. It could also cause the dishwasher to create suds and leak water on the floor. When you see the dishwasher leaking, open the door and check for suds and the water level. The water level should be just touching the float. If there are excessive suds, remove as much as possible and run a rinse cycle. A good way to clear a buildup of detergent particles, is to run the dishwasher at least once a month with a cup of white vinegar in the bottom. You also may try raising the front of the dishwasher a little and then check the level from side to side. This may help with the wave action from the dishwasher tub. If the leaks continues, check the corner tub deflectors to make sure they are not worn or out of place. If you are thinking about a replacement, click here to view the new high efficient dishwashers at Sears.com. The prices may surprise you.
If you have any follow-up questions, please continue our conversation on this existing thread.
Thanks again for choosing ManageMyLife.com
Read More
James -
Sears Technician
October 02, 2013