Model #PCN5425R SAMSUNG Projection/Digital 42" and above TV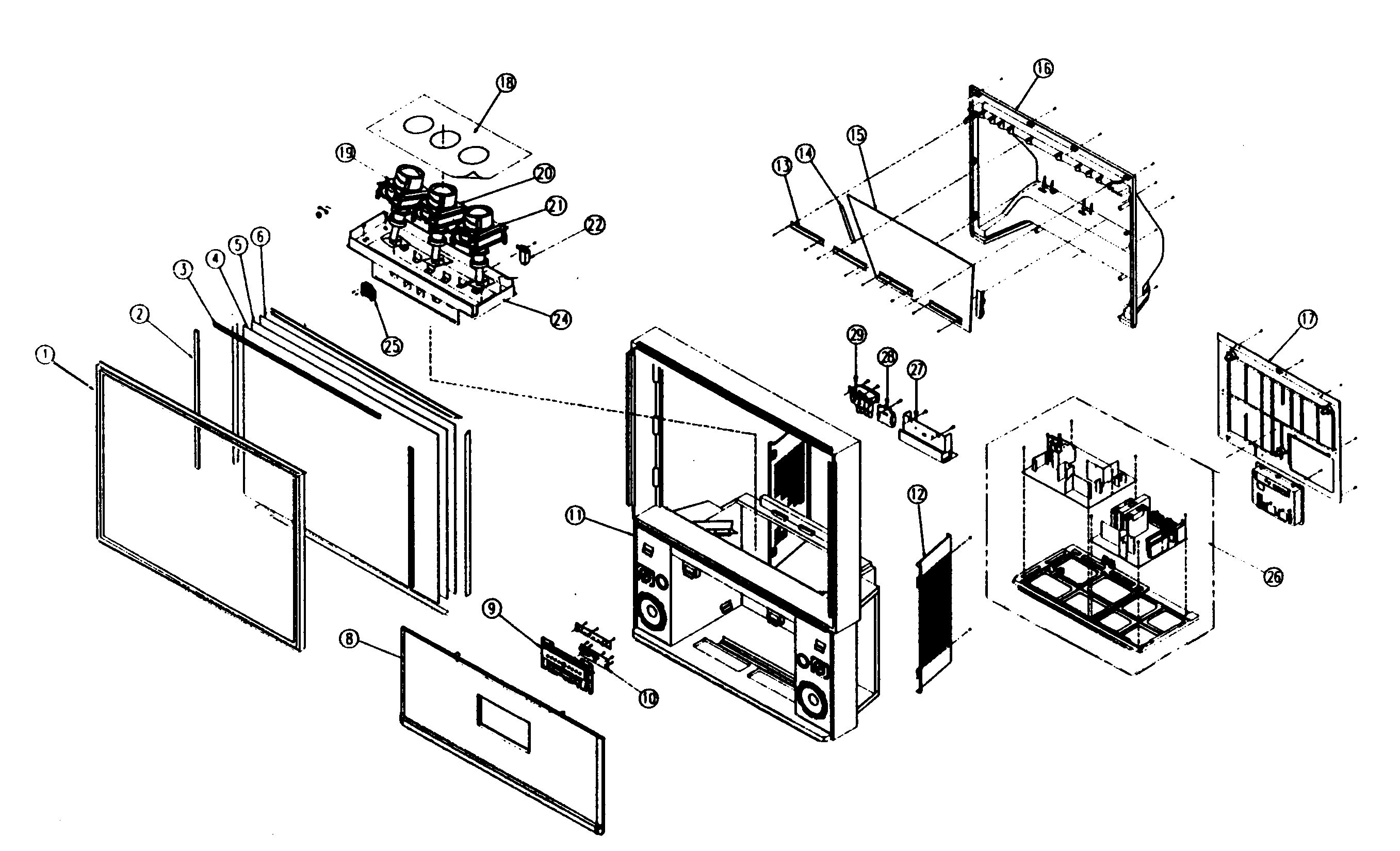 Question and Answers
Q:
TV will not power up (samsung projection tv pcn 5425r) PCN5425R Samsung Projection tv
A:
Thanks for contacting ManageMyLife.com. I understand how frustrating it is having trouble with your TV not working. We are here to help. Based on the symptom, I suspect the HV power supply is bad. That is why the led is blinking. The HV power supply on the TV stores high voltage that can shock and cause serious injury. That is why TVs should only be service by trained technicians. I hope this helps.
If you do not feel comfortable repairing this problem yourself or if it is under warranty, then you can have it repaired at your home by a Sears Technician. You may visit SearsHomeServices.com and follow the instructions, then click on the red next now button.
Please feel free to let me know if you need further assistance. We are always here to help.
Thank you for using ManageMyLife.com.
Read More
John H -
Sears Technician
September 04, 2013
Q:
What can cause my TV to lose sound and picture?
A:
First check to see if you have the TV menu still. If you do you know the TV is still working, its just not showing the signal. You would first make sure that whatever is hooked up to the TV is still working and try other inputs if available. If the devices are ok then the TV has a problem on the signal board.
If you have no menu either, you might need to call service on this TV. The good news is that you did not see a flash of color or a real bright screen when it went off that could mean a picture tube is gone (bad). This doesn't rule it out but it means that we haven't seen evidence to point that way yet. The weird part is that you say the TV stayed on when it blanked out, which I would suspect it to shut down if we had something fail. The most common thing a tech is going to look for is unplugging the convergence board and looking for failures from the CRTs (usually leaking fluid, or electrical arcing).
One thing that a tech would be able to tell, if the TV is coming on, is whether or not the TV is generating a raster. This takes us back to the first part about the signal. The TV might be deflecting an image to the screen, it just might not have anything to write. This would be more common for a TV that won't shut down but not have video or audio. I already said the convergence board was common failure on these projection TVs, as is the deflection power supply. I think those parts might still be worth repairing if the picture you had was good before it went out. If there are signs that the tubes went out, I would skip trying to repair it.
Read More
David A. - Personal Solutions Manager -
Sears Technician
August 25, 2009
Q:
What should I do about my blue convergence not lining up?
A:
If it will not converge on the blue it could be the amp that is out. Call repair service and since they will have to either change the amp or change the board itself. It's hard to say which is cheaper since the amp board is relatively low.
Read More
David A. - Personal Solutions Manager -
Sears Technician
March 31, 2009