Model #NED5240TQ0 AMANA Residential Dryer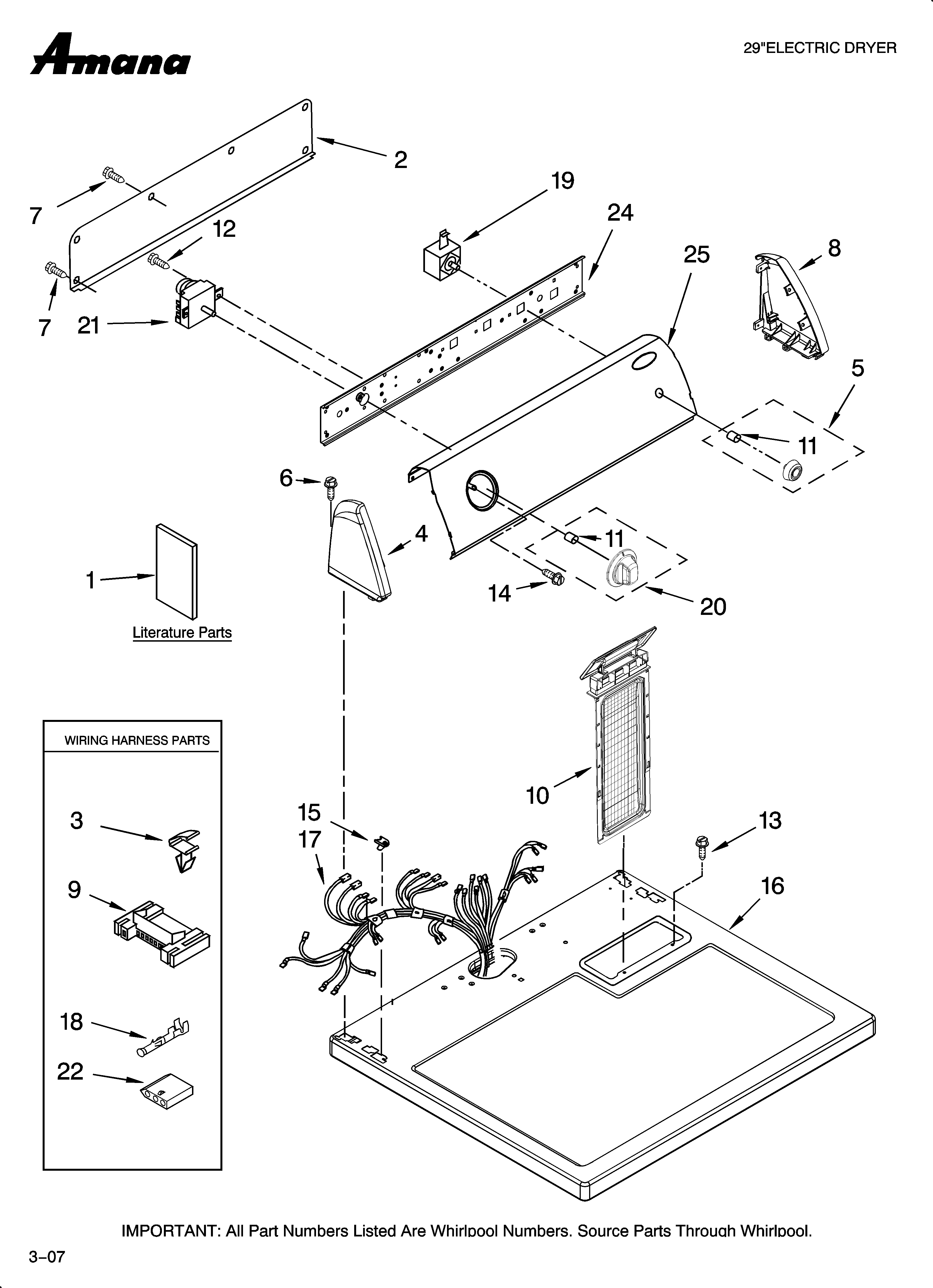 Question and Answers
Q:
Why is my Amana dryer, model ned5240tq0 heating and tumbling but not drying?
A:
Why is my Amana dryer, model ned5240tq0 heating and tumbling but not drying?
A common cause for clothes not drying is a venting problem. Here are some tips that may help:
Make sure the lint screen in clean. If you use dryer softener sheets, I recommend washing the screen with water and a nylon brush to remove any softener residue that could inhibit air flow.
Check the flexible vent hose behind the dryer for kinks or clogs.
If the dryer is electric, run a medium load on a timed cycle with high heat with the flexible vent hose disconnected so that the dryer vents directly into the laundry room. If the dryer works normally with the vent duct to the outside of the home disconnected, then it is likely that a restricted exhaust vent duct system to the outside of the home is causing your drying problems. NOTE: You cannot normally perform this type of test on a gas dryer. A gas dryer must always be properly vented to the outside of the home.
If you are using automatic cycles, try running the dryer on a timed cycle. If the dryer has moisture sensing strips, you could have a bad moisture sensor or a loose wire.
Read More
Joe G. - Personal Solutions Manager -
Sears Technician
December 21, 2009
Q:
Why is my Amana dryer not working?
A:
This type of symptom will require making some voltage checks to determine what component has failed preventing the dryer from working properly. If the unit will not come on at all, we need to confirm that the unit is receiving the proper voltage. If the unit runs but will not heat, we need to track down where the voltage loss is.
Be sure to reset the circuit breakers to the dryer, an electric dryer will run but not heat if 1 side of the double 30 amp breaker has tripped.
If you have a volt/ohm meter, confirm that you have approx. 220 volts at the wall plug. If you have the correct voltage, remove the rear panel of the dryer next. For a running & not heating condition; in the wiring diagram provided below you can see the red wire coming from the timer going through the thermal cutoff #9 & 2 thermostats #8 & #15 to 1 side of the heating element #17. The other side comes from L2 & goes through the motor switch. All of these components will have to be in the closed position to provide voltage to the heating element. For a no run condition; the thermal fuse #7 will need to be checked, it should show closed also.
Read More
biker dave -
Sears Technician
May 12, 2009