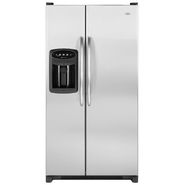 Model #MSD2652KEB MAYTAG Side-by-Side Refrigerator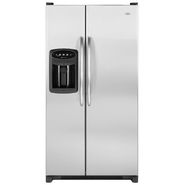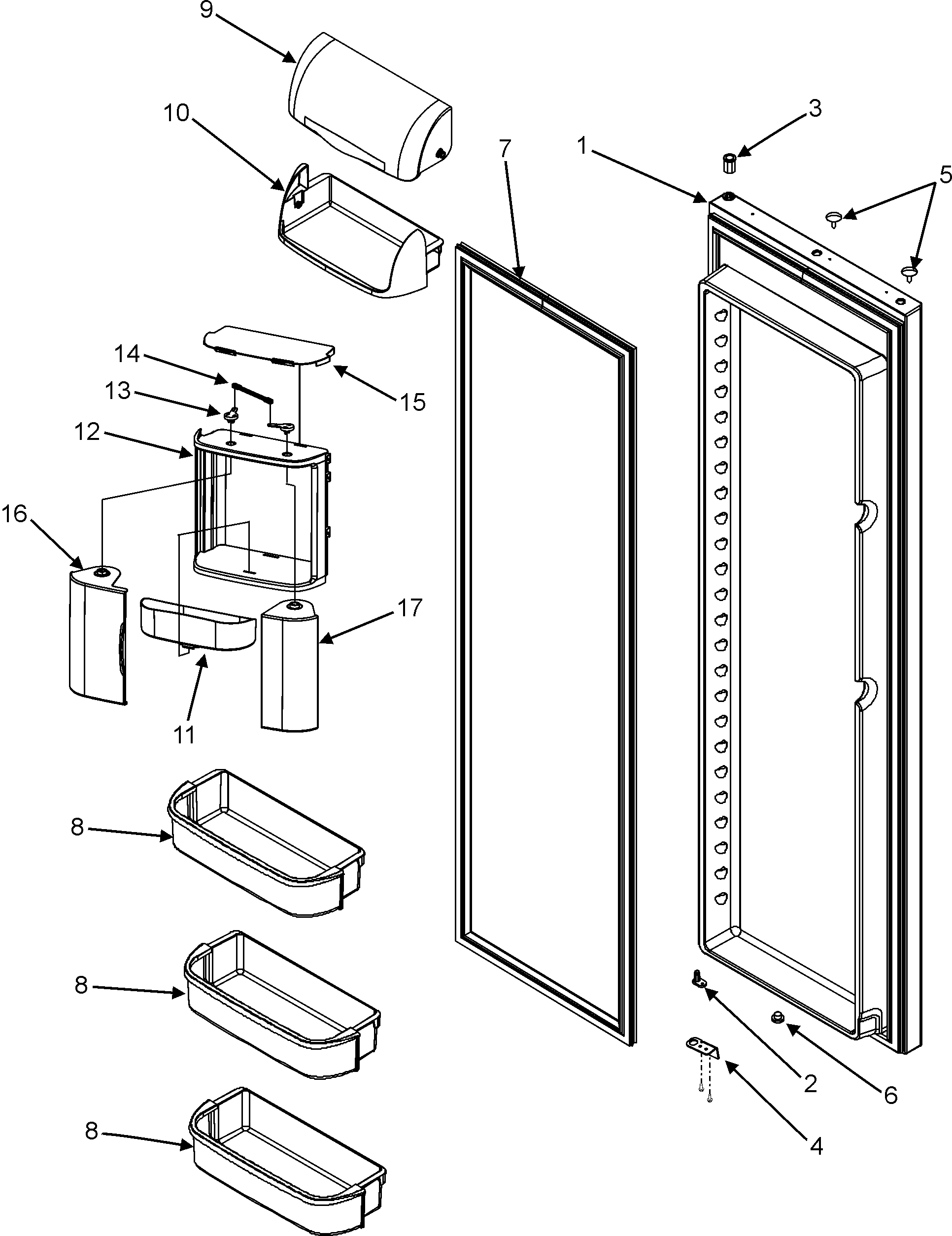 Question and Answers
Q:
How do I replace the water filter on my refrigerator?
A:
Page 19 of your owner's manual covers the replacement of your water filter. Here is the procedure:
Important: Air trapped in the system may cause water and the cartridge to eject. Use caution when removing.
The water filter is located in the upper right-hand corner of the refrigerator compartment. Press the tab and hinge the cover downward to access the filter.
Turn the filter counterclockwise (left) until it releases from the filter head.
Drain water from the old filter into the sink. Dispose of the filter in your normal household trash.
Wipe up excess water in the filter cover.
Remove the sealing label from the end of the filter and insert the new filter into the filter head.
Rotate gently in the clockwise (right) direction until the filter stops. Snap the filter cover closed.
Reduce water spurts by flushing air from the system. Run water continuously for 2 minutes through the dispenser or until water runs steady. During initial use, allow about a one- to two-minute delay in water dispersal to allow the internal water tank to fill.
Additional flushings may be required in some households where water is of poor quality.
If you do not have an owner's manual, you can find the manual online at Manage My Home. On the home page, hold your mouse over the square labeled "HOME" in the upper left of the page. Choose the option "Find product manuals" from the drop-down menu that appears.

Then enter the following information: CATEGORY -- Appliances, PRODUCT -- Refrigerator, BRAND -- Maytag, MODEL # -- MSD2652KEB. If nothing is found, check your product information for errors such as misspellings and be sure you have used only numbers and letters in the model number (no spaces, periods, etc.).
If the manual can't be found there, please call the Manage My Home Member Services Team at 1-800-803-6775, between 8 a.m. and 8 p.m. Central Time. They will be more than happy to help you track down the manual.
Read More
expert -
Sears Technician
December 18, 2007
Recommended maintenance parts & accessories