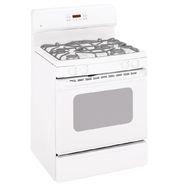 Model #JGBP35WEJ1WW GE Free Standing, Gas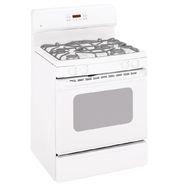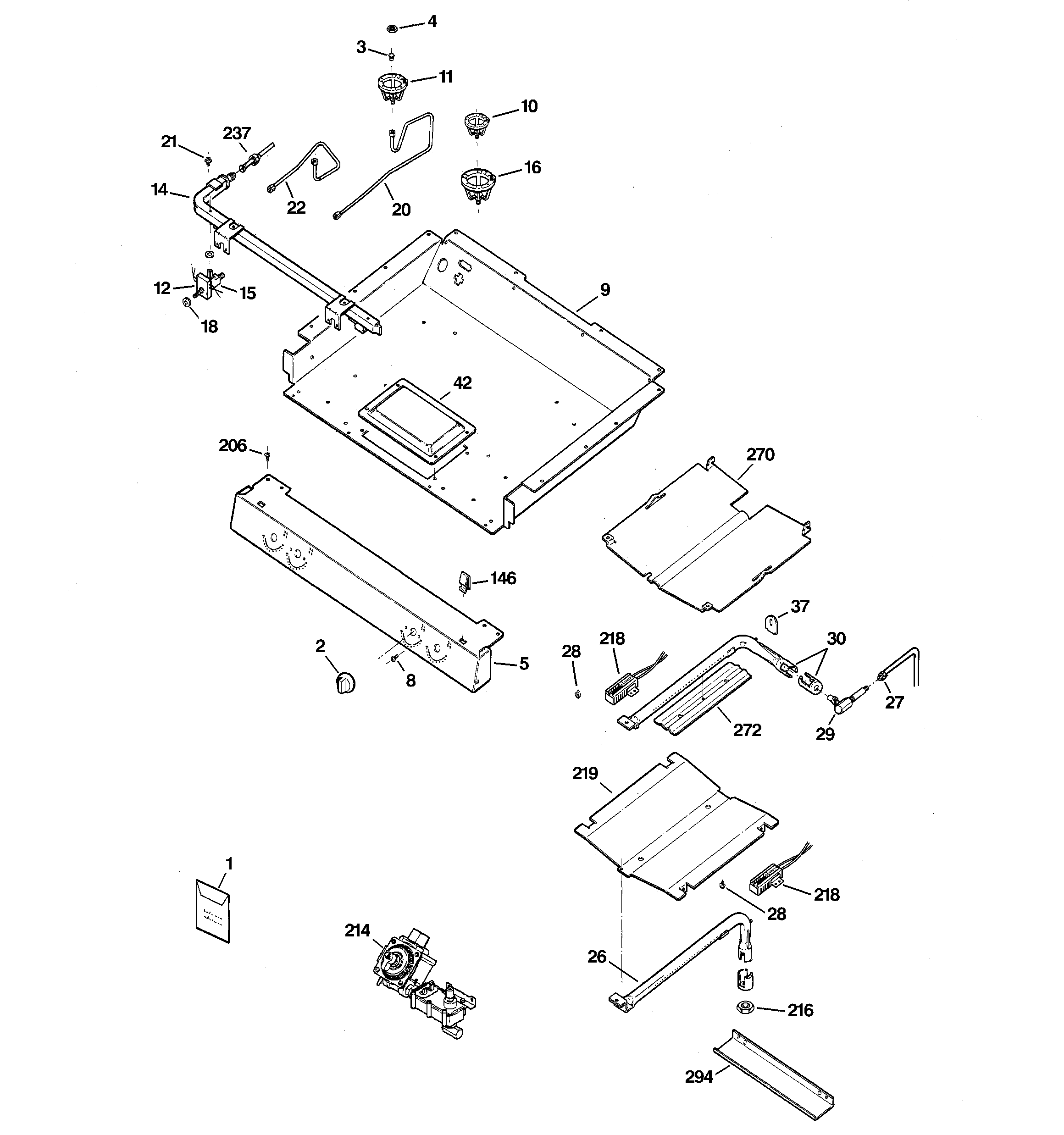 Question and Answers
Q:
Why does my oven fail to ignite properly at times even though the ignitor is glowing?
A:
Check to see if the broiler is igniting and heating properly.
The broiler and the bake burner use the same exact ignitor. If the broil ignitor is working properly then you may be able to unplug the range, shut off the gas supply and switch the ignitors. If the bake burner works properly with the broil ignitor installed then your likely failure was the ignitor. You can then replace the failed ignitor to fix this intermittent oven heating problem.
A technical explanation of the ignition process in this type of oven is shown in the image below. Even though the bake ignitor is glowing, the resistance of this component may not be decreasing enough at times for the proper current to flow through the gas valve for it to open. A technician will normally check the amp draw in this circuit to verify the failure. This may not be necessary if the bake burner ignites properly after switching the ignitors.
If you do not feel confident repairing this problem yourself, then you can have it repaired at your home by a Sears technician. Here is a link for the website: Sears Home Services .
Read More
Lyle W -
Sears Technician
January 17, 2010
Q:
Why wont my oven heat up when set to bake?
A:
Your oven bake burner uses a separate igniter from the broil burner. The igniter is a component that has to glow bright red before the oven gas valve will open and ignite the gas. You have two igniters, one for the broiler burner and one for the bake burner. Both the broil igniter and the bake igniter are interchangeable. Open the oven door and watch the top broiler burner assembly when you set the oven to broil you will see the igniter glow red first then the oven broiler gas valve will open and ignite.
CAUTION: DO NOT HAVE YOUR HEAD INSIDE OVEN WHEN WATCHING THE BROILER IGNITER OPERATION.
There is the same type igniter under the floor panel of the oven. It's most likely a bad oven igniter and not the Electronic Oven Control. The bake igniter is weak or burnt out and that's why the oven won't heat up in the bake mode. You could swap out the broil igniter with the bake igniter to test the oven operation.
The oven bottom panel is removable by unscrewing the two rear screws at the rear of the oven bottom. After the oven bottom has been removed there will be a flame spreader that will need to be removed to gain access to the bake igniter. Part # for the bake igniter is WB13K21.
Unplug or disconnect power to the range before removing the oven bottom.
Read More
expert -
Sears Technician
December 17, 2007