Model #JGBP35AEW1AA GE Free Standing, Gas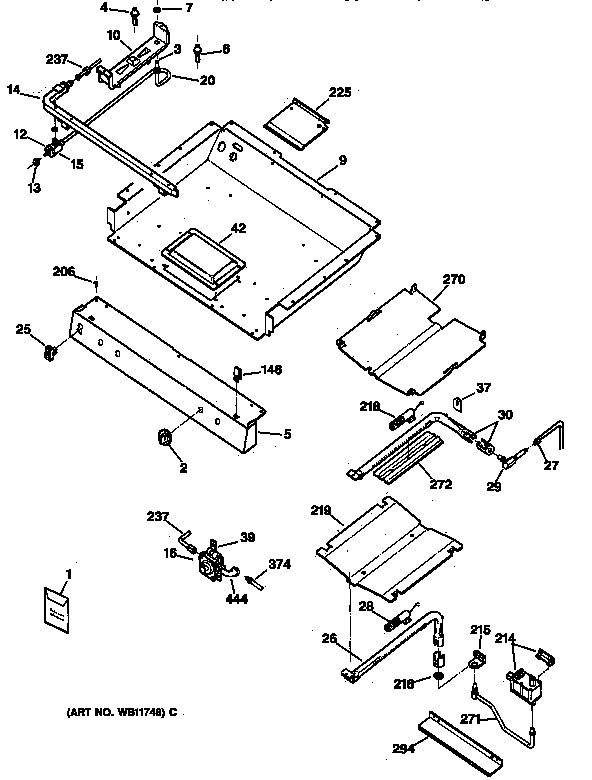 Question and Answers
Q:
Why is there black soot left after use on the inside of oven and on the outside top and door vents?
A:
The fuel to air mixture is not correct causing the soot. There is a lack of air being mixed with the gas causing incorrect combustion. I recommend checking the air shutter for the bake burner.
The air shutter for the bake burner is located near the back wall behind the broiler drawer or warming drawer. Remove the drawer and locate the air adjustment shutter. Inspect the condition of the burner assembly and igniter position. Look for any abnormal holes or rusted out spots on the burner tube. Loosen the screw and rotate the air shutter to the wide open position and then see how the flame burns. Small yellow tips at the end of the outer cone are normal. The flame should not lift off the burner ports. If the flame is lifting off the ports gradually reduce the air mixture until the flames are stabilized.
Sometimes when the LP fuel becomes close to the bottom of the tank it may also burn incorrectly. If this happened after the LP tank was filled, it could have a summer blend of fuel now instead of a winter blend of fuel and the air shutter needs to be adjusted.
If you cannot get the burner properly adjusted the LP supplier should be notified or call a service technician to diagnose and repair your range.
Read More
Joey S -
Sears Technician
May 06, 2008