Model #HAV2460AWW HOOVER Residential Washers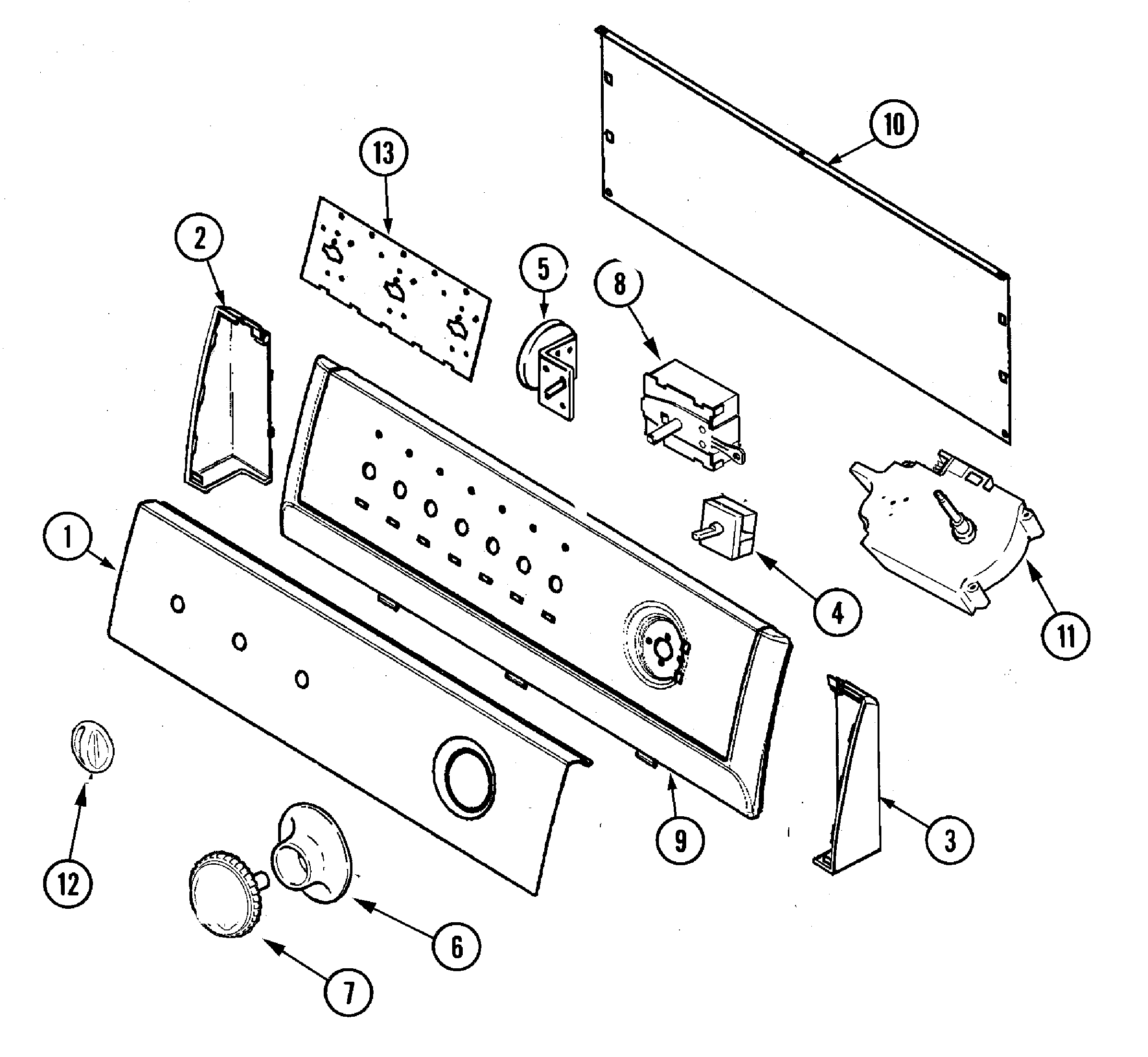 Question and Answers
Q:
How do I tighten the belt on my washer?
A:
You did not indicate if the belt is slipping during agitation or not, because it is normal for the belt to slip as it spins up to max speed but when running in the agitate direction.
There is not a belt adjustment and it's normal for the belt to be loose and not tight. The motor is designed to pivot and move as needed depending on the direction the motor is running. In the spin direction, the spring (key#1) applies the necessary tension on the belt. The belt is supposed to slip and act as a clutch during the spin direction. During the agitate direction, the motor pivots in order to put more tension on the belt so it has more torque transferred to the transmission so that it does not slip.
The belt is supposed to initially slip as the basket begins to spin and it will spin until the basket reaches it full speed. The slipping belt acts a clutch as begins to spin. If it did not slip the motor would stall out and overheat. A good example would be like trying to take off in 3rd gear in a standard transmission car by letting the clutch pedal all the way out. It would not be able bring it up to speed without overheating, causing high current draw and it would cause the water in the tub to centrifugal over the top of the basket.
Now, if there is something causing excessive friction like a bad spin bearing or the brake is not releasing, the belt is going slip and most likely never reach full speed spin. Can you manually rotate the transmission pulley in the spin direction with ease? If you can't, it may have a bad spin bearing, tub bearing or the brake is not releasing.
I recommend calling a service technician to diagnose and repair your washer.
Read More
Joey S -
Sears Technician