Model #GC1000PE2 WHIRLPOOL Garbage disposal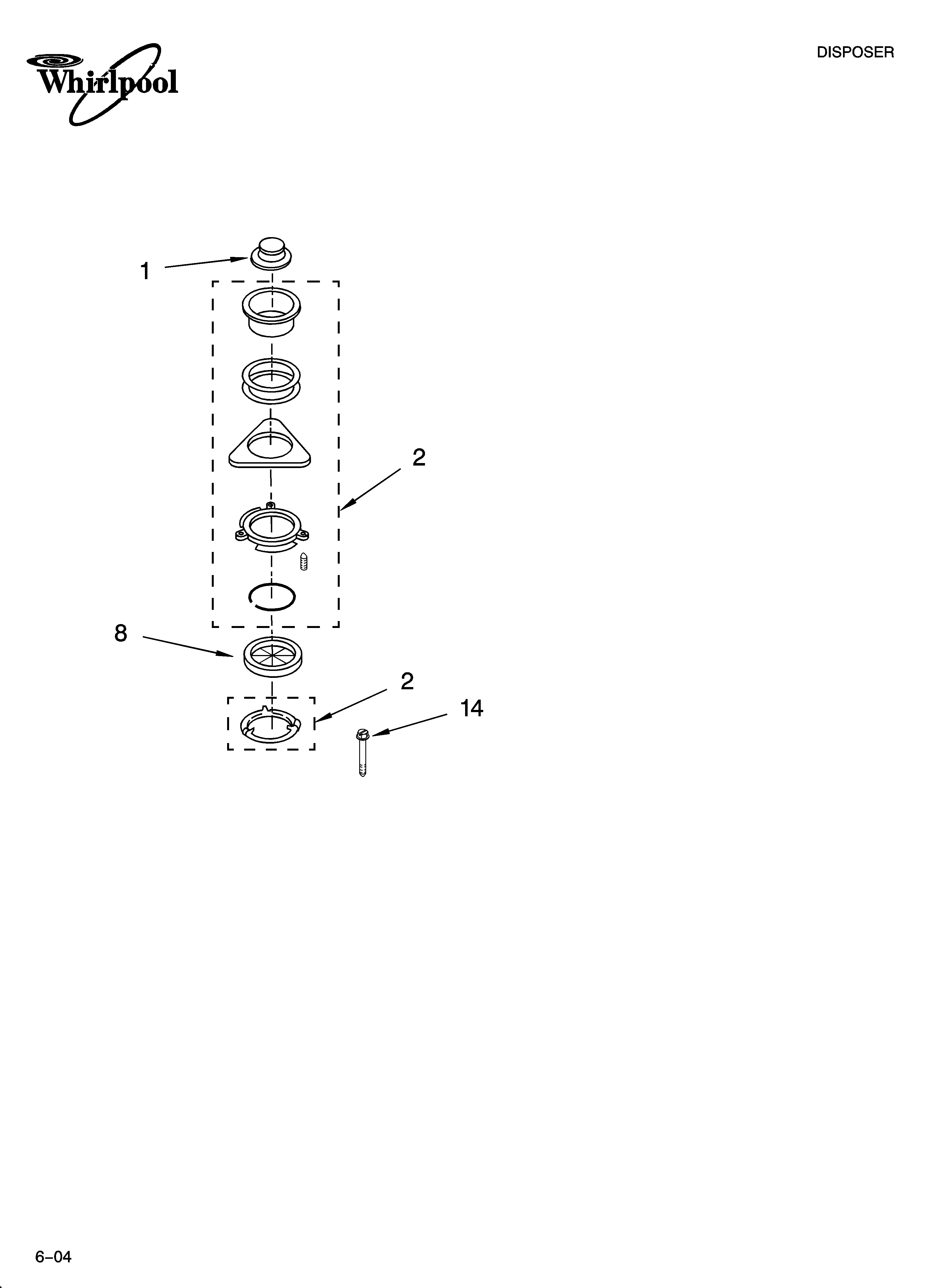 Question and Answers
Q:
How do I fix the two rear heating elements on my Frigidaire Professional Series electric free standing range model PLEF398CCB?
A:
Diagnosing and repairing the burner problem on your range will normally require a service technician. The failure that is preventing your back burners to heat could be the element but could also be in the user interface control boards, the surface unit power control board, or the wiring between the components. A technician would normally check the elements to see if they are getting the 240 volts needed to heat. If they are, then the element would need to be replaced. This is a dangerous check that I recommend only be conducted by a technician. If the burners are not getting the 240 volts from the power board, the wiring would need to be checked. If the wiring is okay, the surface unit power control would need to be checked. If no voltage is being supplied by the power control board, then you could have a failed power control board or a failed user interface display board. Live voltage checks needed to diagnose this failure are extremely dangerous. This is why I recommend having a service technician check the range to determine the cause of your failure.
Although I do not recommend replacing the elements without proper diagnosis, here are the part numbers:
Right rear -- 316010205
Left rear -- 316235301 NOTE: The left rear element is part of the bridge element that must all be replaced at once.
The cost of these parts is about $300. This is another reason that I recommend having your failure diagnosed by a technician before replacing these parts.
I provided the basic procedure for replacing the elements in the first image below. The second image shows the wiring schematic for your range. It shows the controls discussed above.
You can order parts from the Sears PartsDirect website. This is a reliable parts source. You can view a parts list diagram for your range on the Sears PartsDirect website as well.
The Sears PartsDirect website also have parts list diagrams for several different models of Whirlpool garbage disposals that begin with model number GC1000 (GC1000PE, GC1000PE1, GC1000PE2, GC1000XE, GC1000XE1, etc.) One of these models may match your exact Whirlpool garbage disposal.
If you need more help, resubmit your question with additional details.
Read More
Lyle W -
Sears Technician
August 13, 2009