Model #DU912PFGB0 WHIRLPOOL Dishwasher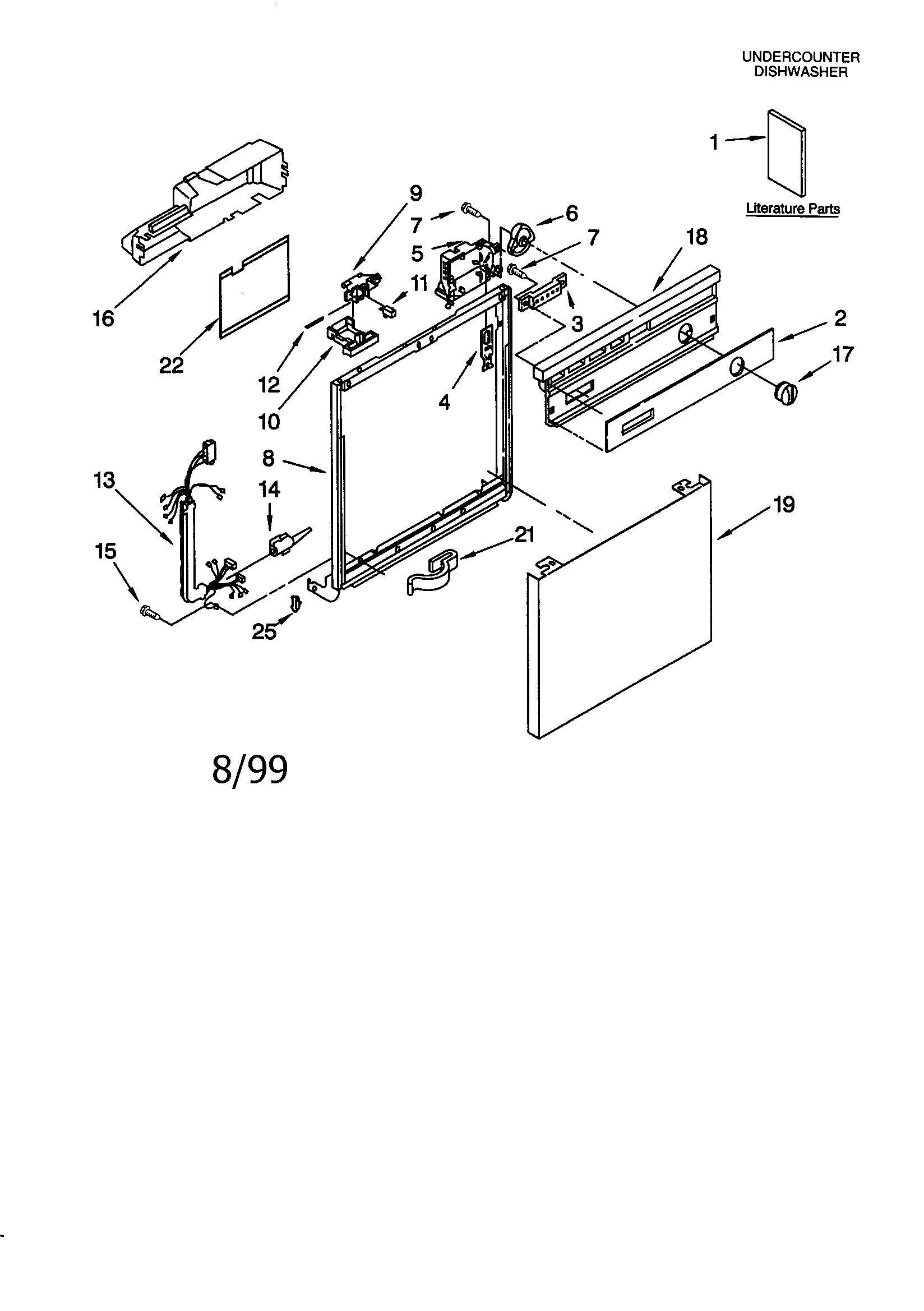 Error Codes
Error Code:
Condition:
Check/Repair:
Question and Answers
Q:
Can I get a motor from a used dishwasher to fix my Whirlpool model DU912PFGB0 dishwasher?
A:
While not all Whirlpool dishwashers are the same this particular "power module" style was used for a few years and it is likely you might find one used but there are a couple of things to consider.
First most used appliance stores would strip the motor out of a rusted tub dishwasher and use it themselves. Used parts are difficult to warranty and there is a chance if a motor comes out of a non working dishwasher then once it is installed you might discover that it is bad also. If you found a used appliance store willing to sale you a similar motor it most likely wouldn't be for $20 dollars.
If you take a picture of the motor you can take it with you and see if you can find a match. The image below is a parts breakdown and this might be useful to you as you search.
The are two ways to approach this repair. The easiest way is with a complete sump assembly. This is part number 675793A and cost approximately $228 dollars.
The other way is to just order the motor 3377333 for approximately $140 dollars. If you go this route understand I'd recommend ordering an impeller kit with a new seal so you have no leaks after replacing the motor. Either way you'll spend approximately $200 for the repair.
Another solution might be to search the want ads for a used dishwasher that still works. You're more likely to find a working used dishwasher for $75 dollars than you are finding a working motor for cheap. Installing a replacement dishwasher would even be simpler than replacing the individual motor.
The final option I offer you is a new dishwasher. The following link will show you a new dishwasher for less money ($215) than a new motor/sump assembly: New $215 Dishwasher .
I hope this answer was worth waiting for and will help you get your dishwasher fixed or replaced in the most economical way.
Read More
Fred M -
Sears Technician
November 05, 2009
Q:
Why won't my Whirlpool dishwasher start, it fills with water?
A:
I added the wiring diagram in the image below. In order to diagnose the failure will require using a volt/ohm meter. Since you said the timer will click and advance through the cycles and fill with water would verify the door switches are OK. Take a moment to look over the wiring diagram I added below. Look near the bottom and you will see the "Drive Motor". In order for the motor to run in the wash direction there must be 110-120 volts supplied to the motor when measuring across the Blue (BU) wire and (Y) Yellow wire and voltage across the (BU) blue wire and the (BU-W) Blue wire with White stripe. The Blue wire is (L1) line voltage and the (GY), (Y); (BU-W) is the Neutral wires. The timer dictates when voltage is applied to the motor and it also dictates which direction the motor starts and runs. Since the motor will not operate in the wash or drain direction, the timer is likely bad, how ever it could be an open winding in the motor too. It could have a bad wire connection between the timer and the motor too.
I recommend calling a service technician to diagnose and repair your dishwasher.
Read More
Joey S -
Sears Technician
October 30, 2009
Recommended maintenance parts & accessories