Model #C950-52735-0 CRAFTSMAN Snowthrower, Gas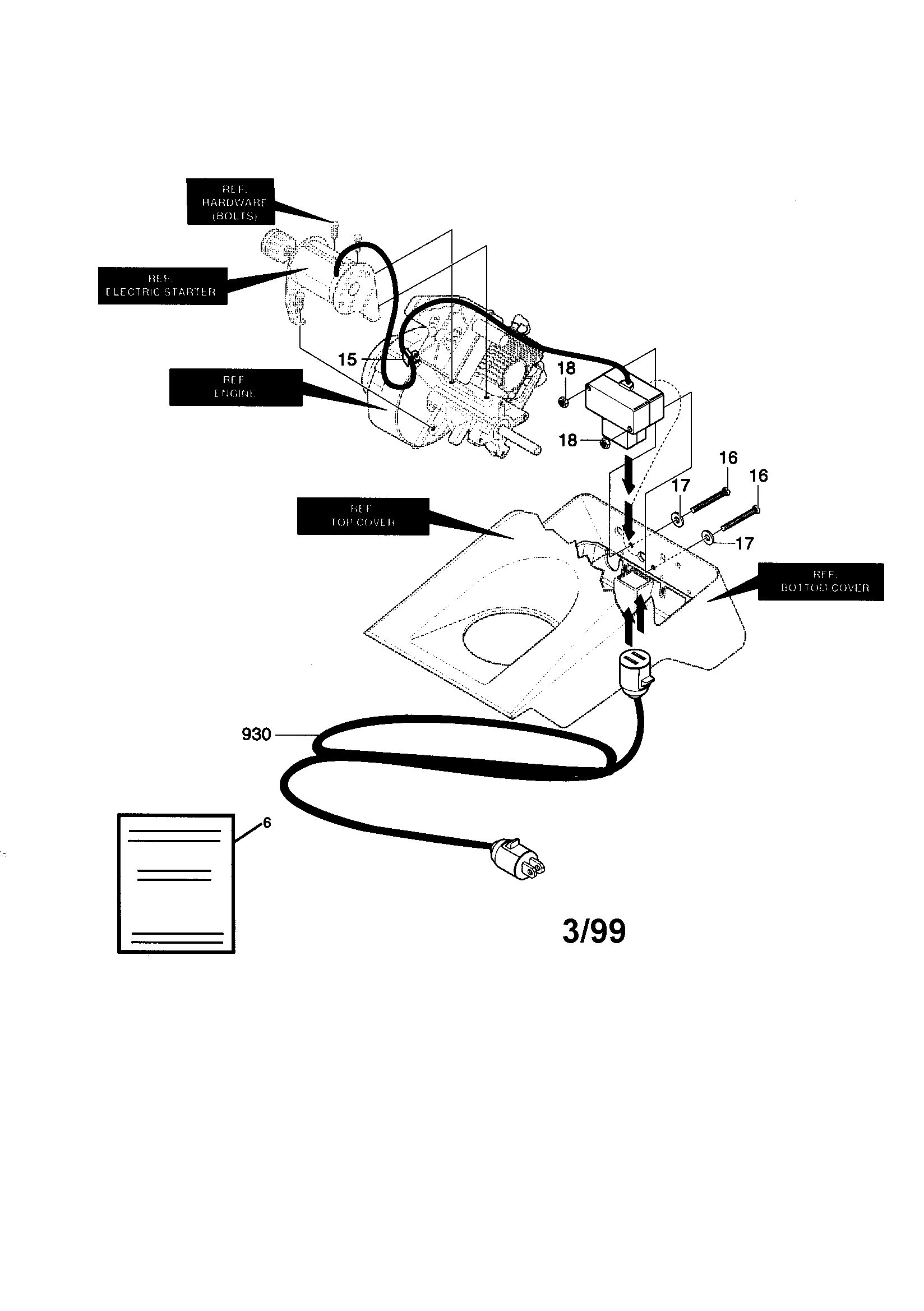 Question and Answers
Q:
Snow Blower will not start
A:
I believe that is a Canadian model and unfortunately the manual does not 'show up' on this website. I would recommend that the following items be checked, should they be applicable to your machine. Is the gas shut off cock in the run position? Is the cut out key fully inserted? Is the throttle in the maximum speed position? Have you operated the primer bulb? Are you trying to to start it with a pull cord or an electric starter? Should all these thing check out satisfactorily the next thing I would suspect is 'gum' in the carburettor, could you let us know what is the make and model number of your engine and we may be able to assist you with servicing/cleaning this item?
Read More
biguggy -
January 20, 2012
A:
Stop by an auto parts store and pick up a can of spray carb/choke cleaner. Access the carburetor and spray a 3-4 second shot of the cleaner down the throat of the carburetor. Then immediately try to start the engine. Have it set to full throttle; do not choke and do not prime (if it has a primer). Simply spray the cleaner down the carburetor and try to start it. If it runs for a few seconds and dies then spray another shot and try it again. You may need to do this 3-5 times. If after that it will not stay running then you will need to remove the carburetor bowl and clean it out (with the carb cleaner).
If the engine will not start with the carb cleaner being sprayed into then something else may be going on.
Let me know what you find with this and we can proceed from there.
Thank you for using Manage My Life!
Read More
XX Wade_ -
Sears Technician
January 25, 2012
See more answers