Model #AV-27D500 JVC Direct View\Digital 27" to 40" TV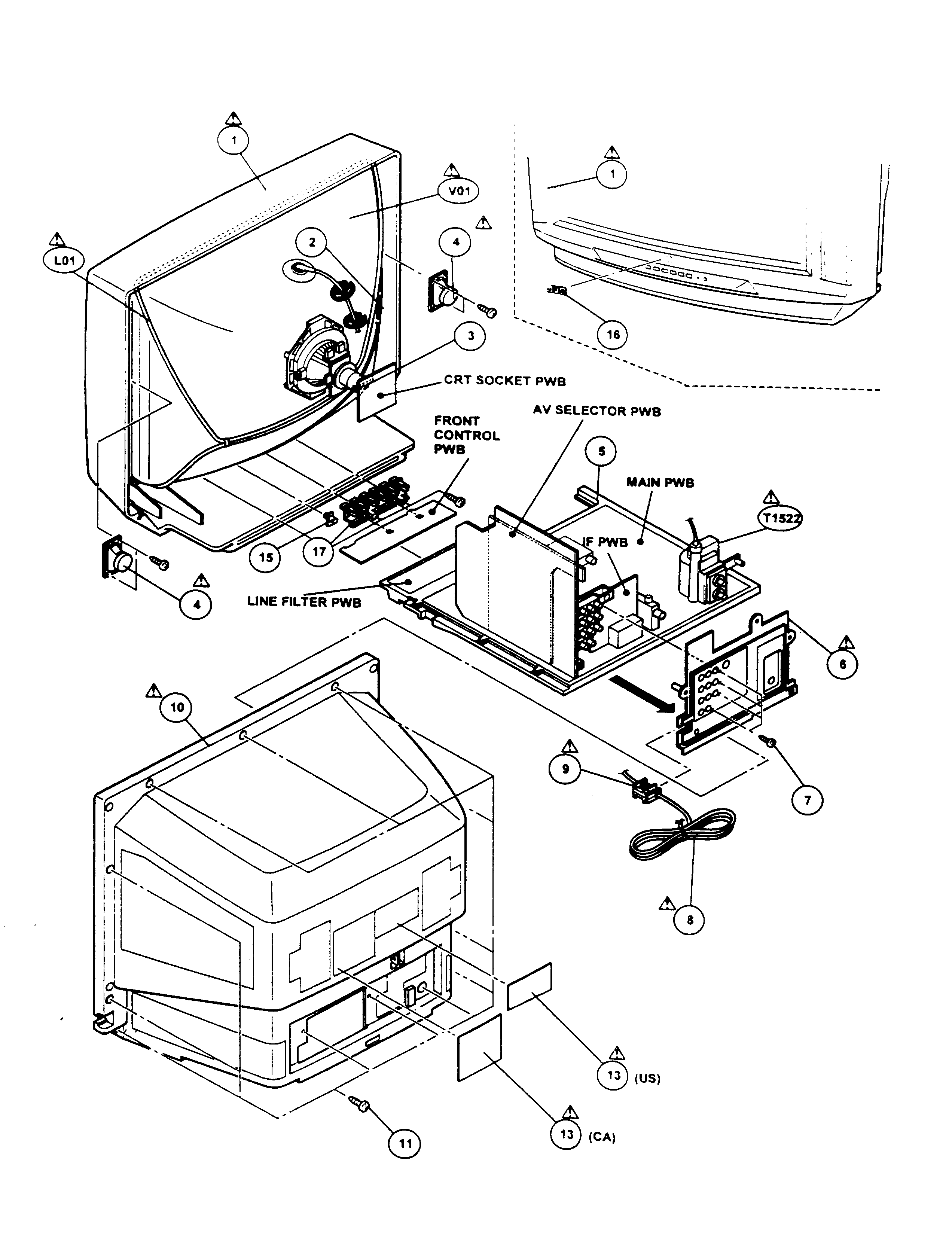 Question and Answers
Q:
What can cause my TV to have no picture and no sound?
A:
It is hard to pinpoint symptoms like these. If the TV is coming on, we hear a surge of high voltage, then shuts off we know that a lot of steps are completing before shutting off. If it dies before high voltage is heard then we know the problem is in the start of that process. If the TV sits there dead with no led and no response we would start looking to see if we have voltage there when the set is off. If it comes on with just a blue screen then there's another place to start checking.
There are a number of problems that give a symptom that can be described as "no picture no sound". The ones I gave would have you looking in different places for each one. I would suggest getting it looked at by someone. If you find a local repair shop you can take it in, you would not have to pay a high diagnostic fee since a lot of that money goes into having someone sent to your home. Either that or give me a more detailed symptom and I'll see if I can give you a more narrow answer.
Read More
David A. - Personal Solutions Manager -
Sears Technician
July 28, 2009
A:
This looks like an old-ish model, presumably with no digital tuner. Have you run the TV successfully in the last month? If you haven't, and you take your signals off-air (i.e. with an aerial) then you need a tuner to accomodate the new digital-only transmissions. If you have cable or satellite then this should not be an issue.
Read More
LookOver1 -
July 29, 2009
See more answers