Model #93 CRAFTSMAN Seeder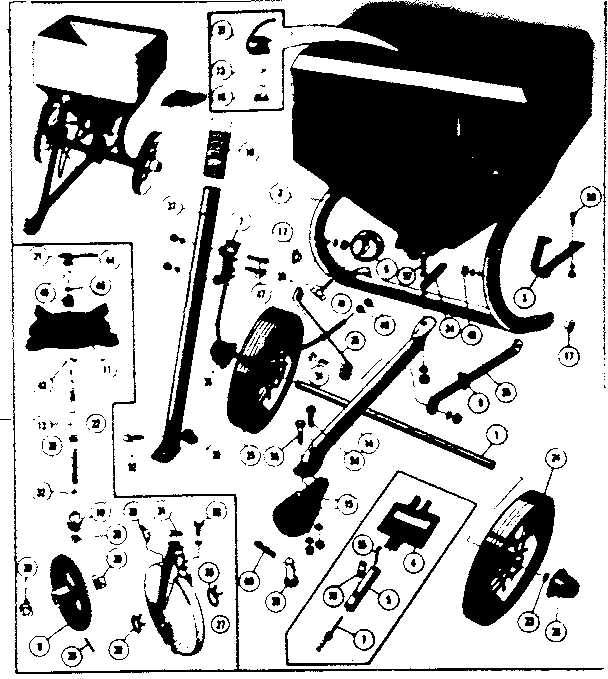 Question and Answers
Q:
Lid light still blinks after it was replaced, now start/pause light blinks also. Washer doesn't go past sensing, why? 11026002010 Kenmore Automatic washer
A:
Thank you for your inquiry on your Kenmore Washer, Model: 110.26002010. From reviewing the details on your model, this washer will function differently than the washers we are all used to. When the START button is pressed, the washer will first perform a self-test on the lid lock mechanism. You will hear a click, the basket will make a slight turn, and the lid will unlock briefly before locking again. Once the lid has locked the second time, the washer will slowly spin the dry load to estimate the load size, and begin adding water. The washer will then move the load briefly, pause to allow water to soak in to the load, and resume adding water. This process may repeat until the correct amount of water has been added for the load. You may also hear water flowing through the dispenser, adding detergent to the load. NOTE: The sensing light may also come on during the Soak and Wash portions of the cycle. This is normal.

If the washer never advances past the lid lock and unlock, the first thing I recommend is checking for error codes. This washer has a test routine you can run that will help in the diagnosis of any problems the control detects. If the control detects a problem it will identify it with an error code.

Safety Warning: Before beginning the repair, disconnect the direct power supply to the washer to prevent the risk of injury or any electrical shock.
If you don't feel comfortable or confident in this repair, then you can have it repaired at home by a sears technician. I have the included a link to the website: Sears Home Services or call 1-800-469-4663.
I hope this answered your question. Thank you for contacting SearsPartsDirect.com, and have yourself a wonderful day.
Read More
Gerry 93 -
Sears Technician
April 29, 2015
A:
Gerry93. what would besot helpful is instructions on how to do a "master reset" and 2, what the heck are these error codes and how do you do the test routine. You post good info but no details on how to.... My machine has been down for 6 weeks and I need to fix this...has same issues. Already replaced the lid switch with new, motor and belt and pump all look good. Need service guide that lists error codes and detailed info on troubleshooting....please help
Read More
Oscar -
December 30, 2015
See more answers