Model #919164180 CRAFTSMAN Air compressor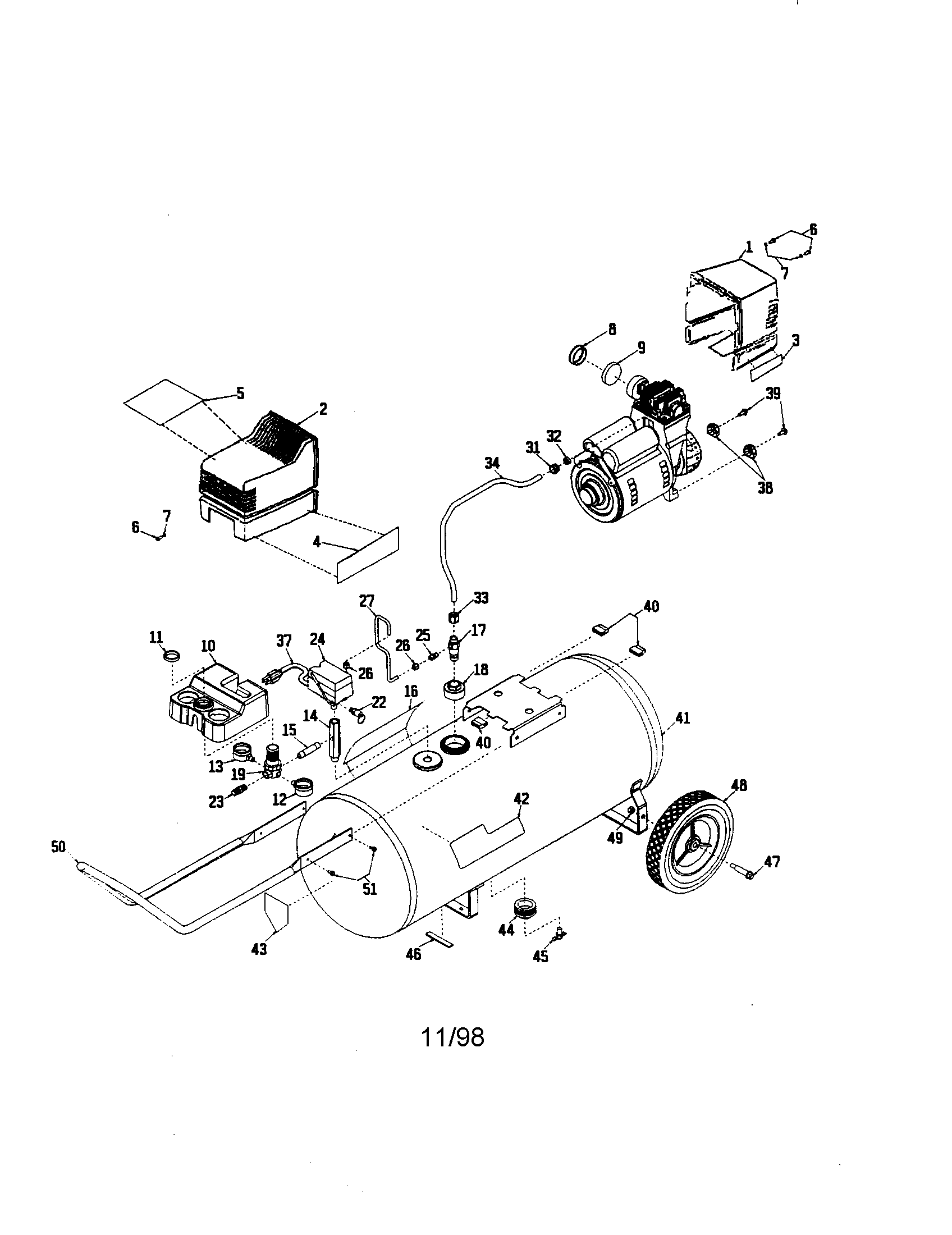 Question and Answers
Q:
air compressor mod. # 919164180 runs up to 120 psi. shuts off and leaks down to 80 psi. and runs back up to 120 psi. and leaks back down again and so on??????
A:
The operation you describe is the normal operation for the air compressor. If you are not using any air it should take 24 hours for the pressure to drop from 120 to 80. If the pressure is going down too quickly, you need to find the leak and repair it.
Read More
Jimmy K -
Sears Technician
May 14, 2010
Q:
What is causing my compressor to not start back?
A:
It sounds like you have a capacitor out on the motor. It could also have something to do with the pressure switch. But the buzzing at the motor makes me lean more towards the capacitor being bad.
For that type of issue I really recommend having a technician come take a look at it.
Read More
XX Wade_ -
Sears Technician
May 01, 2009