Model #917374780 CRAFTSMAN Walk Behind Lawnmower, Gas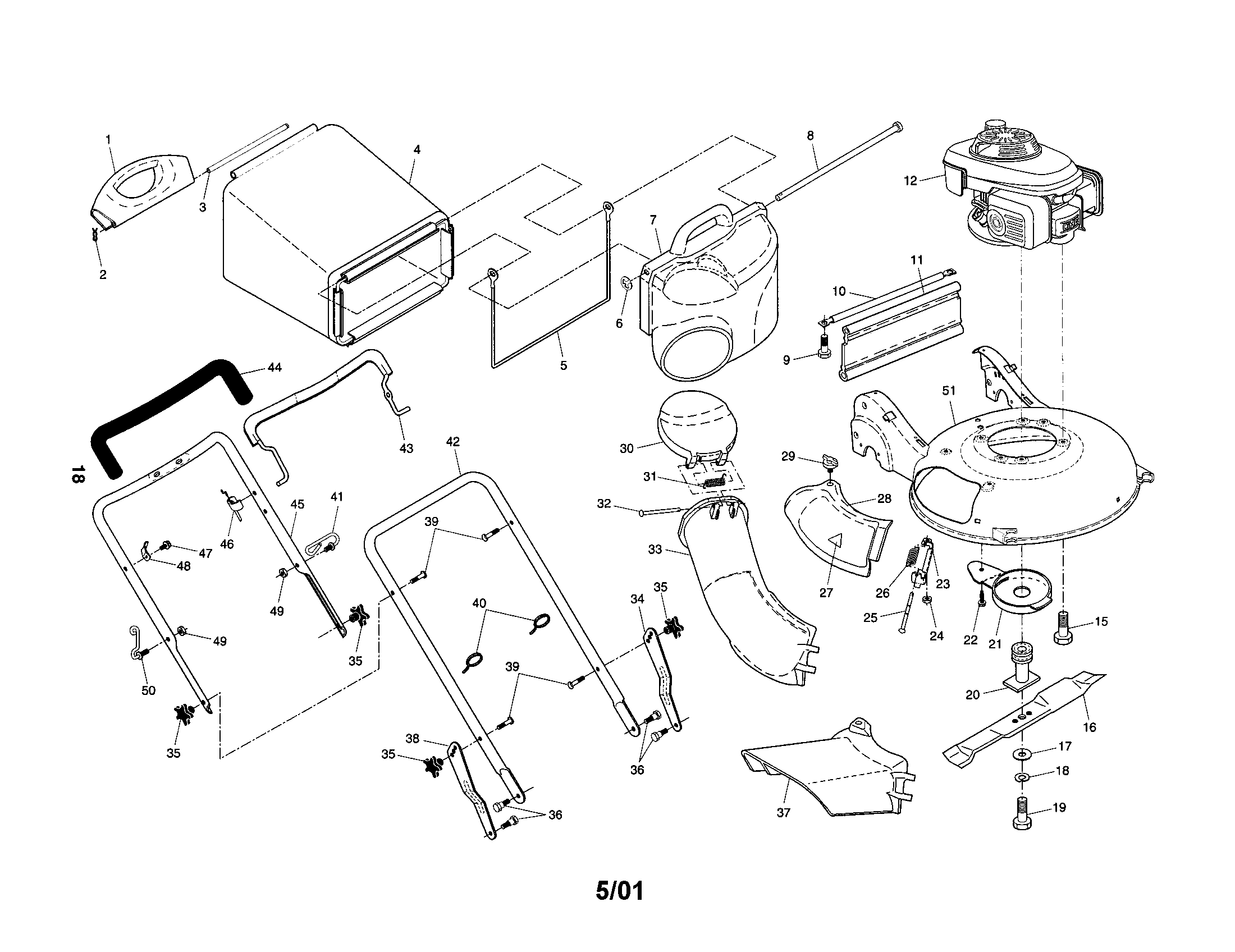 Question and Answers
Q:
I have a Husqvarna mower, model 917.374780. I am replacing a broken drive shaft. Are there specific instructions for reassembling the gear case, or is it straightforward?
A:
Assembling the gearcase is pretty straight forward. We don't have instructions for installing the drive shaft.
Check the woodruff key that locks the drive shaft to the gear. Check the teeth on both gears for wear. If you replace a gear, replace both gears.
Clean the old grease out of the gear box and replace with a good grade of axle grease.
Read More
Jimmy K -
Sears Technician
March 12, 2010
Q:
I have a Husqvarna Self Propelled mower, model 917.374780. Only one drive wheel is engaging to drive the mower. Could the 2 halves of the drive shaft be separated?
A:
You need to look at a parts diagram for the mower. If you don't have a parts diagram, you can view or print one at [www.searspartsdirect.com]. Go to the "wheels/ tires/ drive control/ cover" page.
Item 39 is the gear that drives the wheel. Remove the wheel that is not driving and look at this gear and the gear teeth inside the wheel for wear or breakage. Clean any debris out of the inside of the wheel.
Start the engine and engage the drive with the wheel off. If the shaft the gear mounts on is turning, the wheel should be driving. If the shaft is not turning, the problem is inside the gearcase.
Read More
Jimmy K -
Sears Technician
March 03, 2010
Q:
What do I use to lubricate the rear wheel of my Husqvana lawn mower?
A:
My apology for the confusion with your previous question, I thought you were seeking the grease for the transmission.
The person that you spoke with at Husqvarna gave you the correct information. I have included an image below to assist you with this lubrication.
Read More
Carpentry Bucket -
Sears Technician
October 09, 2008
Recommended maintenance parts & accessories