Model #917273040 CRAFTSMAN Lawn, Tractor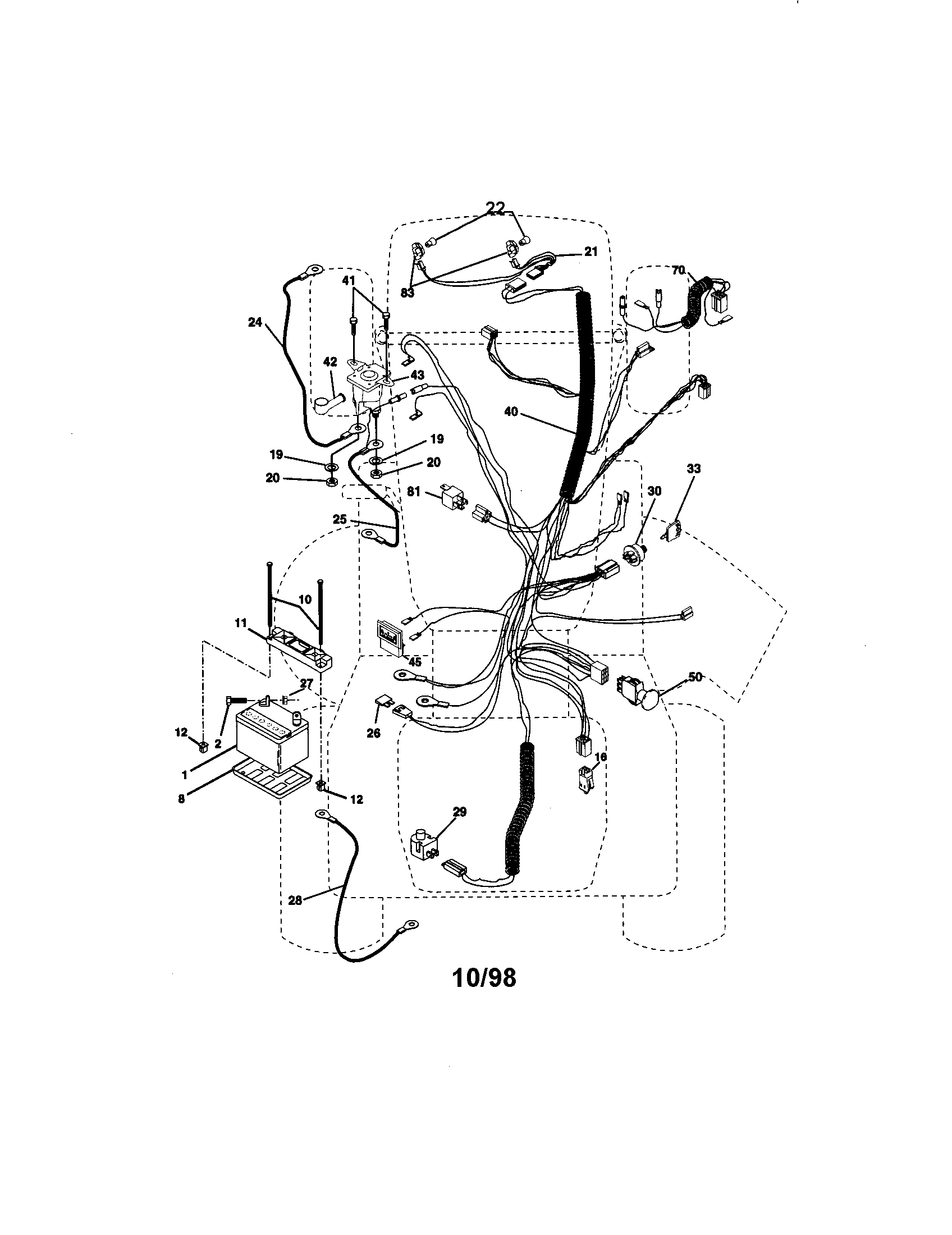 Question and Answers
Q:
Garden Tractor Battery discharges when mower is engaged
A:
A good, fully charged battery will put out 12.6 volts dc without a load.
Read the voltage across the positive and negative terminals with the engine off and the ignition switch off. You should read 12.6 volts or more.
Start the engine and set it at full throttle. You should read 13-14 volts dc. If the voltage doesn't go up with the engine running, you have a problem with the alternator or the regulator.
To test the alternator and regulator locate the regulator on the engine. The alternator is underneath the flywheel of the engine. The regulator is a small plastic box with 1 red and 2 yellow or white wires attached to it. Disconnect the 2 white or yellow wires and run the engine at full throttle. You should read 28 volts ac or more across the white or yellow wires. If the voltage is less than 28 volts ac, the alternator is bad. If you read 28 volts or more the regulator is bad.
You could possibly have a wire shorting in the wiring harness or a bad electric clutch. If the alternator and regulator are good, disconnect the wire harness from the clutch and see if the voltage on the battery goes up.
Read More
Jimmy K -
Sears Technician
June 04, 2010
Q:
Garden Tractor PTO will not engage the mower.
A:
These symptoms indicate that you either have a bad attachment clutch or a failed PTO switch. Check the attachment clutch as shown on page 26 of your owner's manual. Here is a link for your owner's manual in case you need it: Owner's Manual . The wiring diagram on page 35 of your owner's manual has information that will help you check the PTO switch. This may help you determine the cause of your problem. If you need more help, resubmit your question with additional details.
If you are not able to determine the cause of this problem yourself, then you may have to have the tractor repaired by a Sears technician. Here is a link for the Sears Service website: Sears Home Services .
Read More
Lyle W -
Sears Technician
June 02, 2010