Model #917271813 CRAFTSMAN Lawn, Tractor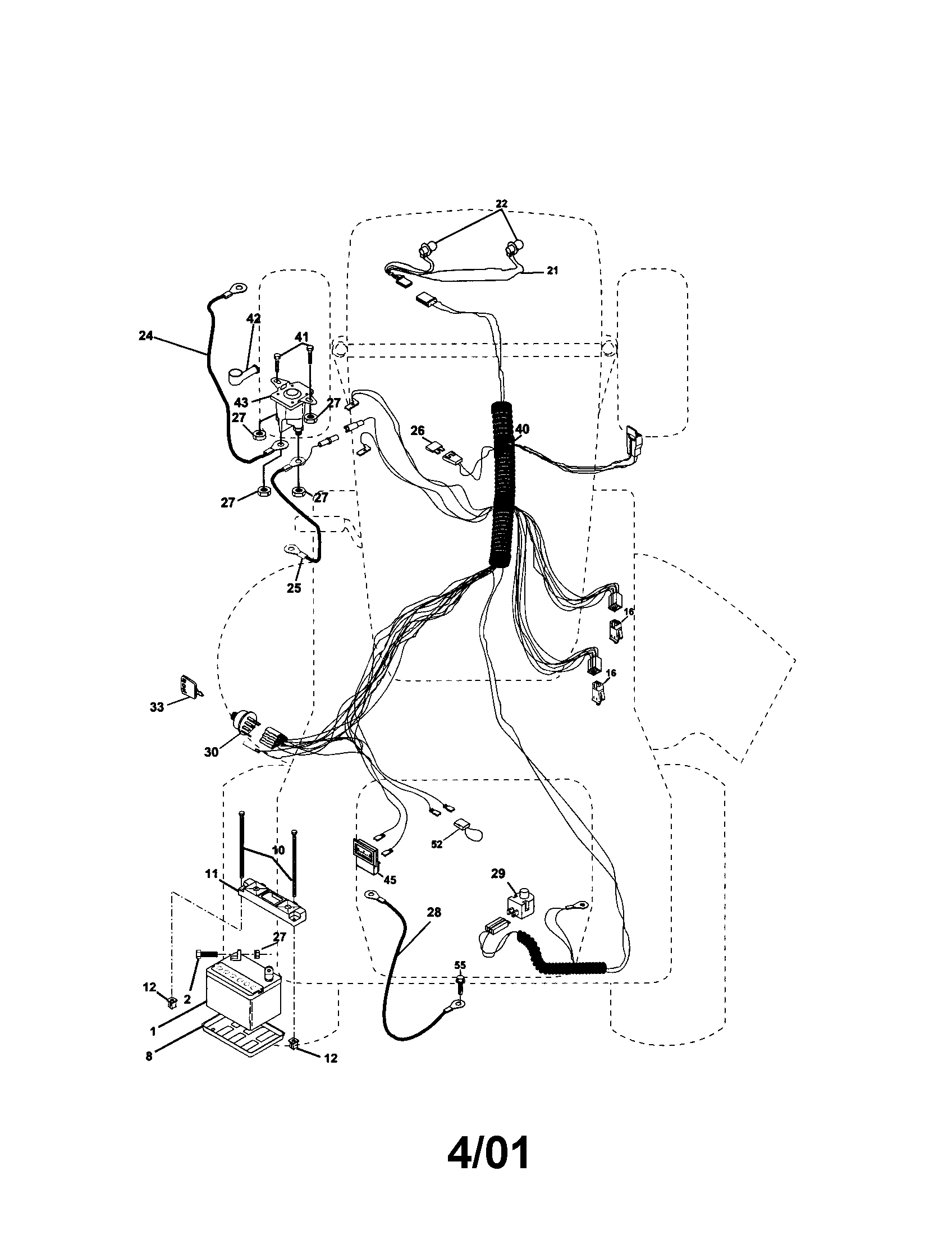 Question and Answers
Q:
I have a Craftsman Lawn Tractor model 917.271813. I replaced the solenoid and do not get fire on the starter side.
A:
You need to check the voltage between the white and the black wire on the solenoid with the emergency brake locked, and the mower deck disengaged.
Get someone to turn the ignition switch to start and check for 12 volts dc across the black and white wires on the solenoid. If you don't have the 12 volts dc white to black, check across the white wire and a good frame ground. Sometimes the black wire on the solenoid doesn't make a good ground.
If you don't have the voltage to ground, jump the white wires on the new brake clutch switch, the pto switch, and check again. If you have the voltage, one of the switches is bad.
If you don't have any voltage with the switches jumped, read across the white wire on the ignition switch harness and a good ground. When the ignition switch is turned to start, if there is no voltage, the ignition switch is bad.
Read More
Jimmy K -
Sears Technician
March 11, 2009
Q:
The illustration shown for the steering is not what the unit looks like?
A:
Some of the illustrations are used for more than one model where the majority of items look identical but there may be an occasional one that looks slightly different.
In addition, the exploded-views can appear to have some items in different locations than they actually are since some components are moved in the drawings to create room for reference key numbers to be added and to allow a clear view of other parts in the picture.
Even if the items in the illustration look slightly different or appear in a slightly different location the item names, reference key numbers, and part numbers will be correct for each individual model so any parts you order should still be correct.
Read More
HVAC & Fireplace Bucket -
Sears Technician
April 04, 2008