Model #917255941 CRAFTSMAN Lawn, Tractor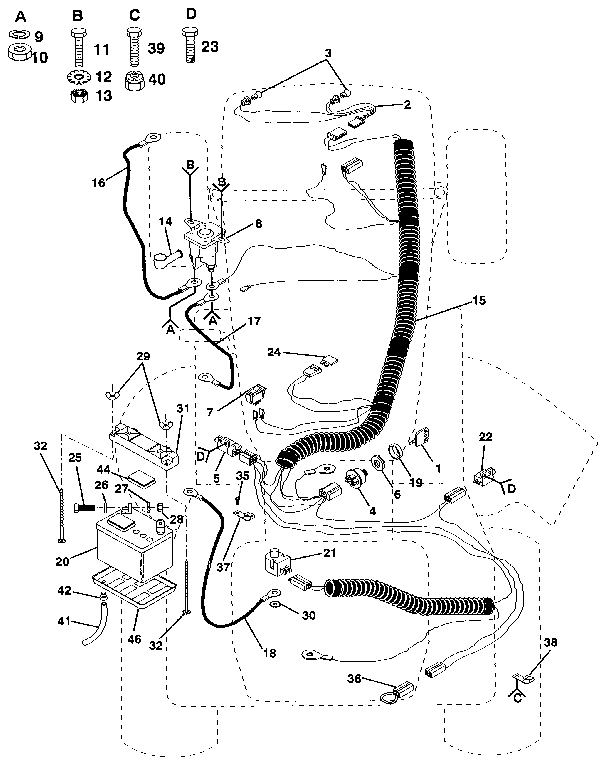 Question and Answers
Q:
I replaced the transaxle belt according to the instructions, now it will not go into gear.
A:
The transmission will not shift unless the clutch is fully disengaged. And since you just replaced the drive belt, which is the belt the clutch releases, the issue is likely still something related to the new belt.
Try shifting the tractor with the engine turned off. Unless you had some prior shifting issue you will likely find it will shift with the engine off. That is further proof of the issue being the belt. For some reason the clutch cannot release the belt enough and it keeps putting some input into the transaxle, which prevents shifting.
First be sure you did not get the wrong belt in error. If you still have the old belt you can compare them. The old one will be worn somewhat, but they should still be the same basic length and width and shape or it is not the correct belt.
Next, recheck the install process, be sure the belt is not inside out and the V of the belt fits fully into the V of each pulley and the flat side sits square against the face of all the flat or idler pulleys. Be sure all the pulleys spin freely and are aligned so no pulley is too low or high. And damage or drag on a pulley will create issue and will need to be addressed.
And be sure that the clutch arm and idler pulley are in the correct position. See items 65 and 66 in the images below from the Sears PartsDirect site.
The spring, item 71 in the images, is the return spring for when you re-engage the clutch so be sure the pivot is in position so that this spring can tighten the belt when the clutch is released. When you step on the clutch it should pull against this spring through the clutch link rod, item 72, and move the idler pulley away from the belt to release the tension on the belt.
Read More
HVAC & Fireplace Bucket -
Sears Technician
July 29, 2008
Recommended maintenance parts & accessories