Model #831297330 LIFESTYLER Treadmill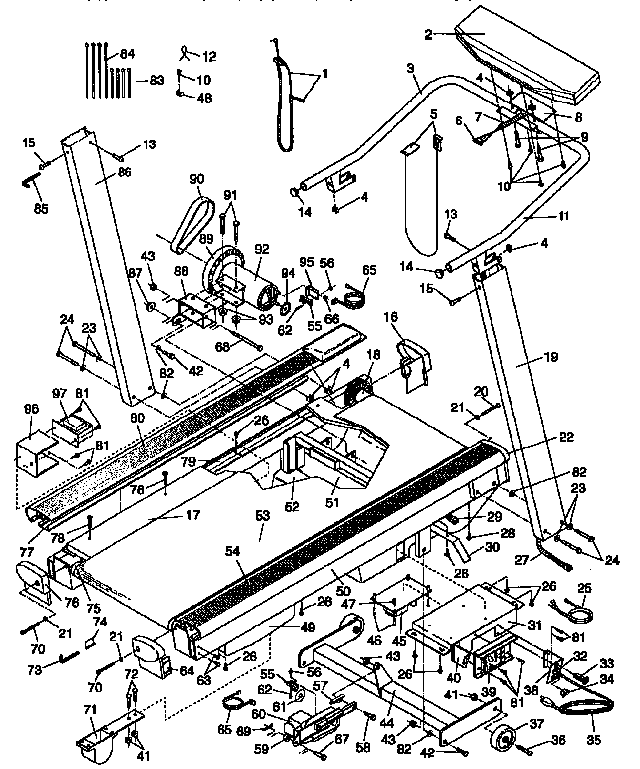 Question and Answers
Q:
Changing out a new front roller on a lifestyler treadmill
A:
I am sorry that you are having some difficulties with the sleeve on the roller and I will be happy to help. I did some research and I was able to find a link that will provide you with some good information. I hope this helps while you wait for your expert response.
Read More
Joseph P. -
June 28, 2012
A:
Thank you for your question on the front roller replacement.
It is true that the front no longer has the sleeve over the roller.
There are a couple of ways to check the drive system to find the problem.
With the hood off run the treadmill at 2.0 mph and step hard and stall the walking belt while looking to see if the pulley on the end of the roller keeps turning and the roller has stopped or is the drive belt from the motor to the front roller slipping. If the pulley keep turning then you will need a new roller.
If the motor drive belt is slipping then adjust the motor mount adjustment tighter with about a 1/2 deflection in the middle of the belt midway between the motor pulley and the roller pulley.
If that checks okay and you have the walking belt adjust to the point that the rear adjuster is bottomed on the adjustment screw then you will also need to replace the walking belt because it is stretched.
Please let me know what you find out.
Sam A.
Read More
Sam A -
Sears Technician
July 02, 2012
See more answers
Q:
I have a Lifestyler treadmill that does not work correctly.
A:
Having a treadmill in the home can be very beneficial in the home for your over all health. I have found a link where an expert speaks upon the code and what it means. The expert also provides great detailed information on what to do in order to get it up and running once again.
Read More
celene -
February 27, 2011
A:
This sounds like an over speed error; meaning the belt (at some point) was going faster than the set speed. In most cases this is caused by drag from a roller or the walking belt. Check the walking belt tension; you should be able to lift the belt in the center on the sides to about 3-4 inches. Any more or less belt lift can cause the machine to surge in speed (or drag down) and the code would come up.
This could also be from a worn belt or walking board. The motor controller board can fail and cause this code as well, though that is very unusual to happen.
If you remove the motor hood on your machine there may be a tech sheet that will describe the error codes for you. On most models the E3 is the over speed code.
Thank you for using Manage My Life!
Read More
XX Wade_ -
Sears Technician
February 28, 2011
See more answers