Model #831296454 LIFESTYLER Treadmill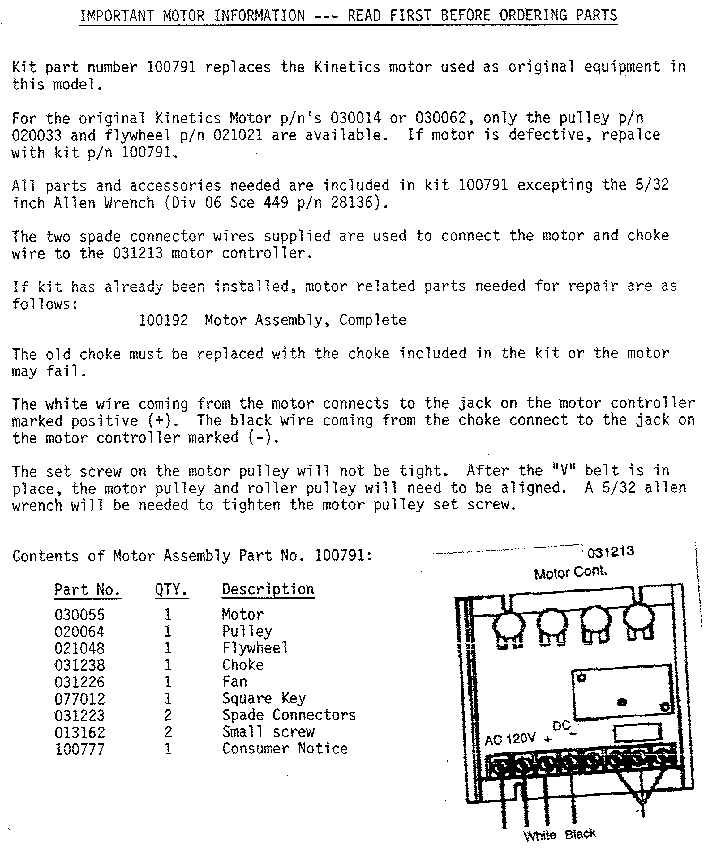 Question and Answers
Q:
Why won't the incline on my treadmill raise on its own like it used to?
A:
The shock assembly that helps lift the weight of the walk deck is probably failing. You could check the mounts for the shock are properly in place and lubricated, but typically the walk deck would still rise even if the pivot points had become dry, it just would not do so as quietly and smoothly as normal.
The manual for this particular model is not currently available for viewing online at Manage My Home but you can see it on the manufacturers website at http://www.iconservice.com/index.html
The incline shock assembly is shown on page 15 of the owners manual in the upper left of the page. The part number for the shock itself is 06.831.046244, but, unfortunately, if the shock does need to be replaced you might have a hard time finding it as both Sears and the manufacturer stopped supplying the part sometime ago.
Read More
expert -
Sears Technician
November 09, 2007
Q:
Where can I get parts for a Lifestyler treadmill?
A:
You can check for the owners manual online at Manage My Home or you could order it through your Sears Store or Sears.com using the part number 06.831.146244.
Unfortunately, the safety key that you need to turn the unit on is no longer available. You could do a search online to see if there are any used cards available or if a vendor still has some discontinued stock available for this model. The original part number for the safety card was 06.831.070843.
Read More
expert -
Sears Technician
July 23, 2007
Top Parts
Part: 014063

$ 3.60

In Stock

Part: 014132

$ 3.83

In Stock

Part: 031229

$ 32.34

In Stock