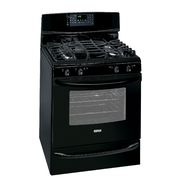 Model #79079449600 KENMORE ELITE Free Standing, Gas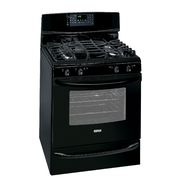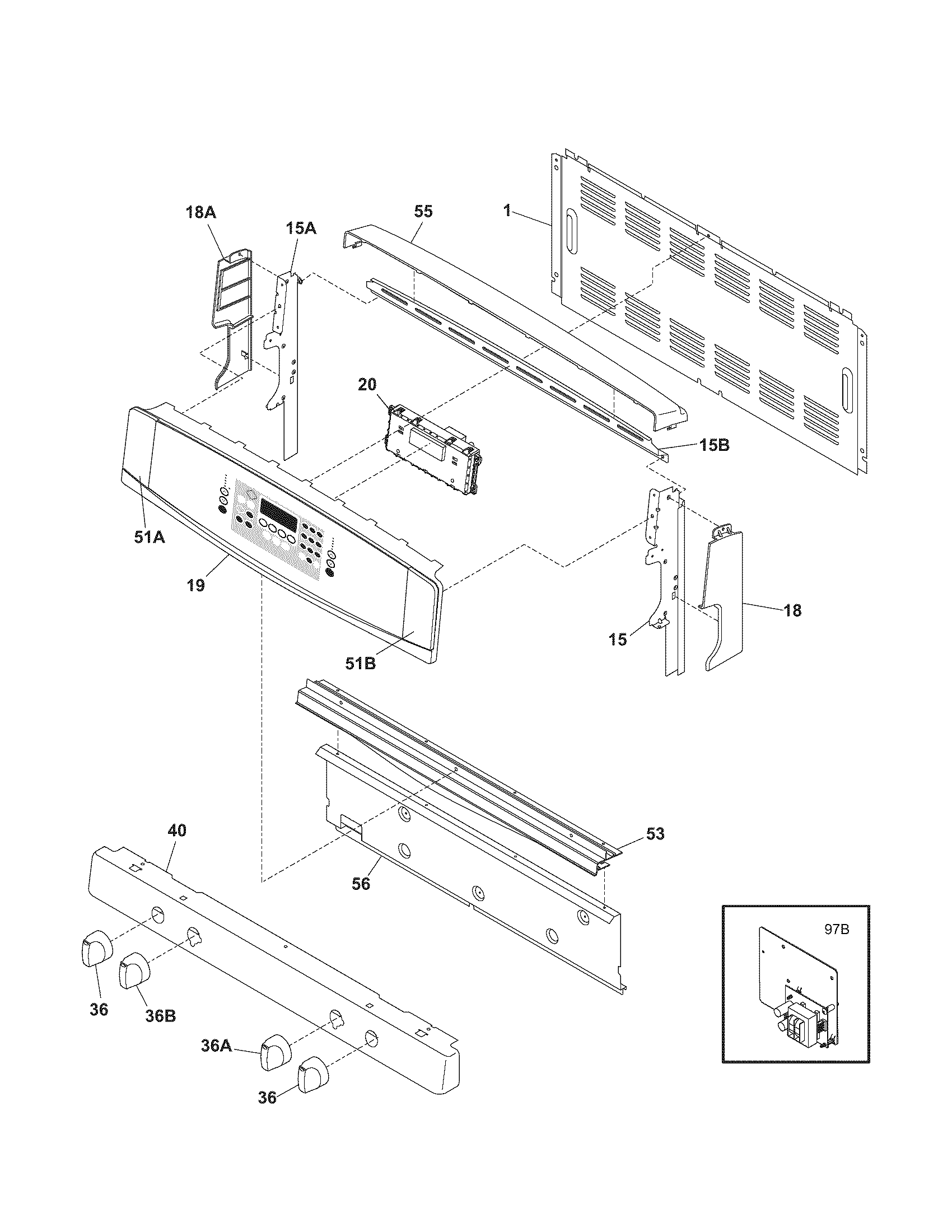 Question and Answers
Q:
Why won't the oven fan work in our Kenmore Elite gas range model 790.79449600?
A:
The wiring diagram for your range is shown in the image below. This diagram shows that the oven fan is controlled by the electronic oven control board. A power glitch or surge through the electrical lines can damage this electronic control board. This may cause the control board to fail to send voltage to the fan. You could also have a failed fan motor or a wiring failure in the fan circuit. You indicated that all other functions of the oven are working. Check to see if the convection assist element heats up when the fan should be running. If it does, then your failure is limited to the fan motor or the wiring in the vicinity of the fan. To access the fan motor and wiring, you would need to unplug the range and remove the back panel. If you have a volt/ohm meter, you can check remove the wires from the fan and check the resistance of the motor windings. You should measure about 15 ohms of resistance across the leads for the fan. If not, then the fan motor is likely bad and will need to be replaced.
If you need to replace parts, you can view the parts list diagram for your range and order parts at the Sears PartsDirect website.
The tips may help you diagnose and repair this failure. If you need more help, resubmit your question with additional details.
Read More
Lyle W -
Sears Technician
Q:
Where can I find an owner's manual for my Kenmore range model 79079449600?
A:
You can find the owner's manual online at our Manage My Home website. On the home page, hold your mouse over the square labeled "HOME" in the upper left of the page and choose the option "Products and manuals" from the drop-down menu that appears.
Then enter the following information in the search fields:
Type of Product: Range
Brand: KENMORE
Model no.: 79079449600
If you have any trouble accessing the manual, please call the Manage My Home Member Services Team at 1-800-803-6775, between 8 a.m. and 8 p.m. Central Time. They will be more than happy to help you track down the manual.
Read More
Lyle W -
Sears Technician
July 31, 2008
Recommended maintenance parts & accessories