Model #79079013101 KENMORE Free Standing, Gas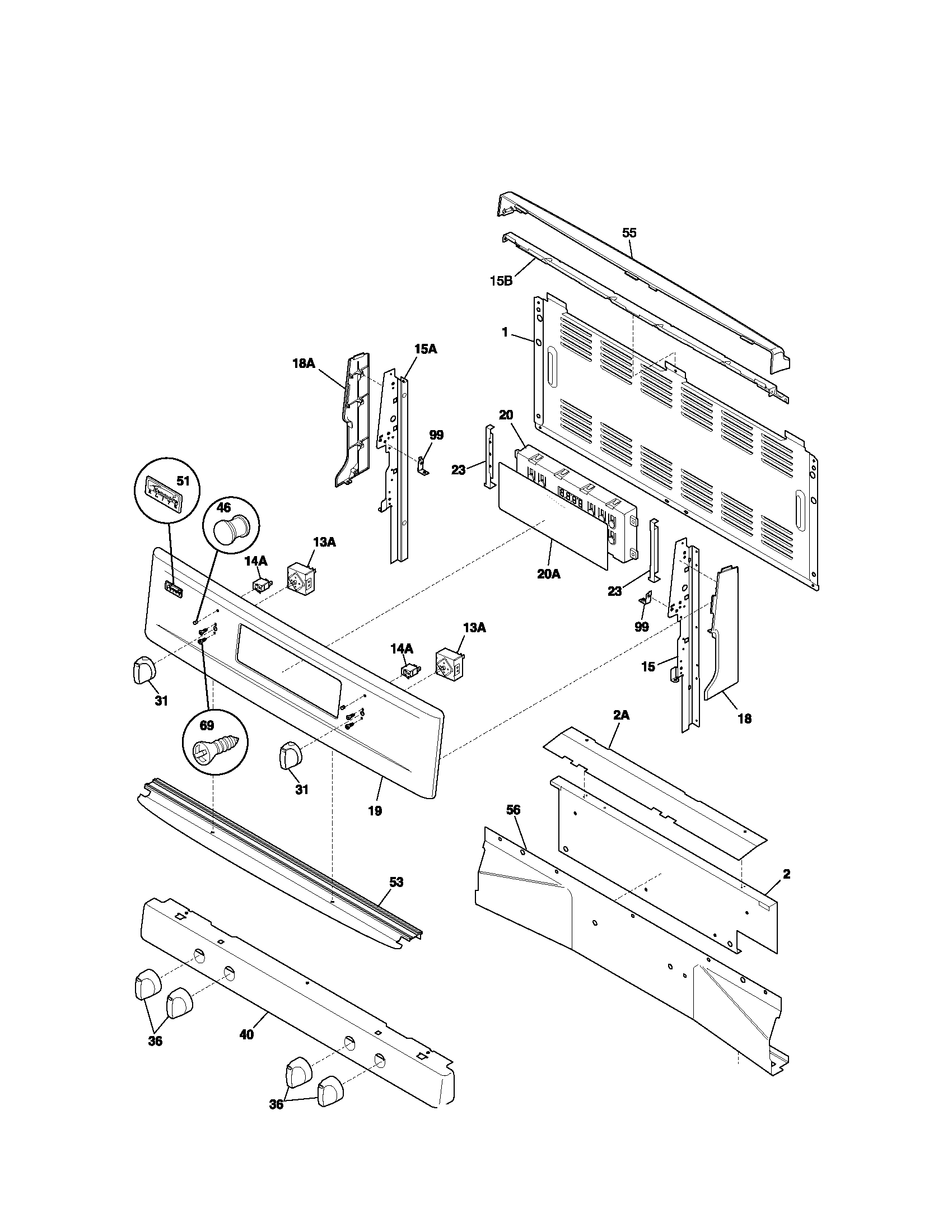 Question and Answers
Q:
How do I clean between the glass of my oven door in my range model 790.79013101?
A:
How do I clean between the glass of my oven door in my range model 790.79013101?
The only way to clean the "in between" glass is to remove the oven door completely. The link below will give you instructions on how to remove the door to clean the glass:
http://www.managemylife.com/mmh/lis_pdf/OWNM/L0207095.pdf
In this manual you will also find how to clean the glass under the General Care and Cleaning table.
Read More
Joe G. - Personal Solutions Manager -
Sears Technician
January 05, 2010
Q:
How do I determine the age of my appliances?
A:
I referred to the profile you created in the website and see that you have Kenmore gas range model number 790.79013101. Using this information, the serial number (VF24631059) has the date of manufacture embedded in the 3 numbers after the first 2 letters. The digit "2" after the VF indicates the year of manufacture (2002). The next 2 digits indicate the week of production (46). Your range was manufactured in week 46 of 2002.
Your profile lists the dishwasher model number as 16533. The full model number of your dishwasher is probably 665.16533200. The very last digit may be a 1 or 2 instead of 0. The production date of your dishwasher is also embedded in the serial number. From the model number, it is likely that it was also manufactured around 2002. The first letter of your dishwasher serial number is probably an "F". This is the factory code. The second letter designates the year of manufacture. The following list gives the letter designations for a range of years:
K = 2000
L = 2001
M = 2002
P = 2003
R = 2004
S = 2005
The next 2 digits in your dishwasher serial number indicate the week of production. For example, a serial number of FM1502181 would indicate that a dishwasher was produced in week 15 of 2002.
This information should help you determine the age of your dishwasher. The serial number should be just under the model number.
The production dates indicate when the appliance was manufactured. Most of the time, the appliance is installed and used in the customer's home within 6 to 8 months after production.
If you do not have the owner's manuals for these appliances, you can access them on our website.
If you need more help with your appliances, resubmit questions for additional assistance.
Read More
expert -
Sears Technician
November 30, 2007
Recommended maintenance parts & accessories