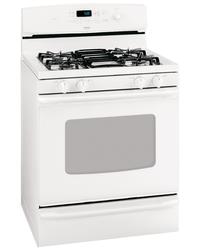 Model #66575272501 KENMORE Free Standing, Gas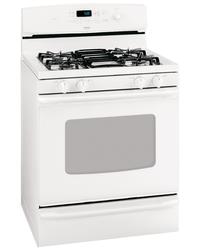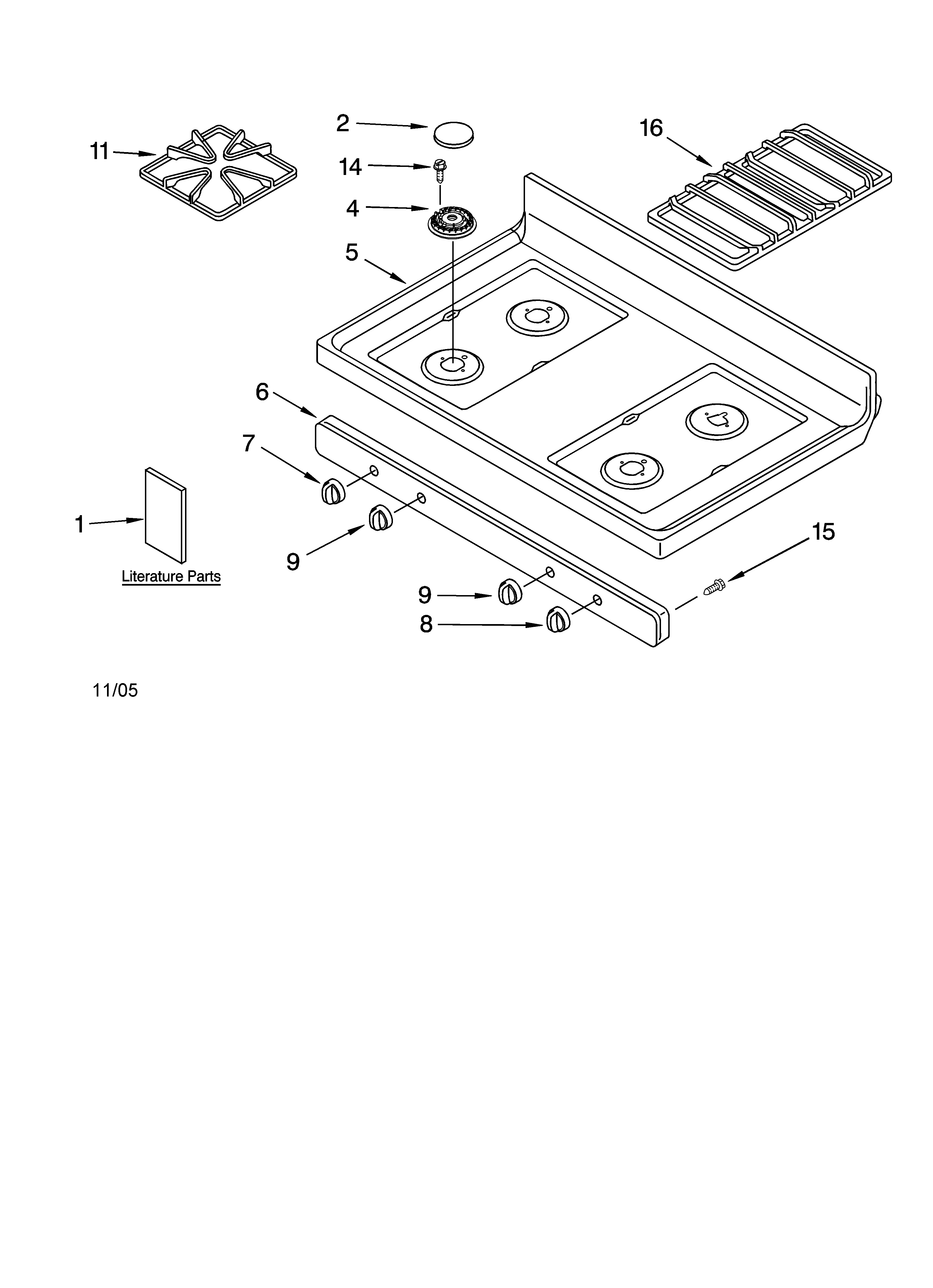 Question and Answers
Q:
Need detailed drawing/schematic for Kenmore gas range, model #665-7527-2501. We recently converted it to gas, from propane. All burners work; stove does not.
A:
I attached a link of your diagram below. I hope this helps!
Read More
Jackie S -
August 28, 2011
A:
I am sending a wiring schematic and some tests for the oven burners for your range. Be very cautious when testing live electricity. If you are not comfortable making these tests, you can go to Home Services and get a Sears technician to repair the range.
If you have questions, reply on this thread and I will be glad to help.
Read More
Jimmy K -
Sears Technician
August 30, 2011
See more answers
Q:
Gas range Oven and broiler both won't light
A:
When only half of the range works is limits what can get done in the kitchen. I understand how limiting that can be. While you wait for the expert to review this model and respond, if you would like to check the troubleshooting guide in the owner's manual I attached below. I also added the scheduling link to Sears Home Services if you decide on a professional repair.
Read More
Barbara H. -
August 04, 2011
A:
Make sure that the oven shut-off valve on the pressure regulator is in the "ON" position as shown in the image below.
This range uses a direct spark ignition system. Here is a link for a previous answer that shows detailed troubleshooting and diagnosis for that type of control: Where can I find specific procedures for checking the control board functions on my Whirlpool gas range model TGS325MQ4?
Follow electrical safety guidelines when using that technical data. Unplug the range when accessing internal components. When you need to plug the range in for tests described in that previous answer, be sure that you unplug it immediately following the completion of those live tests. Do not make contact with live wires or leads when the range is plugged in with internal components exposed.
If you need parts, you can order them from the Sears PartsDirect website.
This information should help you diagnose and repair this oven failure in your range. If you need more help, reply with additional details based on the information provided above.
This can often be a difficult system to properly diagnose and repair. If you do not feel confident repairing this problem yourself, then you can have it repaired at your home by a Sears technician. Here is a link for the website: Sears Home Services .
Read More
Lyle W -
Sears Technician
August 06, 2011
See more answers
Q:
Why won't the electric oven work in my Kenmore Triple Task gas range model 665.75272501 even though the indicator light comes on when I set the temperature?
A:
The wiring diagram for this range is shown in the image below. Since the light is turning on when you set the electric oven, the thermostat and the circuit traced in red is apparently okay in terms of starting the oven for heating purposes. You could have a blown thermal fuse that would prevent this oven from heating. The thermal fuse could have blown due to the thermostat not cycling the elements off to maintain the temperature properly. A wiring failure could also prevent the electric oven from heating. It is unlikely (but very remotely possible) that both elements have failed.
The range will need to be unplugged and the thermal fuse will need to be checked in the electric oven. This thermal fuse appears to be at the back of the electric oven cavity. You may be able to find it and check it from the back of the oven. There is not a service manual available for this particular type of range that shows how to access and replace this component. If you are not able to find and check the thermal fuse then I recommend that you call a service technician to diagnose and repair the range. If you can use the parts list diagram on the Sears PartsDirect website to find the thermal fuse, you can pull one wire (with the range unplugged) and measure the resistance across the leads of the fuse to check for continuity. You should measure near zero ohms of resistance (continuity) through the fuse. If you measure infinite resistance (open) then the fuse is blown and will need to be replaced. NOTE: You may also need to replace the thermostat at the same time since it is unlikely that the thermostat was regulating the temperature in the electric oven properly.
If the thermal fuse is okay then you likely have a wiring failure. If you are able to trace the wires as shown on the wiring diagram below then you may be able to find the cause of this electric oven failure.
If you do not feel confident repairing this problem yourself, then you can have it repaired at your home by a Sears technician. Here is a link for the website: Sears Home Services .
Read More
Lyle W -
Sears Technician
January 20, 2010
Recommended maintenance parts & accessories