Model #66561684100 KENMORE ELITE Microwave/Hood Combo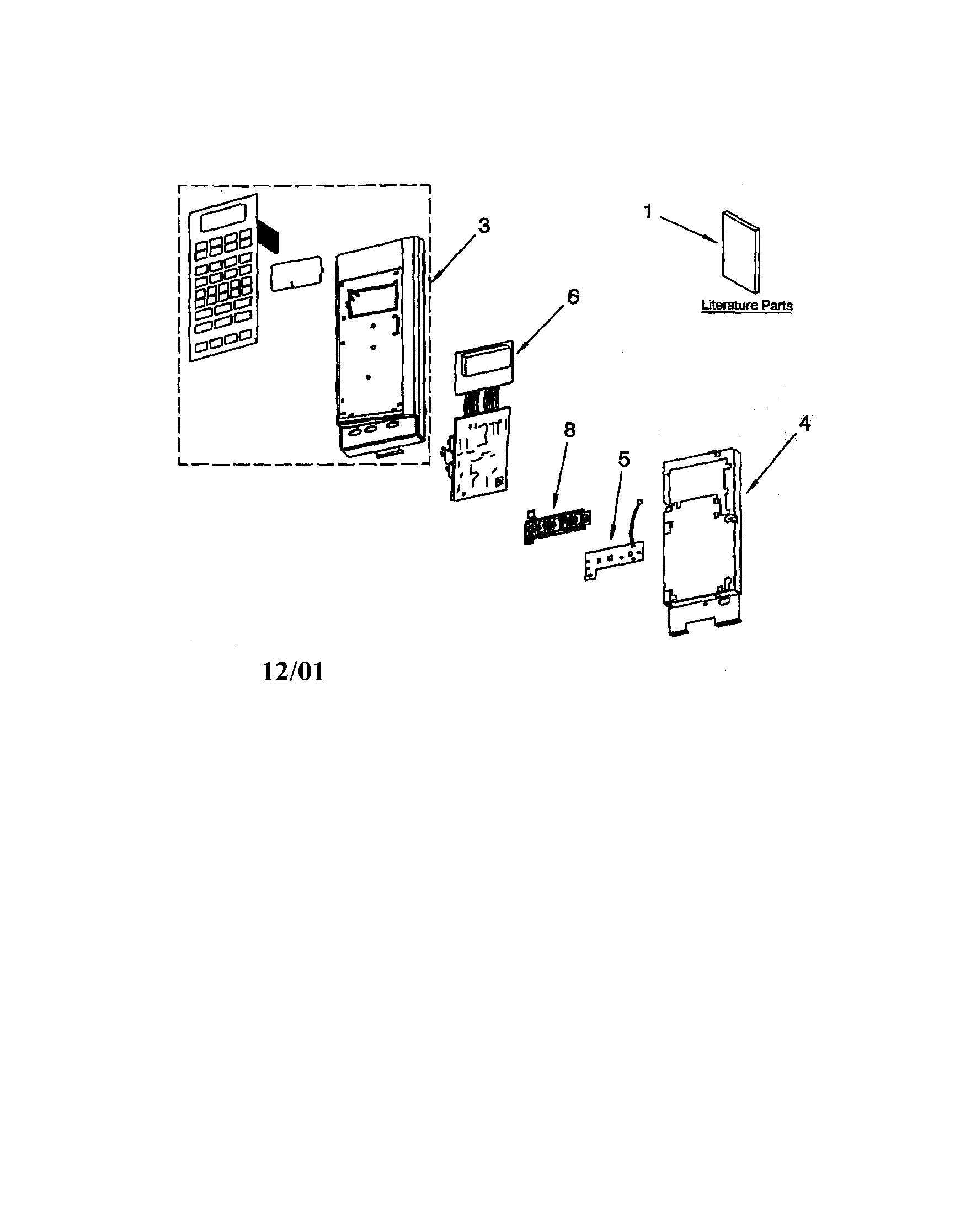 Question and Answers
Q:
What does the trouble code F-7 mean on my Kenmore microwave model 665.61684100?
A:
The F-7 error code is an inverter error. You can try to unplug the microwave for one minute then try it again. If the error code comes back the problem could be one of the following components failed thermostat, inverter and unit control. You will need to have a service technician repair the microwave because of high voltage microwaves produce. I have checked the age of the microwave and it is a 2001. Due to the age of your microwave, I recommend you consider purchasing a new one. Here is a link the microwaves we sell.
Here is a link for the website: Sears Home Services .
Read More
Mark T Personal Solutions Manager -
Sears Technician
March 18, 2010
Q:
Should my new door assembly for my Kenmore microwave model 665.61684100 have a choke cover on it?
A:
If you received a complete door assembly it should have a choke cover on it. The choke cover is the trim that goes around the door on the inside. It is the part that seals to the cabinet when you close the door. I am sending you an answer from our database that exactly addresses your question. If you replace the door yourself pry the choke cover off your old door so you can see how to remove it without damaging it. This choke cover is the seal that keeps the microwave energy from leaking into the room. Please consider the warning I am sending you before using the microwave after you replace the door.

WARNING: A microwave leakage test must be performed any time a door is removed, replaced, disassembled, or adjusted for any reason.
A microwave leakage check, to verify compliance with the Federal performance standard, should be performed on the oven before it is used after any repair.
Microwave ovens are probably the most dangerous of consumer appliances to service. Very high voltages, up to 5000 volts at potentially very high currents are present when operating. This is a deadly combination. These dangers do not go away even when unplugged. There is an energy storage device called a high voltage capacitor, that can retain a dangerous charge for a long time. If you have the slightest doubts about your knowledge and abilities to deal with these hazards, replace the oven or have it professionally repaired
Read More
expert -
Sears Technician
November 05, 2007